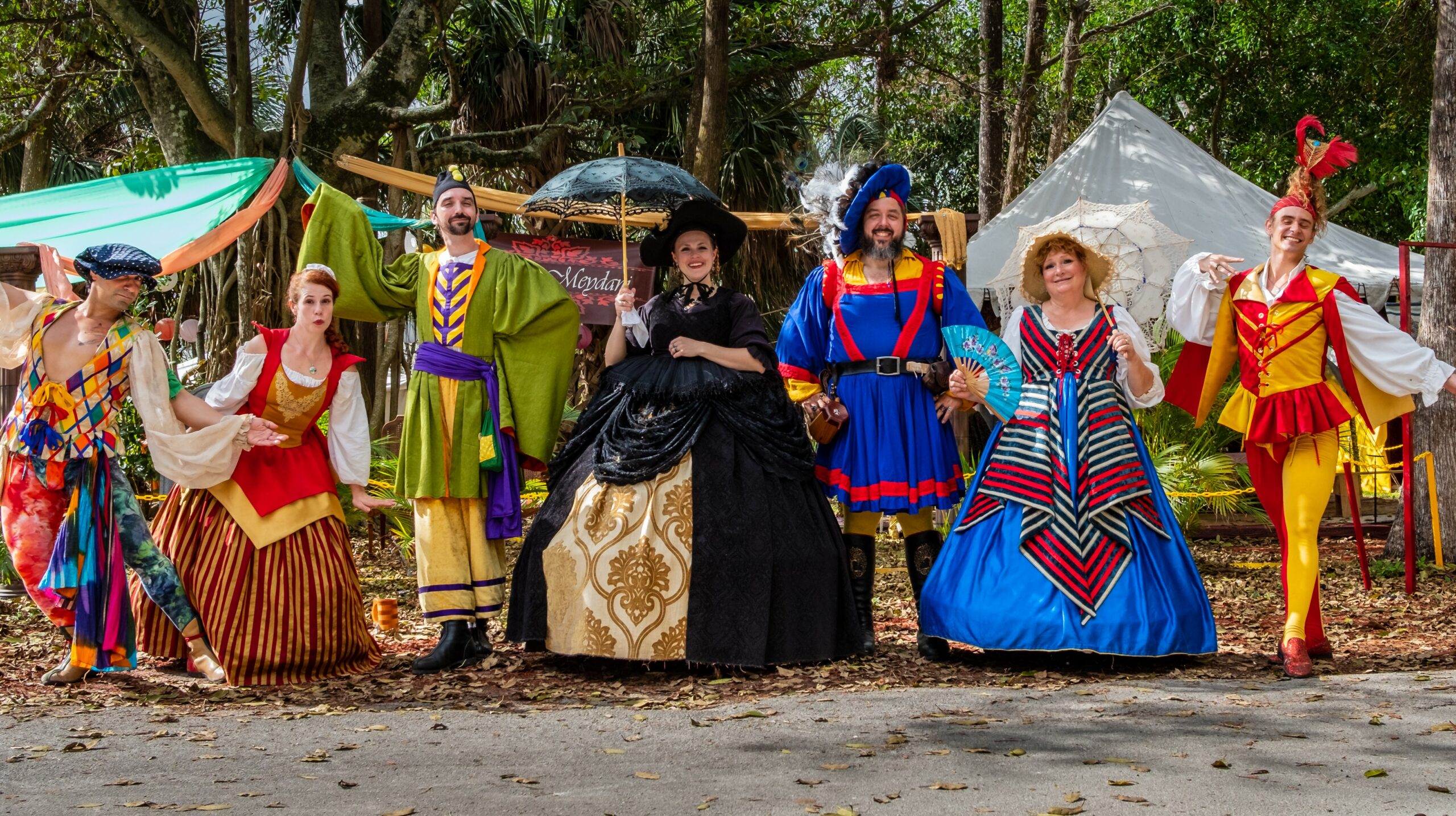 Florida Renaissance Festival to Celebrate 30th Anniversary at Quiet Waters Park
The annual tradition will feature seven 16th-century themed weekends in Deerfield Beach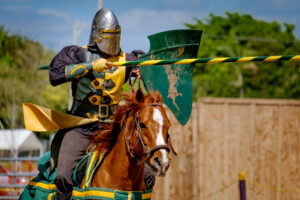 The Florida Renaissance Festival returns to Quiet Waters Park in Deerfield Beach from Feb. 5 through March 20 to celebrate its 30th anniversary. The family-friendly festival features characters and patrons dressed in medieval costumes with plenty of age-old games, food and entertainment.
This year's "Kingdom" will include favorite acts from past fairs along with new performances to entertain and delight festivalgoers. The extensive village allows guests to experience a time when jousting knights, wicked wenches and cunning magicians were part of everyday life. Also featured throughout the festival are artisan craft shops, live music, jesters and food and drink fit for a King or Queen.
"For 30 years, we've provided South Floridians with a Renaissance experience unlike any other, where fans can commemorate their favorite time periods and myths of cultures," says Bobby Rodriguez, founder and producer of the Florida Renaissance Festival. "This will be a very special anniversary for everyone involved, with lots of surprises! So, get ready to dress up in your favorite period garb, wield your magical wand, and rejoice with us."
The Florida Renaissance Festival 2022's Themed Weekends include:
Pirate Invasion – A Swashbuckling Adventure! – Feb. 5 and 6

Viking's – A Warrior's Weekend – Feb. 12 and 13
Steampunk Time Travelers' – A Revolution of Invention – Feb. 19 and 20
Wonderful World of Wenches – A Beautiful Empowerment! – Feb. 26 and 27
Heroes and Villains – A Cosplay Carnival! – March 5 and 6
Highland Fling – A Celtic Celebration! – March 12 and 13
Potter's Magical Finale! – A Frolic of Faeries! – March 19 and 20
The 2022 season also features fan-favorite acts and performances throughout the festival, including:
New from Europe – Rota Temporis: Rota Temporis is a pipe and drum ensemble of musicians providing an energetic, tribal show of sound and movement.
New – Lads on the Lash: This new music duo performs on multiple stages with a combination of music from many different regions with a healthy dose of comedy.
New – The Brothers Blackquill: This comedy duo will share new and unique stories that take shape depending on the audience's participation.
Returning favorite – Wolgemut: Wolgemut performs historical music on original instruments like medieval bagpipes, shawms and bombastic drums, and quiet instruments like the flute, medieval fiddle, and harp.
Fan Favorite – DeBracey Productions' Joust: This medieval live-action stunt show combines trick riding, vaulting, chariot racing, death-defying stunts, full-contact jousting and a gladiator style spectacle.
Other returning favorites include:
Raptors of the Round Table

Celtic Mayhem

Music the Gathering

Matthew Young, The Pride of Ireland

Harper & the Minstrel

Blue Muse

Kelly Irish Dancers

Masala Music & Dance

Washing Well Wenches

Splattertime Players

Arthur Greenleaf Holmes (R rated)

Christophe the Insulter (R rated)

Faire Wynds

The Charmings

Lady Ophelia's Dance Party & Maypole

Ivanovich at the Magic Bar

Thom Bedlam

Common Stock

Gabriel Q

Heartstring

Charry Garcia

Village Harpist-Kathleen Finnegan Blackshear

The Coddywomplers

Plus wandering village characters, the Promenade, the Court and the new Village Watch
The Florida Renaissance Festival is produced by Bobby Rodriguez Productions. Sponsors of the 2022 Florida Renaissance Festival include Comcast, Sapporo, Unibroue Brewery, 1911 Established, Visit Lauderdale and JM Love Law.
Prices range from $32 for adults to $14 for children ages 6 to 11. Children 5 and younger are free. Special seasonal passes are available for $150 (adults), $89 (children) and group ticket rates are also offered. While costumes are not necessary for admittance, they are encouraged.
For tickets and more information, visit www.ren-fest.com; or use the ancient method and call 954-776-1642.