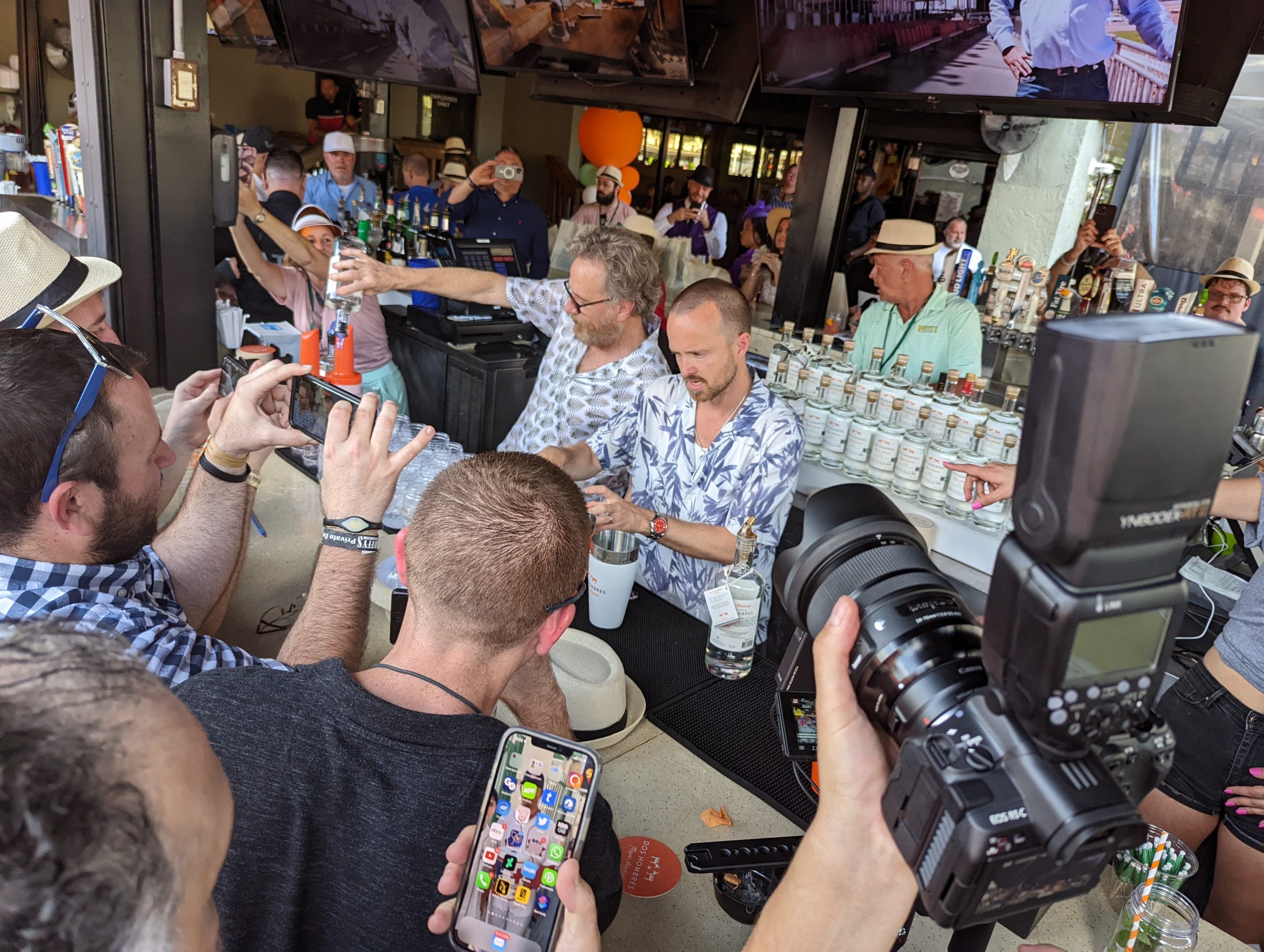 From Meth to Mezcal: Breaking Bad Buddies Are Back
The duo held a release party at Duffy's Sports Grill in Miami to celebrate their premium brand of mezcal
By Kate McClare
Bryan Cranston and Aaron Paul are mixing up another intoxicating substance, but this time it's legal. The former Breaking Bad meth-makers have reunited as owners of Dos Hombres, a premium brand of mezcal – similar to tequila, but with a smoother, more complex flavor.
Cranston and Paul are promoting their brand on a VIP/media tour that brings them to several Florida stops, including Duffy's Sports Grill in North Miami Beach, which recently hosted a poolside party for the brand.
VIP guests got to pose Hollywood-style for photos with the stars and were treated to complimentary hors d'oeuvres and Dos Hombres cocktails. After signing bottles of Dos Hombres, the two partners got behind the bar to pour glasses of Mezcaloma, a mezcal-ized version of the classic Paloma. They didn't skimp when pouring the product, made with espadin agave from a small village in Oaxaca, Mexico.
The two hombres attracted a crowd of adoring fans, not a DEA agent among them – no one on duty, at least.