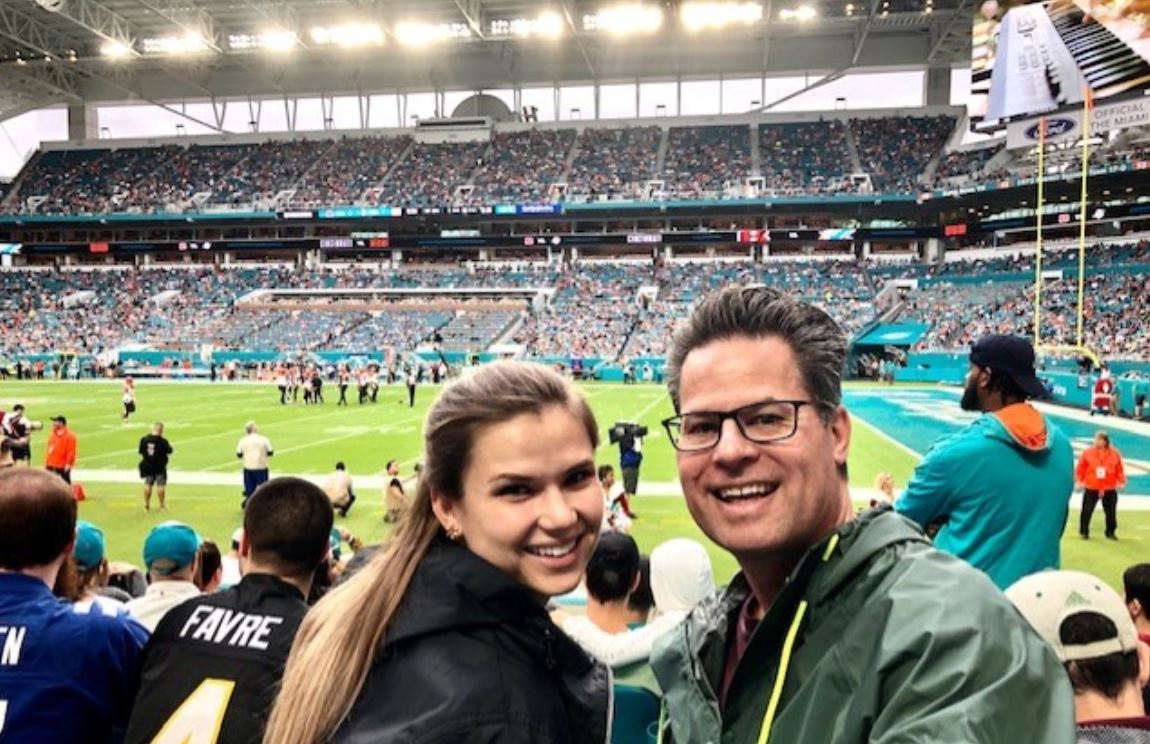 From the Editor: South Florida, we miss you—and we appreciate you
Let's make a pact. Right here, right now, amid a public health emergency that has turned the length of a two-point conversion in football, the height of an undersized NBA point guard—or the far reaches of what I consider a "makeable" putt in golf (can you tell someone is missing sports?)—into a social distancing standard.
Let's symbolically breach the 6-foot barrier, share a mental fist bump, and agree to the following.
Never again will we take South Florida for granted.
No more sunset strolls in the surf, bike rides along A1A, or wellness walks at one of our county parks (there are more than 100 in Miami-Dade alone) without acknowledging that we're fortunate to have this slice of paradise as an outdoor backdrop.
No more nights on Ocean Drive or Lincoln Road or Las Olas Boulevard or Atlantic Avenue without a nod to the tri-county visionaries who had the foresight to give us walkable destinations—and the chance to turn people-watching into an actual thing.
No more dining out at waterfront restaurants, neighborhood gems and delicious dives without first raising a glass to the servers and bartenders and kitchen creatives who can't wait for us to fill their tables and booths again. Don't forget how intertwined this industry is with our day-to-day lives when you're back to enjoying small plates and happy hour cocktails on some future Friday afternoon. And then remember that the folks responsible for that enjoyment were knee-capped by this pandemic.
No more driving past Fontainebleau, the hotels that front Fort Lauderdale Beach or the sky-high guitar at Seminole Hard Rock—which can be seen for miles and miles and miles and miles and miles (that's for you, Pete Townshend)—without appreciation for a resort industry that helps to prop up one of the state's economic pillars. Two years ago, tourists contributed some $91 billion to our war chest, supporting more than 1.5 million jobs. The hotel industry, alone, employs some 950,000 people in Florida, according to the American Hotel & Lodging Association. That same organization estimated in mid-March that nearly half those workers already had lost their jobs.
No more driving past PortMiami or Port Everglades without humming a few bars of The Love Boat theme in recognition of a cruise industry that, in 2018, sent 60 percent of its 14.2 million North American passengers to our terminals. Yes, cruise lines suffered a coronavirus beatdown like the one Hulk delivered to Loki in the first Avengers movie. But with an economic impact of roughly $9 billion on Florida, we need this industry to find its sea legs again.
Our four professional sports. Our live music venues. Our malls and mega retail outlets. Our tourist attractions. The list goes on and on and on. South Florida is all of these things—and so much more. We know what it's like now to live here without all of these plates spinning at once. How can we take any of it for granted ever again?
As for those working the front lines of this pandemic, it's impossible to take you for granted. You're all heroes. And we're forever grateful.
Stay safe everyone.
Caption: The group editor with his daughter at a Dolphins game in December