Over the years, the name Guy Harvey has grown synonymous with ocean conservation and entrepreneurialism—the latter of which includes his iconic artistic works, depictions of sea life that can be found splashed on everything from T-shirts and cornhole boards to yoga mats, area rugs and even the bow of a Norwegian Cruise Line ship. 
What is less known about Harvey is that he has a doctorate in marine biology. In academic circles, he's Dr. Guy Harvey, the son of a former British Army officer who began his career as a college professor at the University of the West Indies in Jamaica. It's only fitting that Harvey's most recent ambitious endeavor involves educating the K-12 community of students, teachers and parents about marine science and conservation efforts. It's also appropriate that the initiative is being launched in South Florida, home of the Guy Harvey World Headquarters in Davie and the Guy Harvey Research Institute at Nova Southeastern University.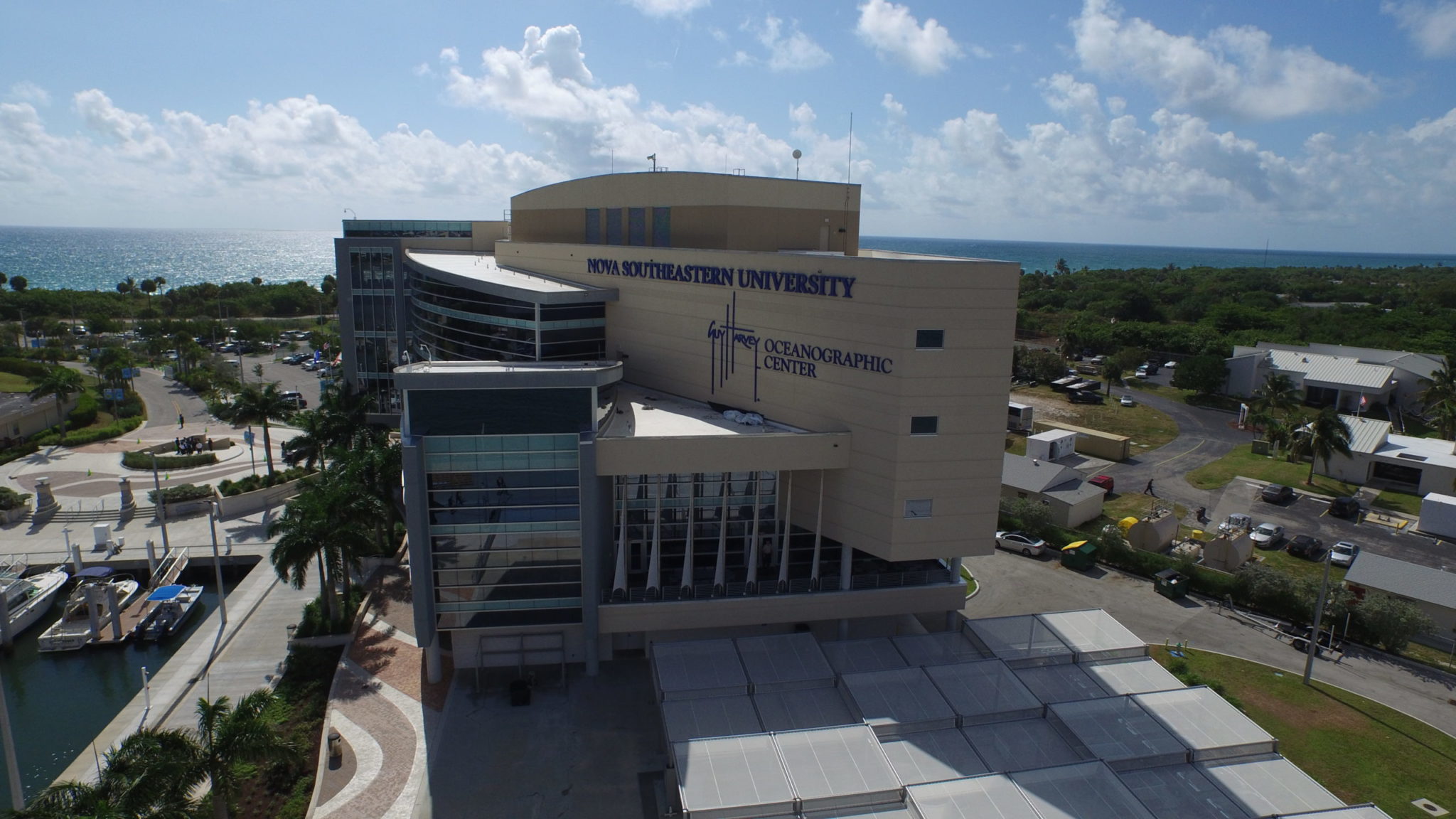 While the Guy Harvey Ocean Foundation's education initiative was launched before the coronavirus pandemic with classrooms in mind, it took on greater significance as schools closed and teachers transitioned to remote learning. With such deep ties to South Florida, it made sense to pilot the educational curriculum in counties like Broward, Martin and Monroe. 
"It was critical for us to integrate many of the challenges facing South Florida into our curriculum," Harvey says. "From red tides to sea-level rise to coral reef restoration to rehabilitating the Everglades, we want students and teachers to understand these complex issues so they can be a part of the solution both now and into the future."
That sentiment is shared by Florida's governor, who acknowledges the inextricable link between the state's tourism economy and healthy waterways. Harvey and his CEO, Steven Roden, met with Gov. Ron DeSantis in late 2019 to discuss the need for higher quality marine science and conservation education in the state. That spawned a collaboration with the Florida Department of Education and the Florida Virtual School. The GHOF teamed with both organizations to develop an environmental science curriculum and a fully integrated STEAM (science, technology, engineering, art and math) curriculum that revolves entirely around sharks. Both curricula will hit the state's school system this spring.
In addition to working with Florida's educational institutions, Roden, whose background is deeply entrenched in digital learning, dived into the private sector. He spearheaded agreements with two highly respected online learning platforms: Discovery Education and Ocean First Education. 
Discovery Education offers the largest virtual education community in the world, reaching some 50 million students in more than 100 countries. The Guy Harvey/Discovery partnership led to the creation of a Guy Harvey Ocean Foundation "channel," giving teachers and students access to more than 100 educational videos. These bite-sized films, one to three minutes in length, are narrated by Harvey's daughter, Jessica, a marine biologist herself; they cover current pertinent topics such as plastics in the ocean, fish stock management and threats to coral reefs. Already, thousands of students have accessed the trove of learning materials on Discovery's Guy Harvey Ocean Foundation channel.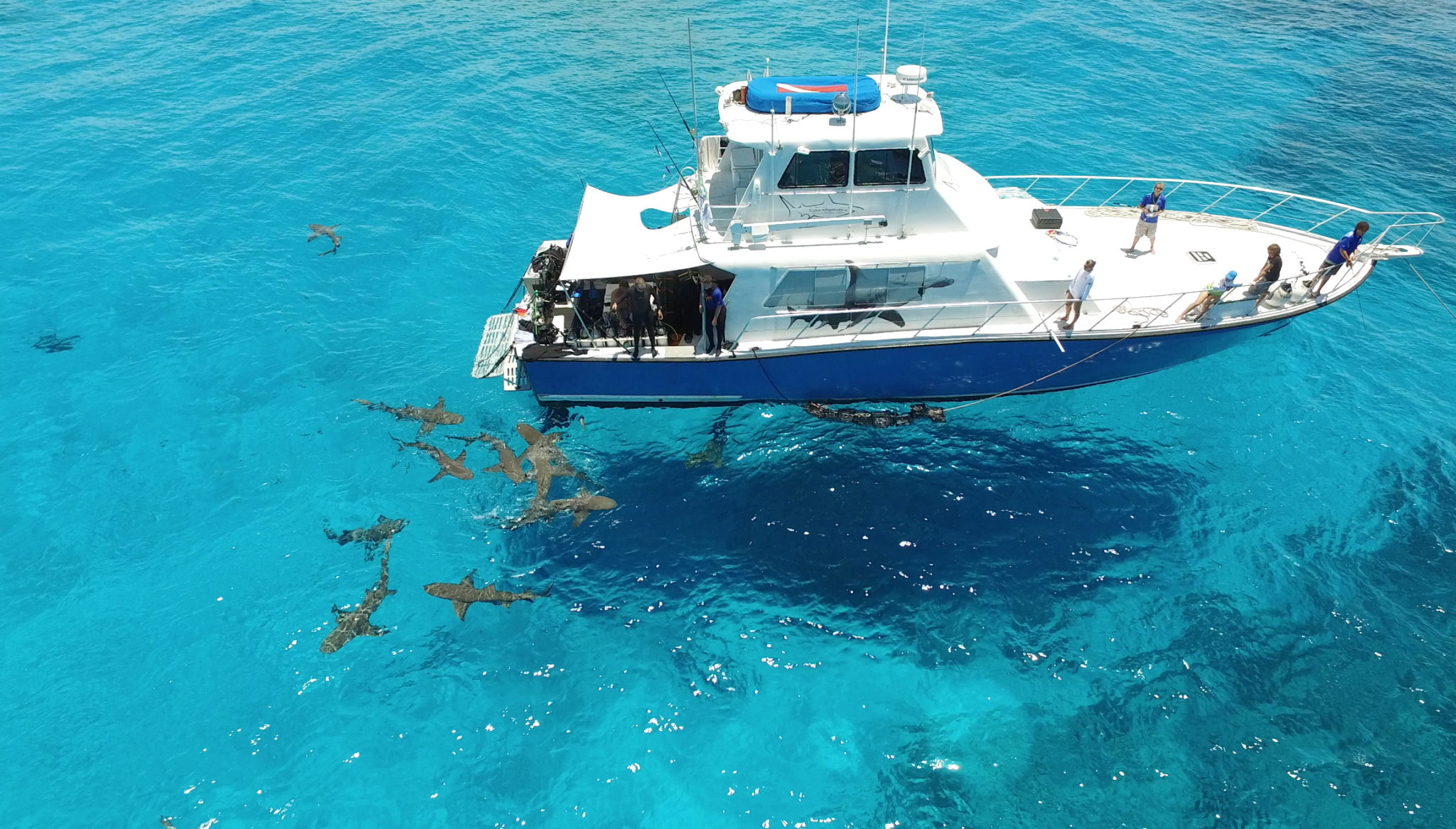 Ocean First Education began as a single marine science course at a scuba diving shop in, of all places, Boulder, Colorado. Graham Casden, Ocean First's founder, saw education as a way to engage and retain his scuba customers. "Once someone experiences scuba diving, they want to learn more about this wild new undersea environment they've explored," Casden says. "Our courses were instantly popular, so we continued to expand the curriculum."
In early 2020, Casden and Roden teamed up to combine Ocean First's Marine Science 101 curriculum with GHOF educational assets and videos. "We wanted to fast-track the curriculum," Roden says, "because teachers needed online assets immediately as COVID changed the way they taught."
Within a few months, the newly embellished Ocean First/Guy Harvey Ocean Foundation Marine Science 101 curriculum was available for teachers and students—all for free. 
"This is not a money-making venture for the GHOF," Harvey says. "We're a nonprofit organization. One of our key goals is to provide free education to students in Florida, across the nation and, ultimately, globally." 
Currently, thousands of students and teachers in South Florida are reaping the benefits of that free curriculum. Several counties have already adopted Marine Science 101, and it's growing exponentially. 
"We love it," says Katie O'Fallon, a science teacher at New River Middle School in Fort Lauderdale. "The videos are compelling, the lesson plans and activities keep the students engaged, and the best part is that students are learning to appreciate our fragile aquatic environment."
Perhaps the most critical aspect of Guy Harvey's outreach is educating teachers who may not have the tools or expertise to teach marine science and conservation. Even in Florida, a state with 8,436 miles of shoreline, there has been a serious lack of top-notch marine education. Guy Harvey's partnerships with the Florida Department of Education, Florida Virtual School, Discovery Education and Ocean First have changed the curriculum game, but teachers still have to embrace the idea of teaching marine conservation. 
To supercharge this concept, the GHOF developed a series of free teacher workshops across the state where educators can come and soak up the positive energy of Guy Harvey's programs. Numerous organizations have jumped on that bandwagon—among them the Florida Fish and Wildlife Conservation Commission, SeaWorld, the Florida Aquarium and the Florida Keys Marine Lab—to host these complimentary one-day workshops. To top it all off in style, the GHOF is providing teachers with free fully stocked dive bags. However, instead of masks, fins and snorkels, they're filled with tools teachers can take back to the classroom to do activities with their students. 
This new education initiative has blossomed rapidly with major funding coming from within the GHOF, along with philanthropic and corporate donors who believe in Harvey's vision.
"I've helped to fund Guy's critically important research projects at NSU for many years," says Rob Kornahrens, a South Florida entrepreneur and philanthropist who sits on the board of directors of the Florida Virtual School. "We need to promote more strategic partnerships with government organizations and the private sector to tackle the daunting issues facing our state. Education is one of our best action plans, and it's the key to future economic growth and a healthy environment." 
"We not only want to help these teachers, many of whom are stretched thin, but we also want to make marine science and conservation fun," Harvey says. "Florida is all about water—fishing, diving, swimming, boating. What is more fun and more important than that?" 
Publishing veteran and longtime conservation advocate Fred Garth is the editor of Guy Harvey Magazine.
Did You Know?
Back in 1985, Harvey was still focused on shaping the minds of students as an educator. As a hobby, he began creating works of art focused on fish, birds and other wildlife. Even though he had no formal training as an artist, his paintings drew raves from everyone who saw them. 
His friends encouraged him to display his artwork at the Fort Lauderdale International Boat Show in 1986. He sold out of everything he brought to the show.
That began a run of more than three decades exhibiting his art, apparel and other goods at the FLIBS—and provided the catalyst for him to transition from teacher to full-time artist.