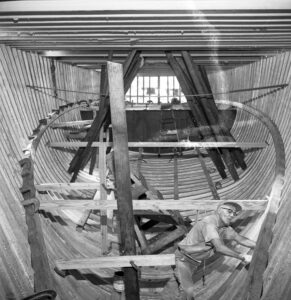 With Fort Lauderdale's history steeped in the marine industry, History Fort Lauderdale will present "Making Waves: A Visual History of the Marine Industry in Fort Lauderdale," from Oct. 11 through Nov. 1 at The Galleria at Fort Lauderdale (2414 East Sunrise Blvd). The exhibit will serve as an extension of the organization's newest permanent installation, "From Dugouts to Dream Yachts," which is designed to coincide with the Fort Lauderdale International Boat Show. The display chronicles the marine pioneers and companies that contributed to the city's growth into yachting.
"Fort Lauderdale's waterways are and always have been elemental to the success of our great city," says Patricia Zeiler, executive director of History Fort Lauderdale. "This year is such an important milestone in showcasing the accomplishments of those innovators and businesses who contributed to making Fort Lauderdale a renowned worldwide yachting and vacation destination. We're pleased to highlight their accomplishments through this 'Making Waves' exhibit, our annual fundraiser and our new permanent History Museum maritime exhibit."
The free exhibit will highlight nearly 40 never-before-displayed hand-tinted, black and white and color photos and illustrations from the 1890s to the present. Images to be featured include Seminole ancestors in dugouts navigating waterways, aerial views of Bahia Mar and Lauderdale Marinas, Pier Sixty-Six pre-construction, Intracoastal cruising, Broward Marine and King Boat Works artisans.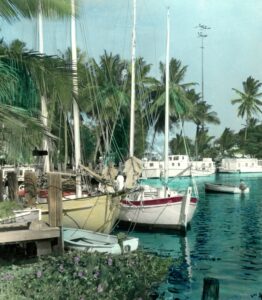 This year, History Fort Lauderdale is celebrating its 25th anniversary. To celebrate, the organization is hosting a History Makers event with the Denison Family (Denison Yachting) and the Marine Industries Association of South Florida (MIASF) among the honorees. The event will occur on Oct. 30 at the Superyacht Pavilion at Pier Sixty-Six Hotel & Marina.
History Fort Lauderdale is currently open seven days a week, from 10 a.m. to 4 p.m. Tickets can be purchased online at HistoryFortLauderdaleTickets.