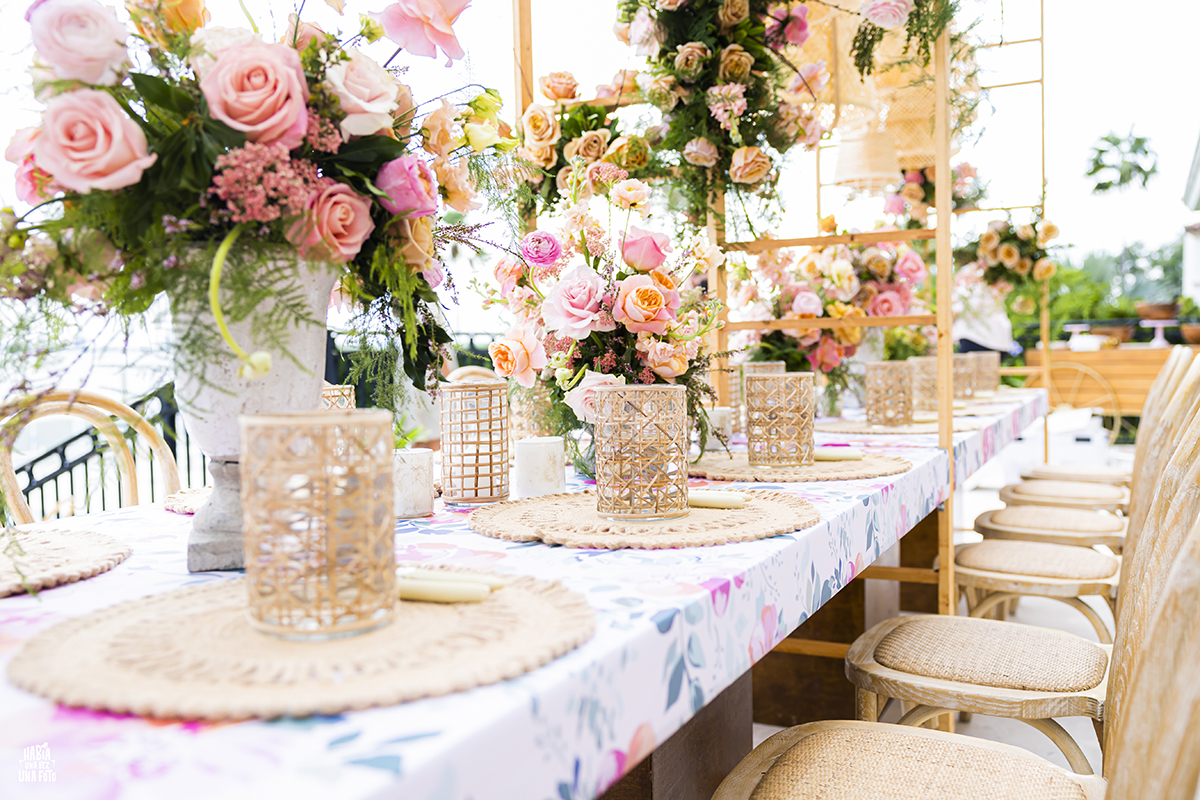 Home & Design: Entertaining Tips
The experts weigh in with tips for hosting gatherings at home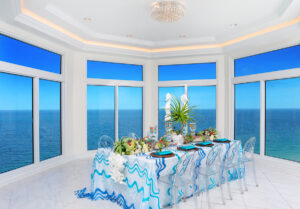 After experiencing enough distancing to last a lifetime, people are once again welcoming close friends and family into their home with open arms. For some, such a gathering presents an opportunity to showcase improvements and residential renovations made over the past year.
But why stop there when there are other, more subtle ways to cast your interior and exterior spaces in the best possible light?
To help inspire creativity and make the entertaining process as seamless as possible, Lifestyle spoke with several of South Florida's top event designers.
Prep Work: Anyone is bound to feel stressed before hosting an event in their home. One way to ease your mind is to prepare as many details as possible beforehand (beyond making sure your house is clean and organized).
If you're cooking, plan your menu several days in advance; two to three days before the event, purchase all of the ingredients and make a plan for cooking each dish in a specific order.
When it comes to deciding on said menu, where should you begin? Clearly, it's difficult to please everyone, but consider starting with a dish that's a staple in your home (or, if you're working with a caterer, something that is on the simpler side)—and then build the rest of the menu around that dish.
"You should also think about the season, and make sure to incorporate local ingredients to enhance the menu," says Laila Plant, founder of Miami's One Inspired Party (visit oneinspiredparty.com). "I also recommend mixing up a batch of specialty cocktails to make a statement when your guests arrive."
Stay Outdoors: As long as the weather is cooperative, hosting your guests outside always is a good idea.
According to Anna Noriega of Aloré Event Firm, a Miami-based company that specializes in weddings and celebrations held around the world (eventsbyalore.com), using natural foliage and green tones in your design is the ideal starting point.
"Effortlessly matched with any other shade, green has the ability to provide a setting with a lush, romantic atmosphere," Noriega says. "Incorporate cream or white for a more classic approach, or combine lighter hues with matte black and metallics to create a trendy modern twist."
Set Your Table Beforehand: If you haven't hosted in a while, it's time to take stock of what you have in terms of dishes, platters and tabletop accessories. Although incorporating your own personal touches and beloved serving pieces is a satisfying concept, taking these components out of the equation is quite appealing as well.
If you're looking to take that route, we suggest ordering a "Dinner Party in a Box" from Nathalie Cadet-James, founder of Miami event design company Luxe Fête (luxefete.com).
"When planning a dinner party, there are so many details to consider," Cadet-James says. "Hosts tend to spend hours in stores or online shopping for plates, glasses, silverware and linens—all before even thinking about the meal and who to invite."
Cadet-James' artfully styled boxes are available in a variety of unique themes, and include everything you need to set a gorgeous and memorable table.
Relax: Save for fresh flowers, keep decorations to a minimum unless you're hosting a major bash (if that's the case, the more balloons, garlands, and marquee signage, the merrier).
"Today, people are paying closer attention to small details like place cards, the perfect menu, and a very well curated tablescape," Plant says. "It's most important that we create moments that bring people together and give everyone a reason to celebrate."
As a finishing touch and to evoke ambience, turn on a playlist of music that matches the mood you're looking to set. Then, take a deep breath and revel in the opportunity to spend time with the people you care for most.
By Mallory Evans Jacobson