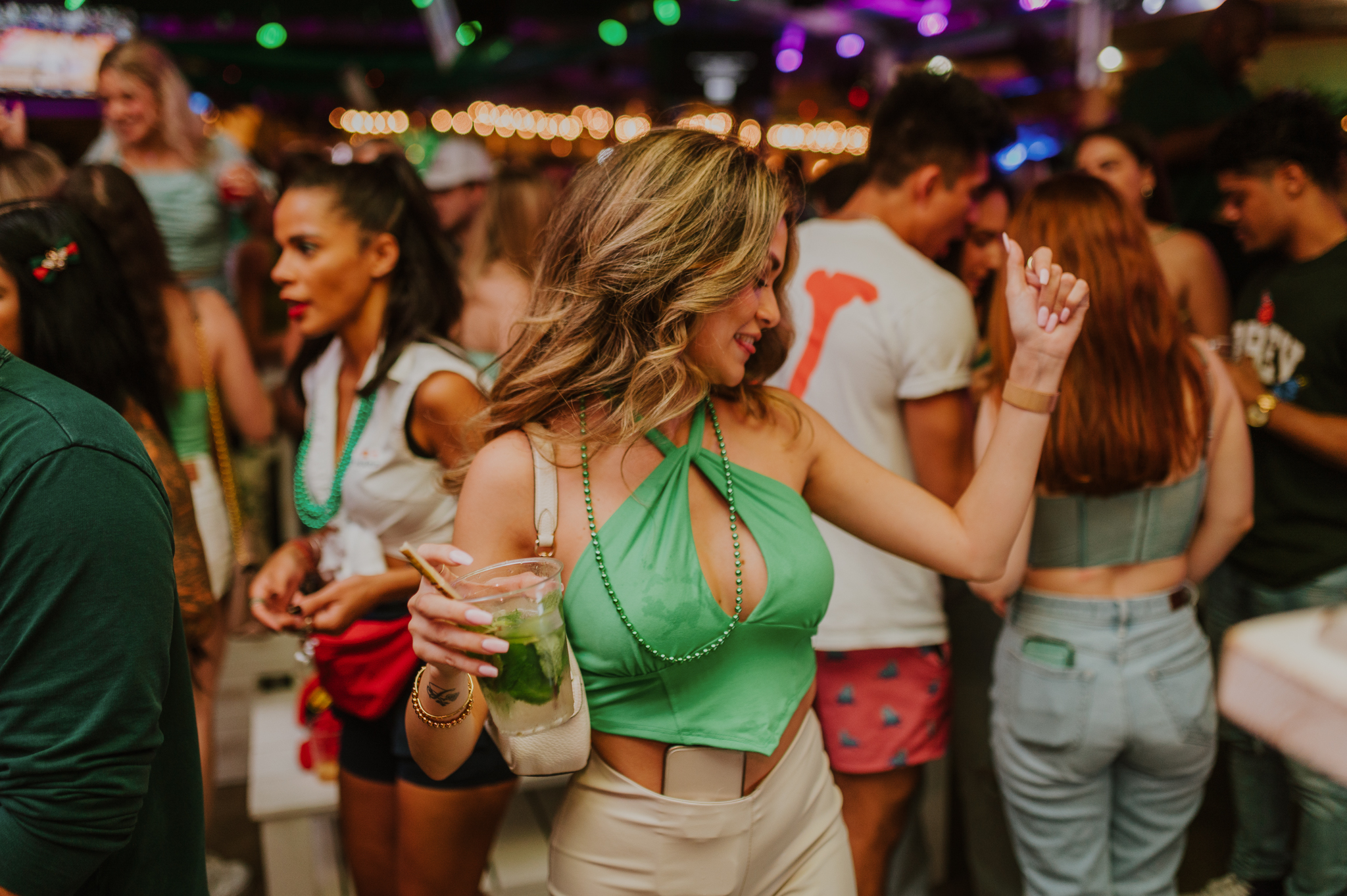 JohnMartin's St. Patrick's Day Street Festival to Highlight Holiday Festivities
It will mark the 30th anniversary of the event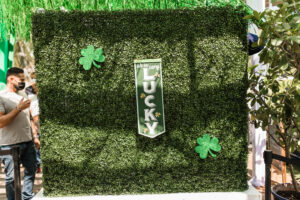 JohnMartin's Irish Pub & Eatery will be front and center for the return of its St. Patrick's Day Street Festival on Miracle Mile in Coral Gables on Friday, March 17. It will be the storied Irish eatery's first St. Patrick's Day celebration since it reopened last fall. JohnMartin's is collaborating with the Coral Gables Chamber of Commerce and the Irish Consulate to bring back this iconic event and invites the community to celebrate the holiday at Miami's biggest St. Patrick's Day street festival.
The festival lasts from 4 pm until midnight on Miracle Mile and Salzedo. Guests can enjoy traditional Irish eats and drinks, including Guinness beers, live bands, entertainment, bar stations, games, and more. The festival will offer dishes from JohnMartin's, including Irish fan favorites such as the bangers and mash, corn beef and cabbage, Guinness beer burgers, JohnMartin's signature wings with Irish BBQ, and mini pork Osso Bucco. The festival's all-day drink special includes a free Harp Lager with any Irish Whiskey shot purchase. Free to attend, guests can RSVP for a complimentary shot glass bead necklace upon arrival.
"We are thrilled to bring back this extravaganza for the community of Coral Gables," Emi Guerra says, co-founder of Breakwater Hospitality Group, which operates the restaurant. "As JohnMartin's first St. Patrick's Day since it reopened and the 30-year anniversary of the event, this will be an exciting and unforgettable celebration for everyone. JohnMartin's will be offering a thoughtfully curated selection of Irish whiskey, beer and other spirits alongside authentic Irish fan favorites and American fare. The festival will also feature a live band and a variety of games for friends and family to enjoy."
JohnMartin's on Miracle Mile was founded in 1989 by John Clarke and Martin Lynch. Breakwater Hospitality Group's Emi Guerra and Alex Mantecon, in partnership with Erick Passo, owner of Downtown's Black Market Miami, renovated and reopened the storied eatery last fall.
"Our hope for this year's festival is to once again bring the Coral Gables community together to celebrate Irish history and traditions in a family-friendly atmosphere where everyone can partake in the festivities," Mark A. Trowbridge says, president of the Coral Gables Chamber of Commerce. "This will be the first JohnMartin's St. Patrick's Day Street Festival since the pandemic, and we're excited to welcome this event back, along with the many friends and families who will gather and celebrate both Irish heritage and our beloved Miracle Mile. We look forward to keeping old traditions alive and creating new ones for many years to come."
The link to RSVP to the festival can be found here. For more information about JohnMartin's, visit www.johnmartinsmiami.com