The Lauderdale Yacht Club Sailing Foundation recently took to the water to honor local heroes. In late June, the organization invited Broward's heroes to board Water Taxis for a Heroes Parade on the New River.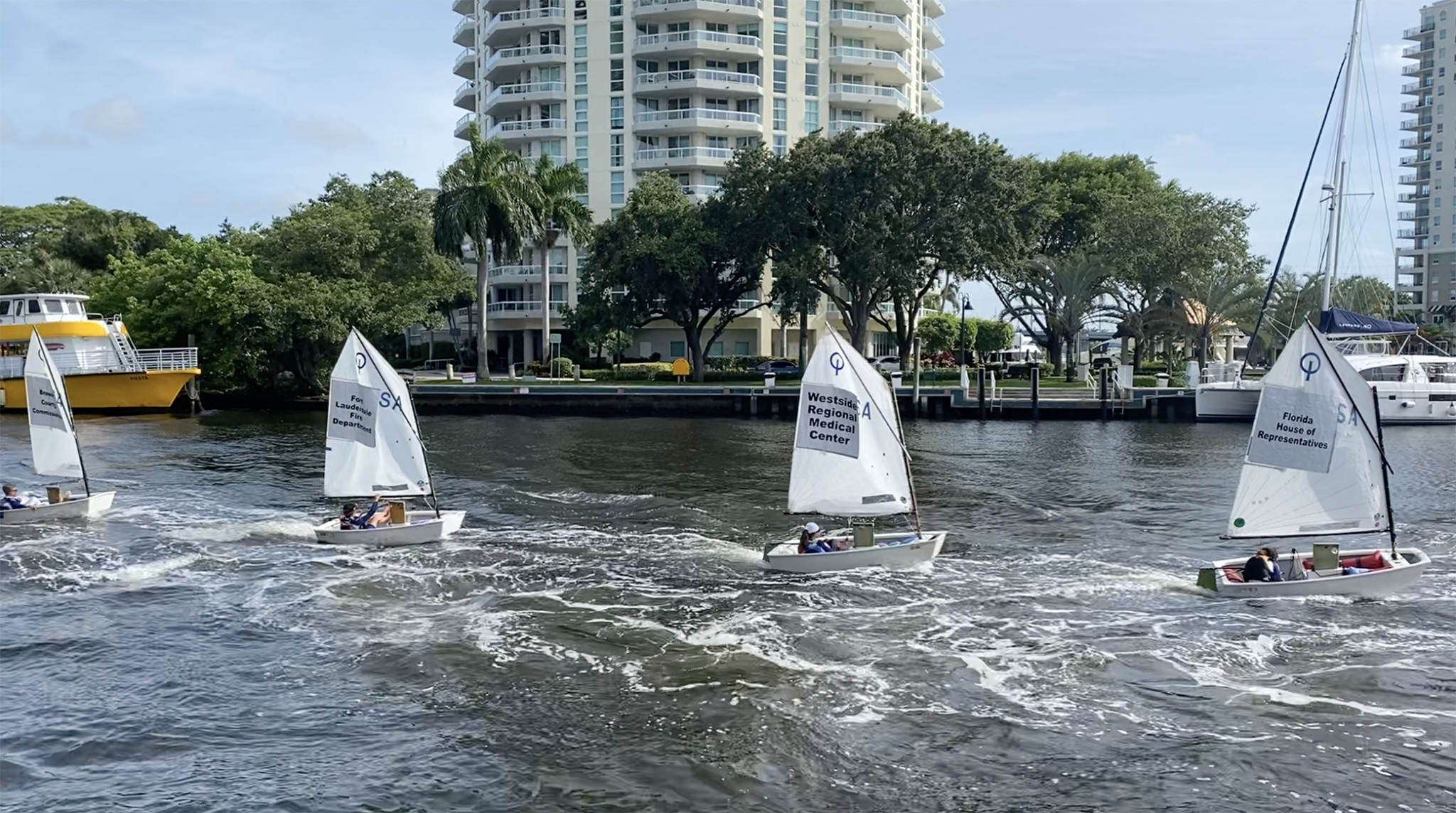 Eight boaters took sailboats from Esplanade Park and back with the names of several local organizations and hospitals, including Plantation General Hospital, Fort Lauderdale Fire Department, Fort Lauderdale Commissioners, Florida Medical Center, Broward County Commissioners, Memorial Healthcare, Broward Health, University Hospital & Medical Center, and the Coast Guard.
On board were Sailing Foundation board members, Phil Purcell of Marine Industries Association of South Florida, State Representative Chip LaMarca, and Fort Lauderdale Mayor Dean Trantalis. And of course, nurses from Westside Regional and Broward General—all enjoying light hors d'oeuvres and refreshments.
"Today we are appreciating not only the beauty of our community but also the people in our community who have given their souls and their hearts and their efforts to help save others," Trantalis said of the event. "It's a wonderful opportunity for us to recognize our first responders who came to the call of those who were affected by this virus. It takes a whole community to beat this. We are so proud of those who were a part of this effort and we thank them all."