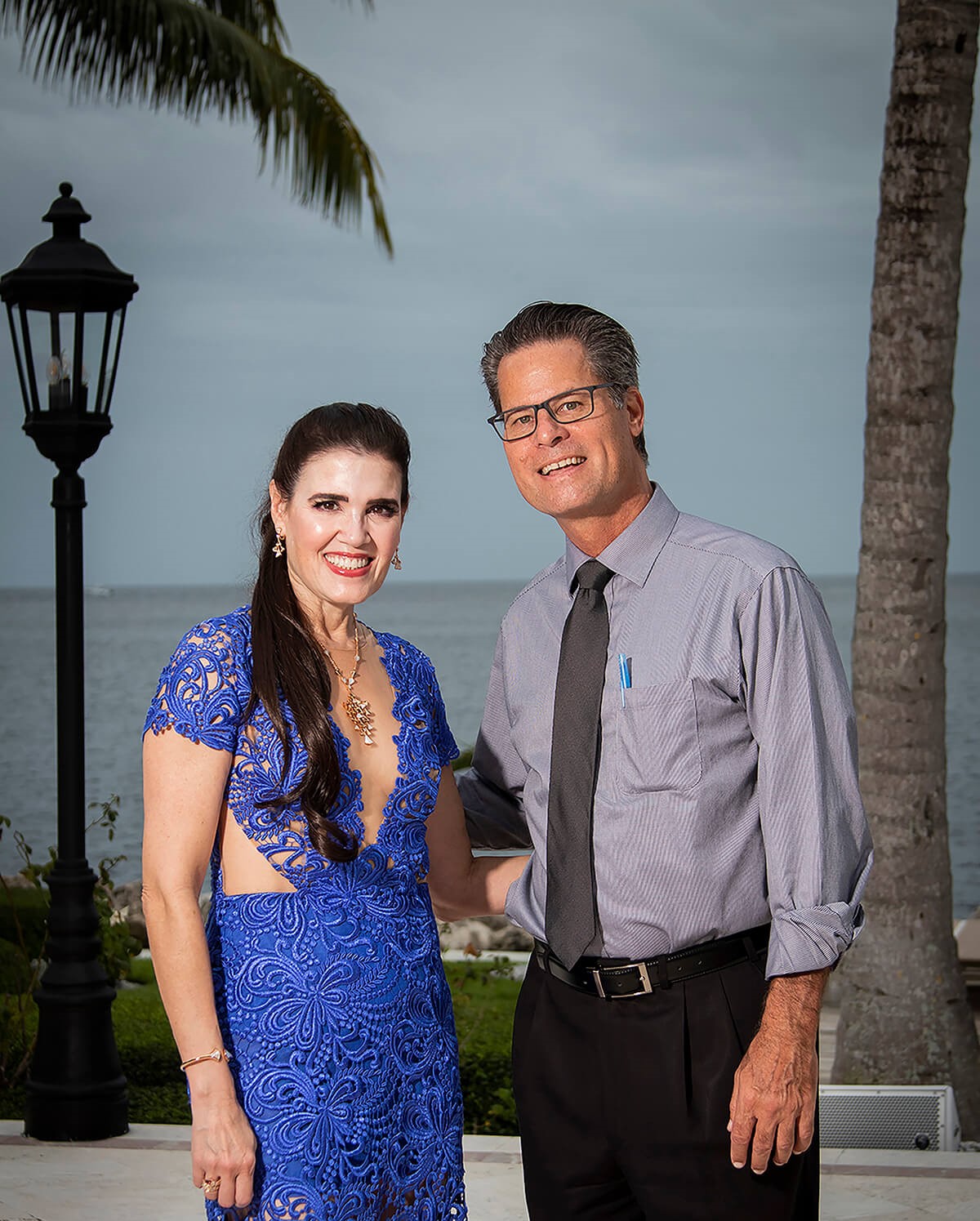 From the Editor
Lifestyle starts the year on a positive note—by celebrating the people who make a true difference in the community
Over the past six years that Lifestyle has produced a special winter issue honoring the area's philanthropists, it's the impetus behind the giving that often stays with us.
In 2018, William Kennedy, founder of the Kennedy Legal Team in Coral Springs, shared that there were times in his youth when the house in which he lived with his mom and three sisters after his parents' divorce often had no running water or electricity. Somehow, his mom managed to provide for the family. Years later, when Kennedy and his wife visited an orphanage in the Dominican Republic, the emotions from his childhood came flooding back. He met children with "no mother, no father, and no place to call home." He decided on the spot that he would devote more of his life to charity—including ongoing support for that orphanage.
Former Miami Dolphins wideout O.J. McDuffie told us in 2019 that his early involvement with cystic fibrosis was inspired by Scott Chait, who worked in the NFL team's media relations department. Chait, who had CF, died in 1997 at age 23 from complications shortly after a double lung transplant. But his example lingered. "I remember thinking, what are we complaining about as athletes when this young man [was all smiles] after having both lungs replaced?" McDuffie said.
The backstory for one of the women featured in our inaugural philanthropy issue (2016) was well-known to locals. Eight years earlier, Debbie Zelman had been diagnosed with stage 4 stomach cancer; one early prognosis gave her weeks to live. Zelman, a mother of three, not only sought out and responded to experimental treatment at MD Anderson Cancer Center in Houston, but she started the first nonprofit foundation, Debbie's Dream, to raise awareness about the disease. Better still, her advocacy led to a $6 million donation by the Department of Defense for stomach cancer research.
Less known was the news that Debbie asked me not to share the day of our interview and photoshoot. Her cancer had returned with a vengeance. She pointed to all the places around her stomach where it had spread. Debbie died one year later, in December 2017, at age 50.
When I think back on our emotional conversation that day, it's not just Debbie's soaring spirit that stays with me. It also was her resolute desire to help others. It's a trait that distinguishes the benevolent individuals featured in this year's celebration—among them, Ana ViegaMilton (pictured with the editor), one of the most prominent philanthropic figures in the region.
We're honored to once again feature the people who make South Florida a better place to live. Here's to a joyous 2022.