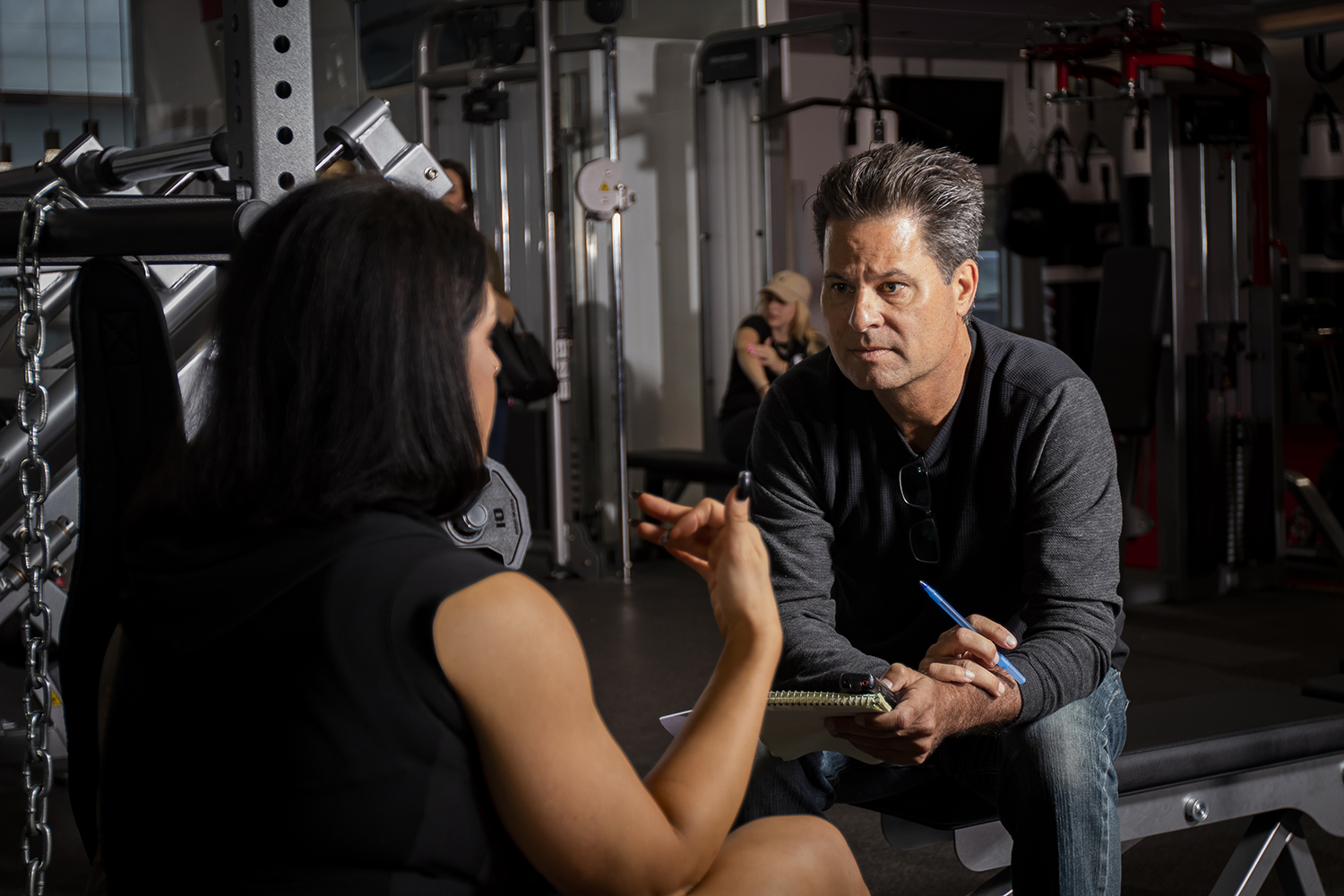 Letting Go
A local yoga instructor's conversation with the Group Editor speaks to the bigger picture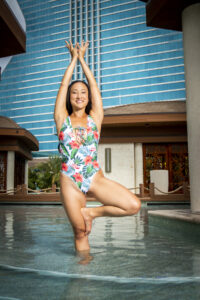 Serious practitioners of yoga have a vocabulary all their own. In addition to the many types of yoga—vinyasa, hatha, kundalini, and ashtanga, to name a few—there's a glossary of holistic terms that can find their way into conversations. Like the concept of surrender.
In the yoga world, it's the idea of looking within, of yielding to something greater, or letting go of that which no longer serves us. Yoga devotees will tell you it's a liberating path that leads to truth, wisdom, and a sense of freedom.
Surrender also has its place in the world of journalism. For as much as we enter interviews with a specific plan, it's often the unexpected detours that lead to the most memorable exchanges.
Take Julianne Aerhee, one of the yoga instructors featured in the August issue of Lifestyle, which celebrated health and fitness. As part of a life journey that led her to a career in the discipline, Aerhee embarked on a six-month backpacking adventure in her early 20s after graduating from the University of Miami. Alone.
She backpacked across countries including South Korea (where her parents originally are from), Singapore, Vietnam, and Thailand, before finishing her trek in Australia and New Zealand.
"Normally, I'm a very type A personality," says the 29-year-old. "I like to have a road map, I want to know where I'm headed. But I couldn't see how this trip was going to unfold. It was a serious example of just surrendering."
In those moments, Aerhee explains that she made space for what was right in front of her—like the people around her. "I met people from all walks of life who also didn't have a plan. We were just there to see what happens. To enjoy living."
She recalled dining alone her first night in Singapore, and how isolating and lonely it felt initially. But after a few days, she felt free. "I could eat whatever I want, whenever I want," Aerhee says. "I didn't have to answer to anybody. There was no family telling me what to do. Or society telling me what to do.
"Before I left, I had so many panicked conversations with family about how unsafe the world is, especially as a girl going by herself. But there were nights where I felt safer walking barefoot on a Thai island that I would in downtown Miami. It's all about perspective."
Though there were other pertinent vignettes in the cover feature about Aerhee (and our other yoga experts), that aside told me as much about who she is as any answer to one of my prepared questions. It's a detour that stays me, perhaps because there's wisdom in it from which we all can benefit.