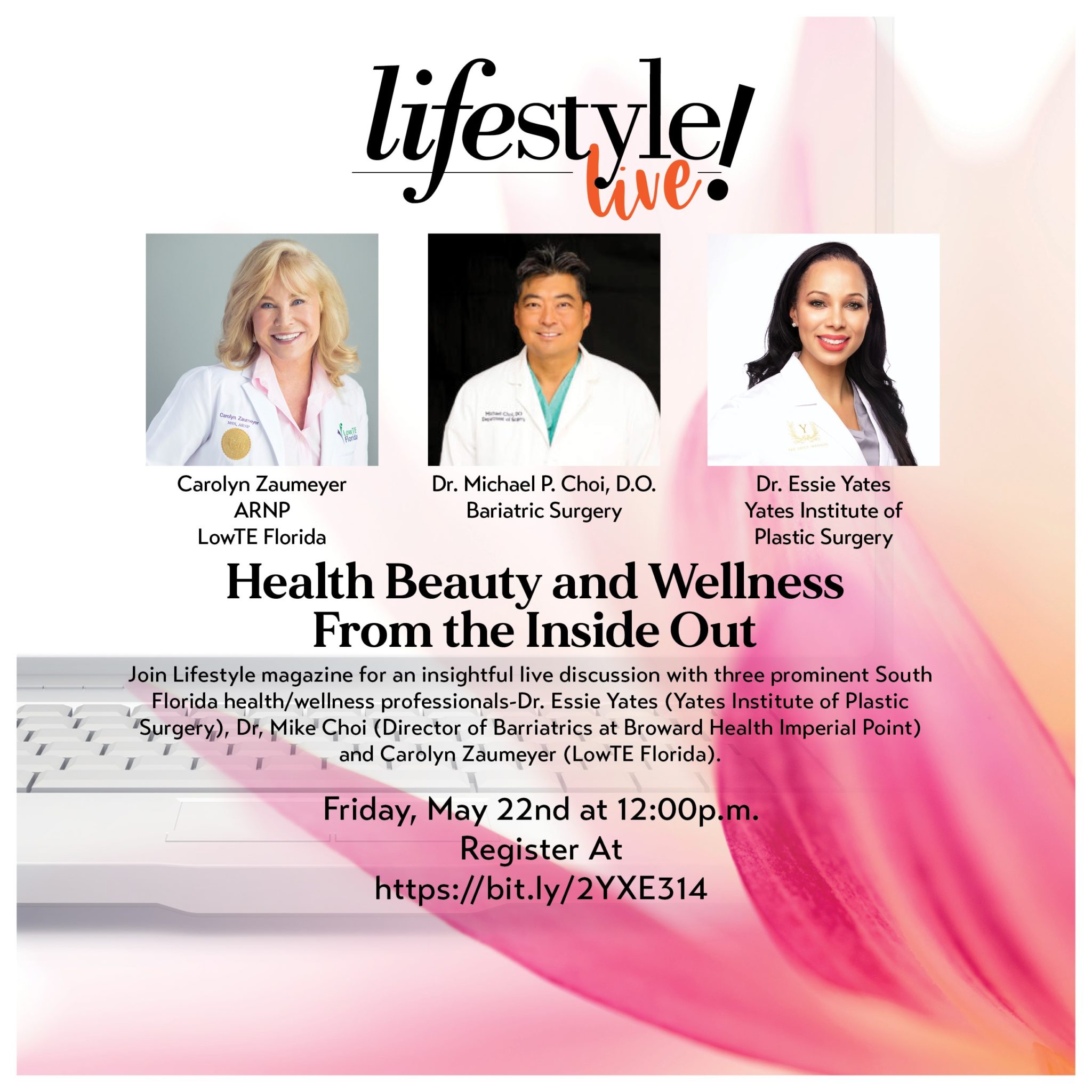 Lifestyle Live: Beauty, Health and Wellness From the Inside Out
On Friday, May 22nd, Lifestyle Media Group hosted a webinar with three local experts to discuss South Florida beauty, health and wellness.
Panelists included Dr. Essie Yates (Yates Institute of Plastic Surgery), Dr. Michael P. Choi, D.O. (Bariatric Surger) and Carolyn Zaumeyer, ARNP (LowTE Florida).
Watch a recording of the live webinar here: