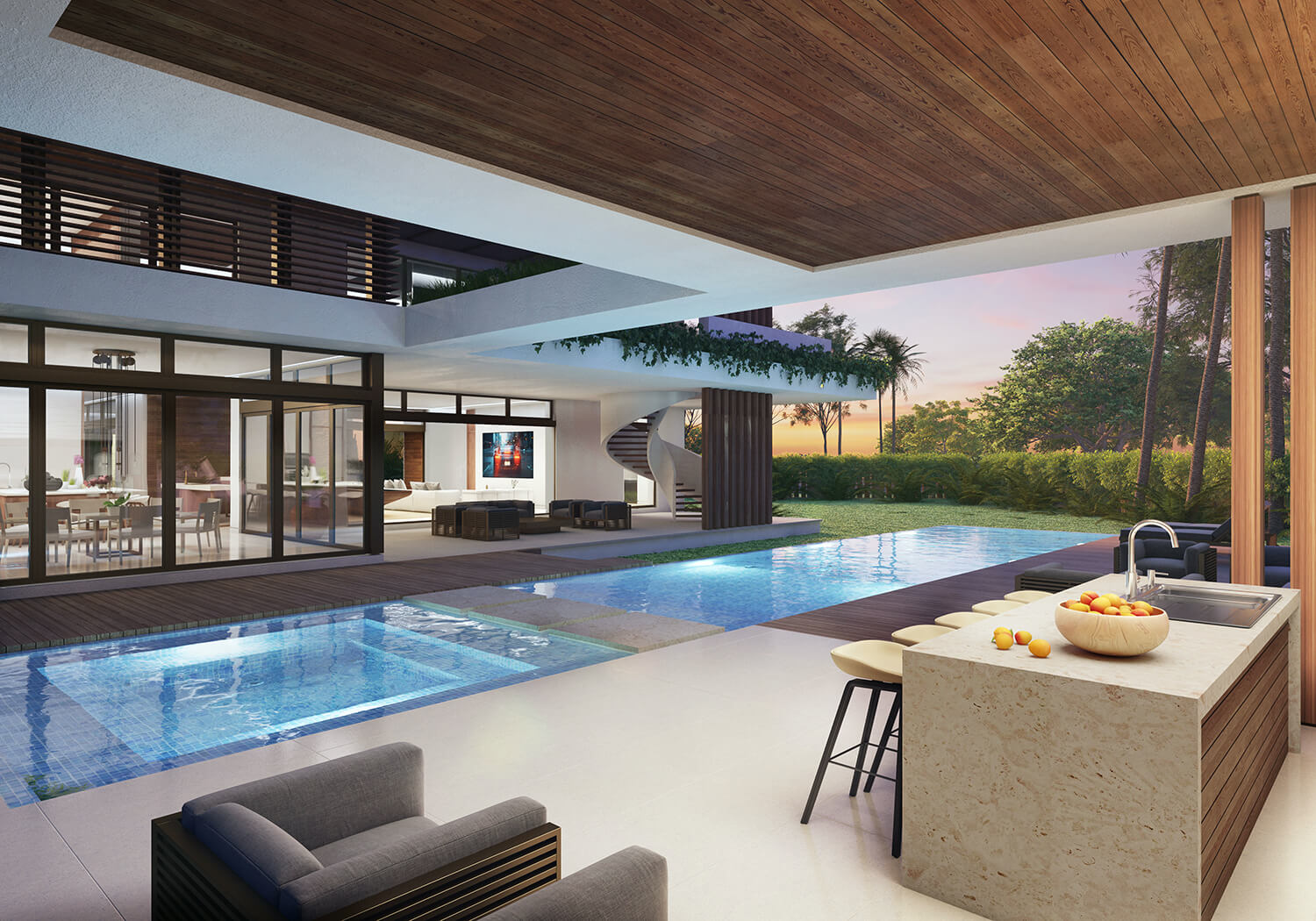 Luxury Listings, Part 7
The real estate market is sizzling in South Florida, with multimillion-dollar homes like this one leading the way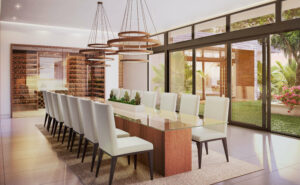 Note: This is the seventh in a series of nine luxury residential properties featured in the April issue of Lifestyle.
Address: 8325 Cheryl Lane, Ponce Davis, an unincorporated area of Miami-Dade County
By the numbers: 10,264 square feet overall; 6 bedrooms, 7 bathrooms, 3 half bathrooms
Highlights: This two-floor, open-spaced ode to tropical modernism draws the outdoors inside—and vice versa—through its floor-to-ceiling windows and sliding walls. Stone flooring, exotic woods, a green wall, indigenous plant life, and rich landscaping add to the natural splendor that permeates the unique layout, a nearly 40,000-square-foot lot with multiple courtyards and spacious terraces. Amenities include a summer kitchen, pool, hammam spa with steam room, fire pit, dining area with wine room, media room, gym with massage room, complete home automation, staff quarters, and a garage that can accommodate up to eight cars.
The price: $12.95 million
Broker: Jorge Uribe, senior vice president, One Sotheby's International Realty (786.371.8777; [email protected])
Expert insights: "[Buyers are looking for] elevated comfort and convenience of personal, resort-style living with a focus on at-home wellness, a gym and spa-like amenities," Uribe says.