Service above self. The Rotary Club of Weston has been actively reaching out to the community through its Rotary Feeds the Front Line initiative. And they haven't stopped yet. They recently distributed boxes of fresh produce from local farmers markets to 250 families at Weston City Hall (pictured above).
And earlier this month, the organization partnered with Vernon Carey Foundation and Memorial Foundation to host a barbecue for 200 National Guard soldiers and healthcare workers from the Memorial Healthcare System who have been testing thousands in the area for the coronavirus in Pembroke Pines. They were joined by former Miami Hurricanes and Miami Dolphins offensive lineman Vernon Carey.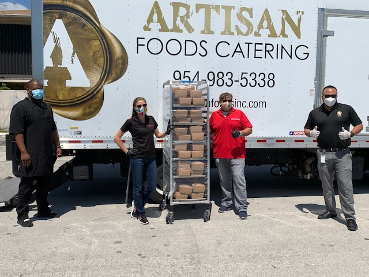 A hearty lunch. Besides offering a variety of arts education resources online, Broward Center for Performing Arts is continuing to be a beacon of community hope through the pandemic. Recently, Broward Center's food and beverage team donated almost 400 turkey sandwich lunches to local nonprofits in partnership with Artisan Foods Catering. The organizations benefited included Women in Distress, Covenant House, Kids in Distress and Children's Harbor.
"We are delighted to prepare and deliver these meals to the staff and kids of such deserving nonprofits," said Vinny Venezia, director of food and beverage at Broward Center. "During challenging times, it is vital for all us to come together as a community. These organizations provide critical services to the most vulnerable children and families in Broward County, and they need our support now more than ever."
A million s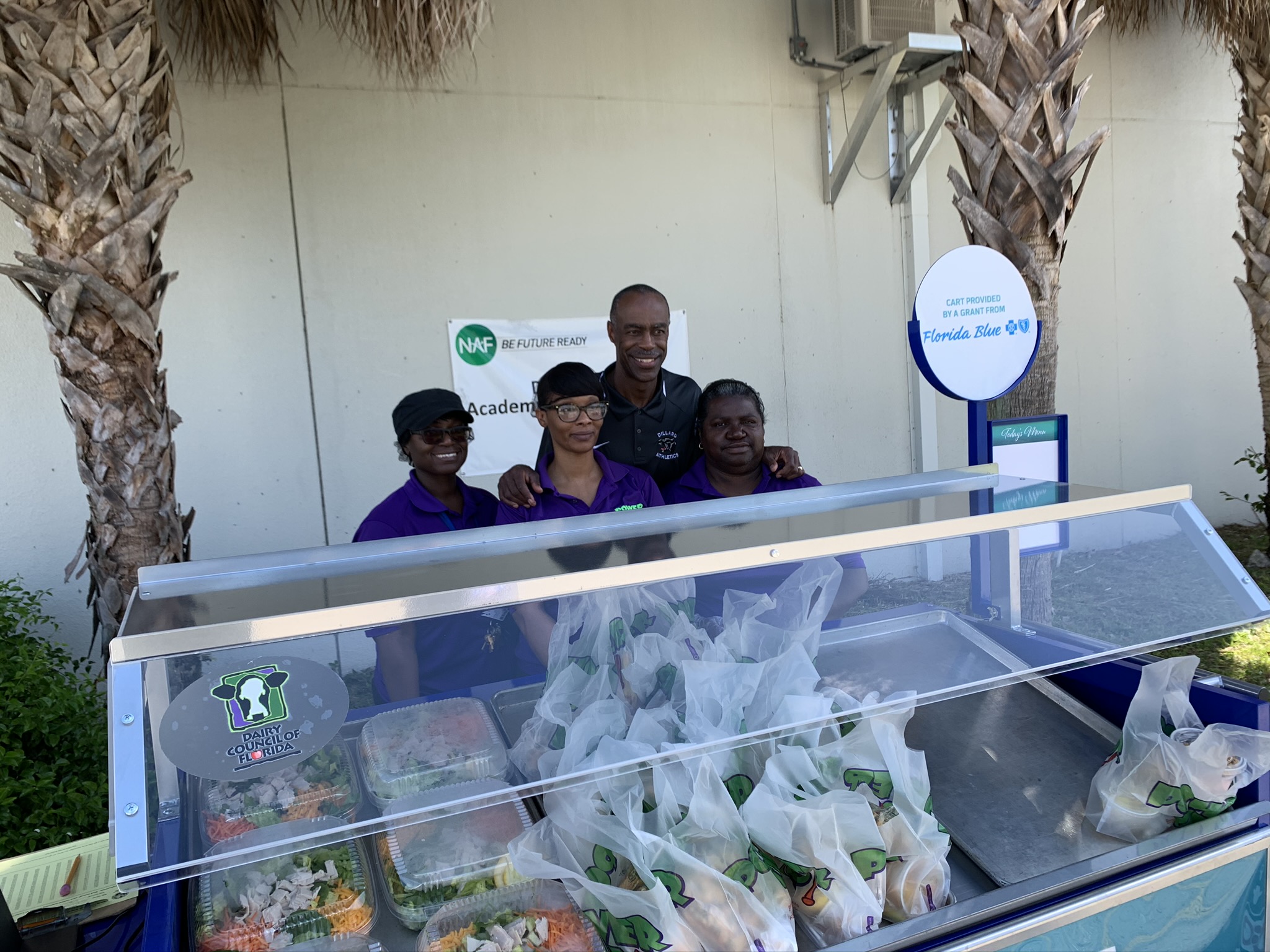 trong. While schools have been closed, Broward County Public Schools has continued to offer grab-and-go breakfasts and lunches to students and their families at select schools throughout the county. Recently, the district announced that they have donated 1 million meals, demonstrating its commitment to students' well-being.