Photo above courtesy of El Camino
Rocco's Tacos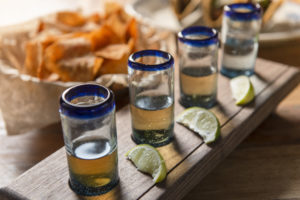 Locations: Fort Lauderdale, Boca Raton, Delray Beach
The Florida favorite offers $6 margaritas and shots, $4 Mexican draft beers, $16 pitchers, and half off tequila bottles. Diners have their choice of more than 300 tequila varieties as well as Rocco's famous homemade Margarita sour mix.
Verde
Location: 103 Biscayne Blvd, Miami, at the Perez Art Museum Miami
Nothing complements tequila like the breeze from Biscayne Bay. Try the Verde Spicy Margarita ($14), a mix of ancho reyes, verde poblano liqueur, lime, and agave.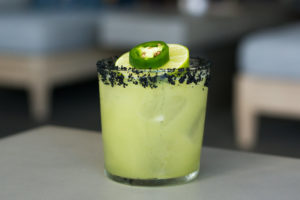 No. 3 Social
Location: 50 NW 24th St., Miami
Take in the scene at Wynwood's first rooftop bar, offering its Norman's Revenge cocktail at a happy hour price of $8 all day long. It includes Don Julio Blanco, agave nectar, lime, jalapeno and black salt.
El Camino
Location: 15 NE 2nd Ave., Delray Beach; 817 E Las Olas Blvd., Fort Lauderdale
Three exciting drinks await at both El Camino locations: El Camino Spicy Avocado with Blanco Tequila, Combier, avocado, jalapeño and fresh lime ($12); Watermelon-Jalapeno with Blanco Tequila, watermelon juice, jalapeño and smoked sea salt ($12); and the Classic Margarita with Blanco Tequila, agave, lime and house lime bitters ($9.50; featured image above).
TacoCraft
Locations: Fort Lauderdale, South Miami, Lauderdale by the Sea
Stop in anytime for $5 margarita specials, including unique concoctions such as the Strawberry Basil Margarita, Jalapeno Cucumber Margarita. or Citrus Chili Margarita.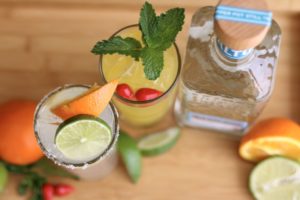 Shooters Waterfront
Location: 3033 NE 32 Ave., Fort Lauderdale Spicy-Sweet Tequila cocktail ($12), a mixture of Altos Olmeca, mango puree, lime juice and Hellfire bitters.