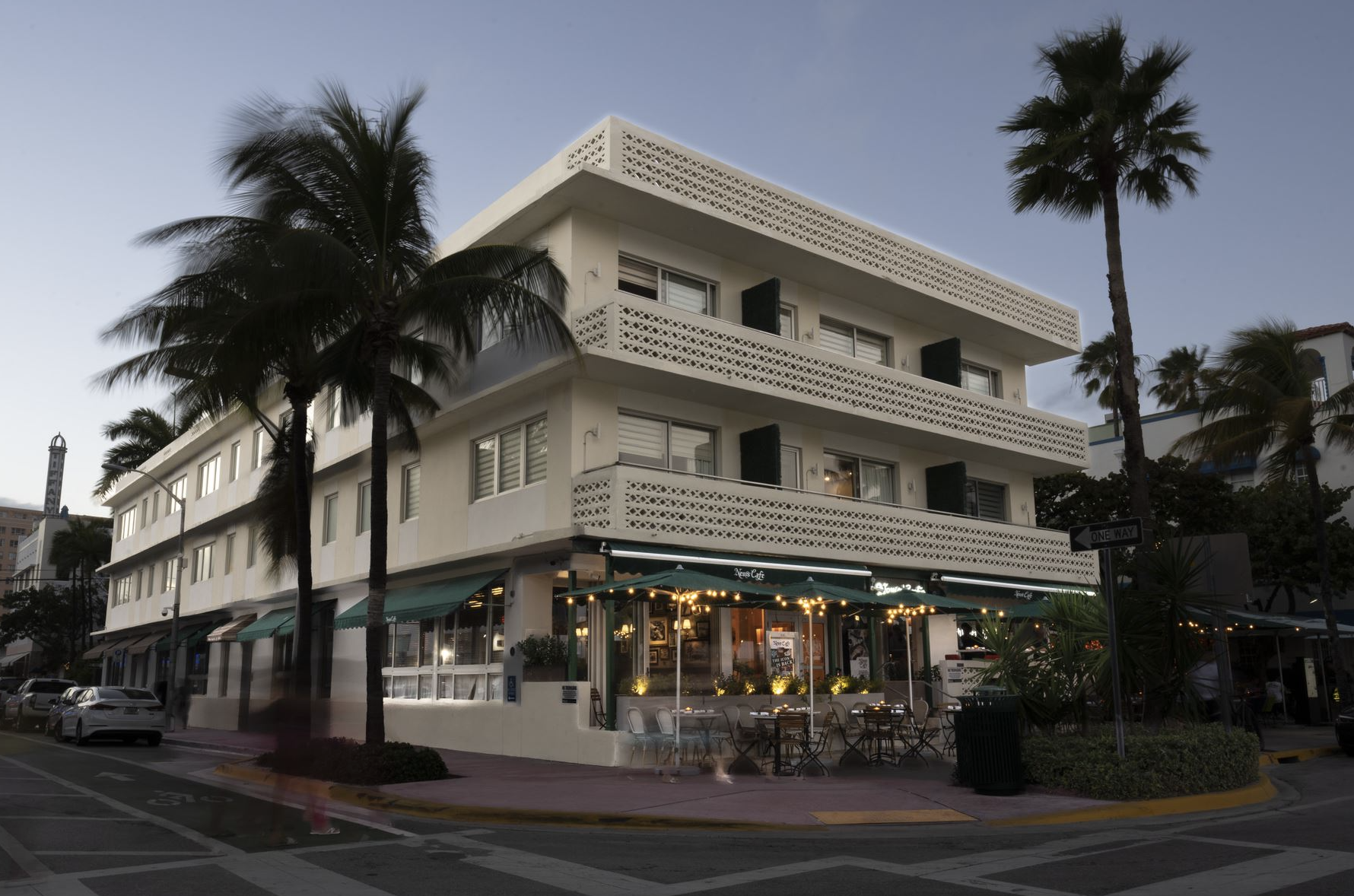 News Cafe in South Beach Reopens
The venue was Gianni Versace's favorite local spot
News Café recently reopened at its original location on the ground floor of The Tony Hotel at 804 Ocean Dr. in Miami Beach. The famed restaurant, bar, and newsstand helped reignite South Beach's resurgence in the 1980s. The reinvented concept will feature a Mediterranean-American-inspired menu and re-creations of their classic dishes.
The cafe debuted in 1988 by renowned restaurateur Mark Soyka as one of the only restaurants in Ocean Drive's Art Deco district, a neglected area at the time. The 350-seat restaurant quickly became a go-to destination for locals and tourists, including Gianni Versace, who frequented the restaurant daily for breakfast and newspaper.
"The News Café was essential to South Beach," Jamil Dib says, Founder and Co-Owner of Vida & Estilo Restaurant Group, which operates the new concept. "If you visited without going to News Café, you didn't experience the real South Beach. We have the honor of restoring the restaurant and therefore a responsibility to its legacy, which we are confident the new concept pays homage to."
The new menu will showcase the beloved classics alongside new dishes conceived by Chef Henry Hané, Founder of Brickell's popular B Bistro. Open all day, News Café will serve breakfast, lunch, and dinner inspired by Mediterranean and American cuisine. Its ingredients will be sourced from local purveyors and artisans well-known for their craft, including fresh pastries, honey, and vegetables.
"As a local, I remember eating at News Café with my family every Friday," Chef Henry Hané says. "I know I'm not the only one who has felt its absence since it closed, so I'm humbled to support its renaissance."
Next door to the News Café, Vida & Estilo Restaurant Group just opened its third Oh! Mexico location, serving Mexican dishes made with fresh ingredients and house-made tortillas.