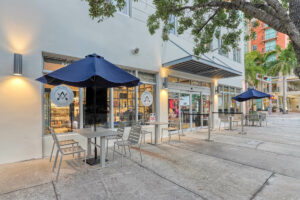 To ensure the entire community can enjoy the launch of Mama Bella Gourmet Market & Café, the eatery is celebrating its grand opening with three days of deals. The specials last from 10 a.m. to 4 p.m. daily from Friday, Oct. 1 through Oct. 3 at 518 S. Dixie Highway in West Palm Beach.
The grand opening weekend will feature tastings and samples from Mama Bella's gourmet menu and wine selections, as well as 20% discounts on all non-perishable items (excluding alcohol). There will also be drawings for $25 Mama Bella gift cards and more offerings.
"We wanted to bring something new and uniquely European to West Palm Beach," says Vladimir Fulman, owner of Mama Bella. "Like our city's diverse neighborhoods, we want to celebrate ethnic diversity in every bite at Mama Bella."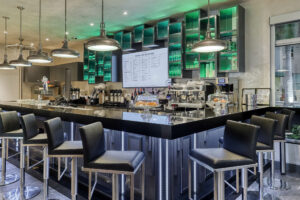 Mama Bella consists of a 75-seat, 3,750-square foot culinary emporium providing a curated collection of the world's most refined gourmet foods, spices and imported artisanal cuisine and ingredients. Mama Bella, named after Fulman's mother, features a contemporary café and bar, a European-inspired gourmet market and deli, international wines from Italy, France, Greece, Israel and Lithuania, specialty stone pizza and an alfresco patio. 
Its full-service, European-inspired market features a counter-service menu emphasizing global cuisine, including Italian, Russian and coastal Mediterranean offerings. Menu stables include chicken croquettes, beef and mint cabbage rolls, veal-and-beef meatballs, cured meats and salumi, artisan cheeses, seafood, chicken, and salad soup options, homemade pasta, and desserts. Dine-in and carryout options are available.