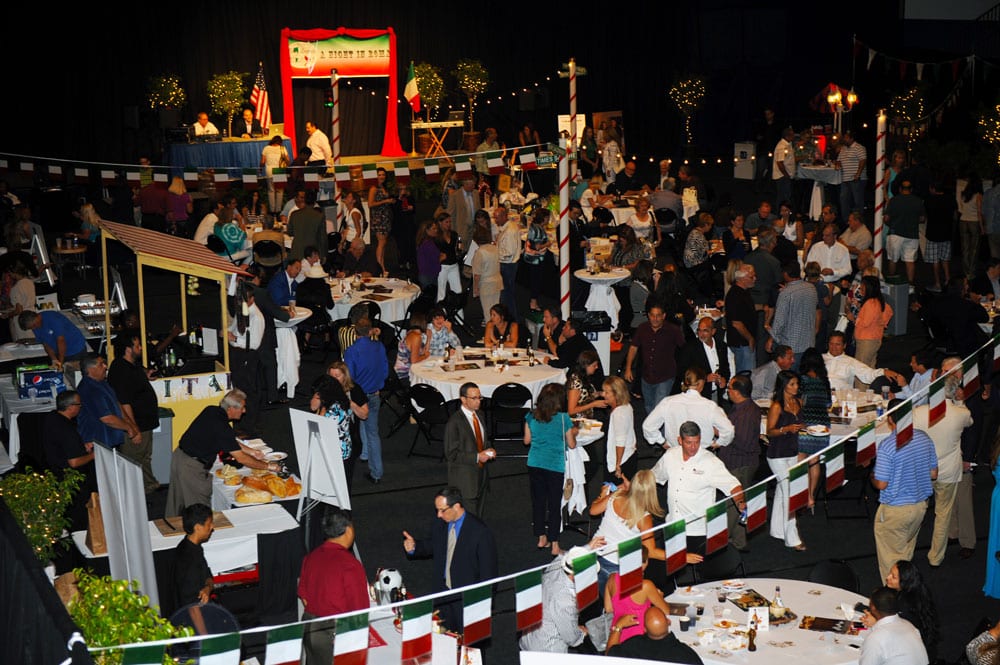 A Night in Roma
THE EVENT
This is an indoor Italian Festival. NSU is creating its own Mulberry Street, New York City's famous street in Little Italy. The school will line its arena with tables of delicious Italian food from Anthony's Runway 84 and Anthony's Coal Fired Pizza.
Also savor assorted Italian desserts from Mimi's Ravioli, fresh breads from Cusano's, gourmet espresso and cappuccinos from Café Ala Carte, as well as a selection of Italian beer and wines donated by Premier Beverage and Total Beverage Solutions-Birra Moretti.
While that's a lot of food, you can work up your appetite by bocce ball – inside a decorated section of the arena that resembles a neighborhood park. And you can dance off the calories to live music featuring the Studio 54 Band. And you can win raffle baskets and high-end auction items.
THE SPONSORS
The event is sponsored by Ultimate Software, the Huizenga Family Foundation, Auto Nation, Phil Smith Automotive, Anthony's Coal Fired Pizza, Rick Case Automotive, Consolidated Credit, Brunetti Foundation, Cleveland Clinic, Publix, Levinson's Jewelers and the Florida Panthers.
The night was created and produced by Cheryl DeLeonardis of Ocean 2 Ocean Productions in conjunction with the NSU Athletic Department.
THE CAUSE
The Tony Segreto Athletics Scholarship Fund is named after the longtime South Florida TV broadcaster – who got his start as a sports reporter and worked his way up to one of the most recognized anchors in the market. Segreto spent more than 40 years on the air, up till his retirement from WTVJ Channel 6 in January 2009. But he's remained active in the community.
"Tony is great supporter and ambassador of our athletic program and our university," says NSU Director of Athletics Michael Mominey. "His commitment and dedication to our department, our student-athletes and our community is unmatched and we are fortunate to have him as part of our Shark family."
Adds Segreto himself:
"We are honored to be able to bring friends together for a wonderful night of food and fellowship and at the same time raise money to help a deserving student-athlete with their education. An education is one of the greatest gifts we can give, and to be able to do this with the help of so many incredible supporters is truly gratifying, we could not do this without them."
TICKETS
Individual tickets cost $100, which includes all food, beverages, and entertainment. Sponsorship opportunities are still available. For more information or to purchase tickets, call (954) 922-7013 or email [email protected]
June 10
Nova Southeastern University Arena
3301 College Avenue, Fort Lauderdale
(954) 922-7013