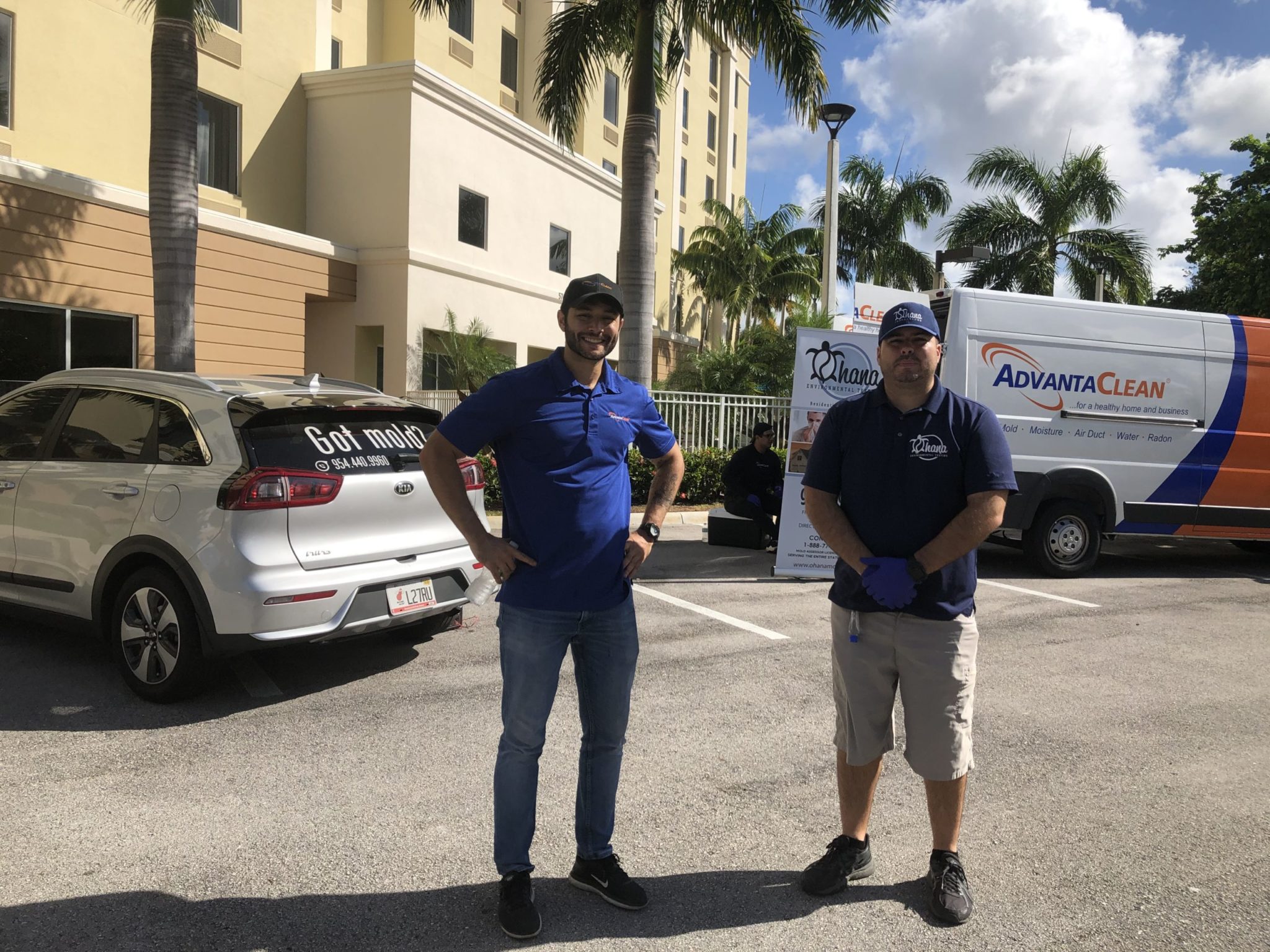 All in the Family at Ohana Inspections
The owner of Ohana Inspections in Coral Springs lends the community a helping hand
Coral Springs resident Oscar Lora believes in serving those who serve us. At his home inspection business, Ohana Inspections, he offers discounts to first responders and military personnel.
So when the coronavirus pandemic put first responders in the spotlight, he came up with an idea to help them. With reduced business, cleaning chemicals his company uses for mold remediation were sitting in his office. He called his friend Fernando Graziano, owner of an AdvantaClean franchise in Boca Raton, to see how they could give back to them. They came up with the idea to sanitize vehicles for first responders.
Lora likens helping first responders to well-known flight safety advice.
"Put your mask on first so you can help yourself and then help other people. If you don't help yourself, then you can't help anybody else," says Lora, who joined the Navy in 2013 and is currently in the Reserves. "If we're not taking care of those people that are helping us, this is never going to go away. If the doctors and the first responders are getting sick, then who's going to take care of us and who's going to make this whole thing get better faster?"
Lora reached out to areas who would be willing to host them but reached dead ends. When he reached out to Facebook friends to see if they could help, Kyra Poulus, complex director of sales at Hampton Inn & Suites in Coconut Creek, saw the post and told Lora that he and Graziano could use the hotel.
In late March, Lora and Graziano combined their equipment and manpower to offer the free vehicle disinfecting for about seven health care workers and first responders. They used a fogger that turns liquid into mist without leaving a residue to clean hard-to-reach areas. They also wiped down all the touchable surfaces with a liquid cleaning solution, using chemicals suggested by the Centers for Disease Control to kill the coronavirus and approved by the Environmental Protection Agency.
Lora and Graziano are hoping to offer the free disinfection at the hotel weekly starting April 11 and even more frequently if needed, for as long as the crisis lasts. Besides first responders and healthcare workers, he and Graziano are also welcoming those who work in food delivery and other essential businesses.
"I don't see why I would be indoors, seeing people suffering or working hard, and just sit at home. Being part of the military, we're out there when people are not," Lora says, noting that the name of his business reflects how he treats customers and the community ("ohana" is Hawaiian for "family"). "… I've always felt that if you're out there helping everybody else, let us help you. Let us treat you like family."
Pictured above: Fernando Graziano and Oscar Lora at Hampton Inn & Suites
Courtesy of Kyra Poulos