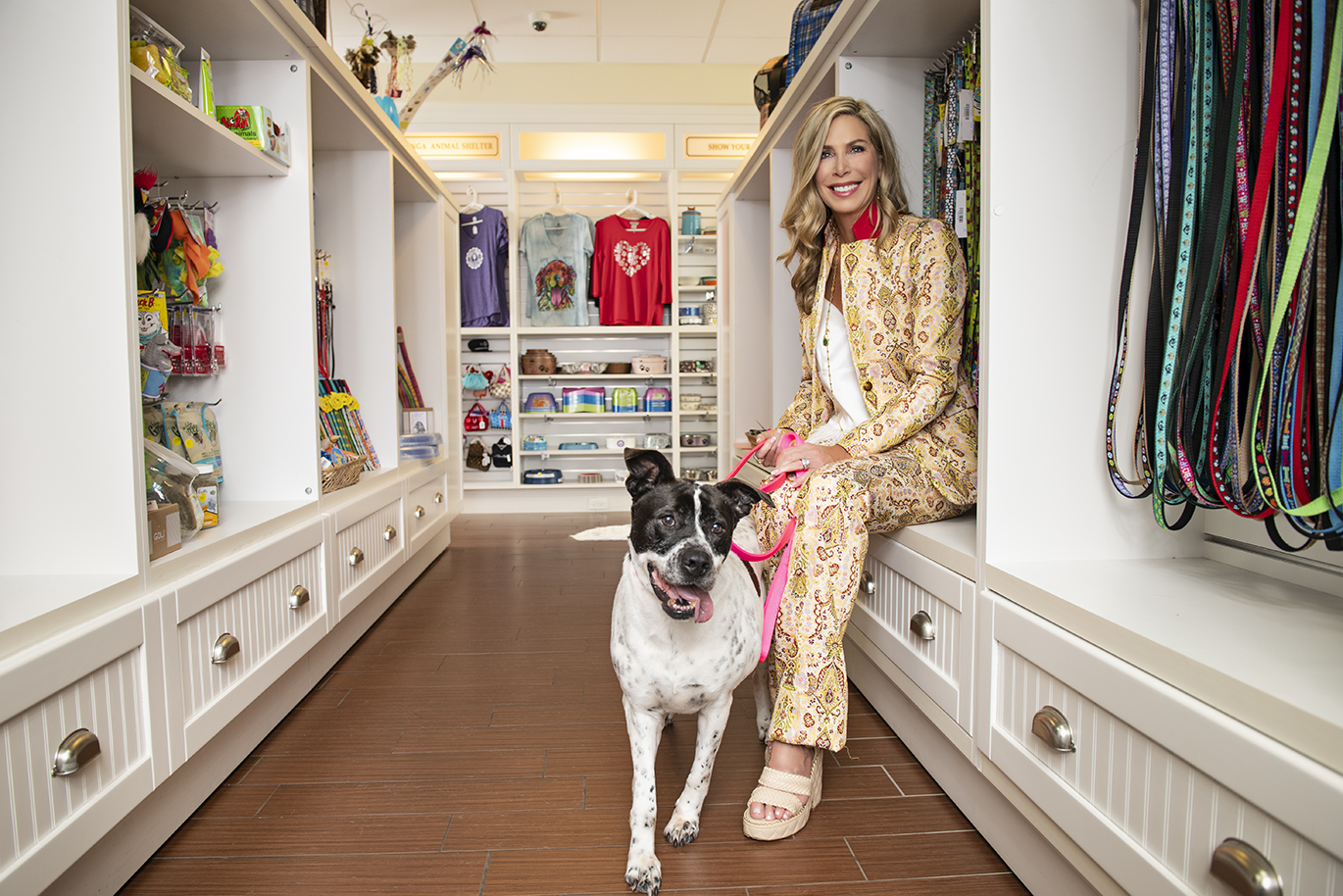 Humane Society of Broward County celebrates 75 years
Every rescue dog has its day at the Humane Society of Broward County, which celebrates 75 years of advocating for furry friends—like the pooches posing with the co-chairs of an upcoming gala benefiting the nonprofit
PAWS & Havana Nights
As current president of the fundraising affiliate for the Humane Society of Broward County, Julie Strauch understands as well as anyone that the 212 members of PAWS (Pets Are Worth Saving), including 57 board members, aren't just there to socialize.
"When I say I have a working board, I'm not kidding," says Strauch, one of the founding members of PAWS and in her second year as president. "That little band of warriors raised more than $530,000 last year. We all love our animals, and we love this shelter."
Since debuting in 1997, PAWS has gone above and beyond to promote the Humane Society, hosting several fundraising events throughout the year that benefit the organization—none more anticipated than the upcoming annual gala. Set for March 30 at Pier Sixty-Six Hotel & Marina in Fort Lauderdale, this year's gala is themed Havana Nights. Tickets are $250 a person and include dinner, dancing, and silent and live auctions.
Strauch expects the event, co-chaired by Dawn Dellapina and Sheryl Maher, will draw some 300 people—and, hopefully, raise more than $150,000. For more information, visit PAWSBroward.com.
Featured photo above: Sheryl with Julie, an affectionate, playful 7-year-old who loves attention
About Sheryl Maher
The Fort Lauderdale resident retired three years ago after serving as chief marketing officer for the largest distributor of pet products in the nation—Phillips Pet Food & Supplies (her husband, Blaine Phillips, was CEO of the Pennsylvania-based company for 35 years). The past two years, Maher has been co-chair of the annual PAWS gala. "The women involved in PAWS are all highly motivated to do a wonderful job, and they're thoughtful about their fundraising," she says. "There's something for everyone—walks, shopping sprees, luncheons. Even the gala isn't a stuffy, long-dress event. This time, with Havana Nights, you'll see a little cha-cha, a little fun, and lots of money raised."
Credits
Photographer: James Woodley
Location: the Humane Society of Broward County
Model: Sheryl Maher, co-chair of the PAWS Havana Nights gala
Creative direction: Melanie Geronemus Smit
Copy: Kevin Kaminski
Art direction: Evelyn Suarez