Multimedia artist Sibel Kocabasi is sitting in the living room of her Lake Worth home and studio; over a gracious setting of hors d'oeuvres, Turkish coffee and rosé, she shares her commitment to human rights. Born and raised in Turkey, she has a deeper understanding of the Syrian refugee crisis. Turkey has about 3.6 million registered refugees, more than any other country.
One account, in particular, shocked her into making things.
In early 2016, media organizations in Turkey, the U.S. and Britain were reporting that a Turkish company was trying to make a quick buck from refugees needing life vests for voyages to Europe. Filled with sponge, the company's fake vests led to drownings in the Aegean Sea.
"People fleeing Syria through Turkey sank and died. Can you imagine?" Kocabasi says. "When I read the news, I sat stunned in front of the computer."
The result of her outrage is "Refugee Creases," a series of multimedia works whose title is a play on the word "crises." Abstract faces of lifeless women with black hijabs are surrounded by creased gold-colored emergency blankets that look "broken and deformed," she says. For an installation in FATVillage, she made a lifesize figure covered in life vests that hangs from the ceiling; then she filmed it waving hauntingly in the breeze.
Her Turkish roots also inform her feminist works. Growing up Muslim, she was accustomed to seeing women in burkas and hijabs, although she never wore the coverings herself. While it was male religious leaders who made the rules, Kocabasi believes women, too, are complicit. "I saw women in the streets of Istanbul totally covered up with a burka and holding placards, wailing that the burka is freedom for women," she says.
"Freedom from what? Men?"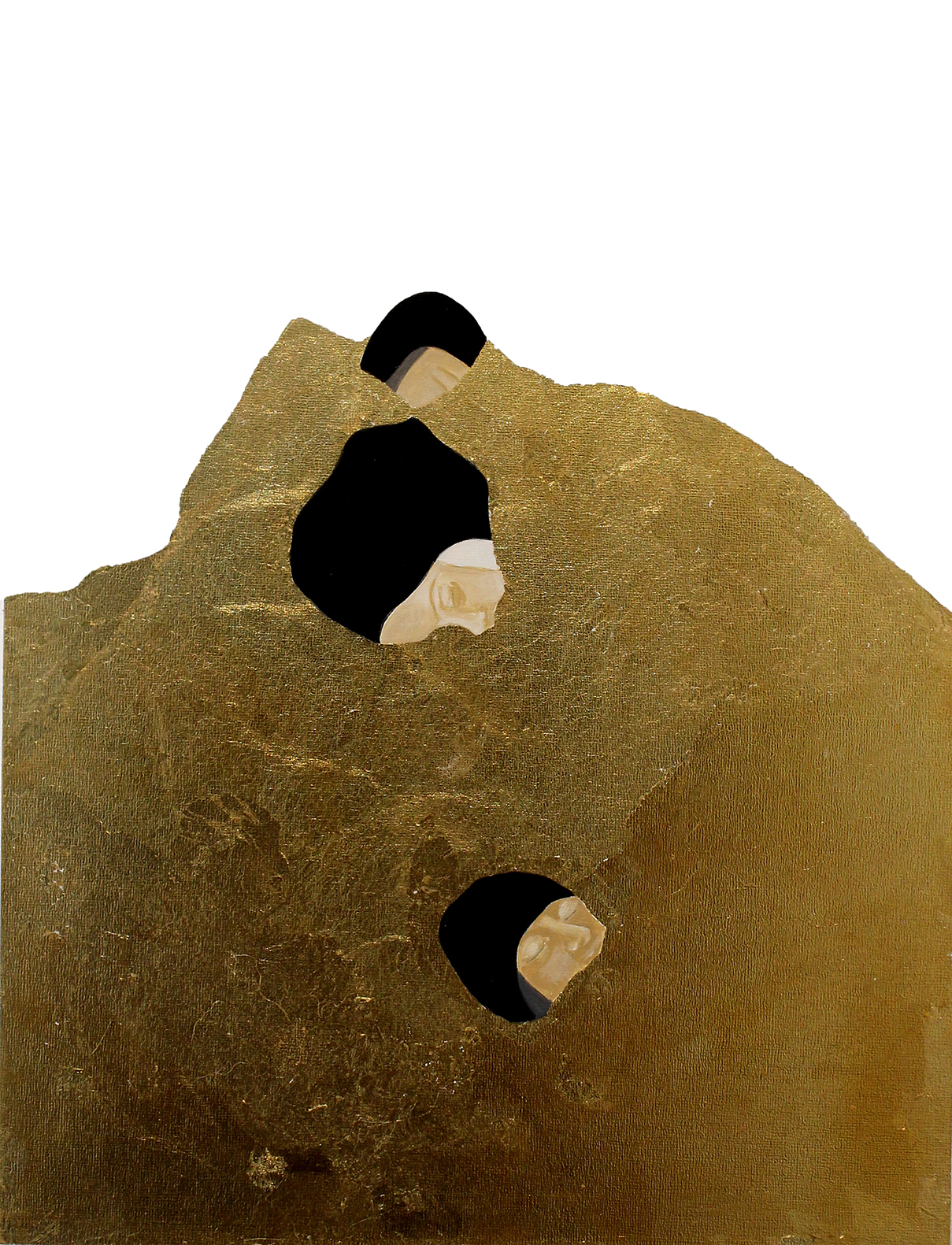 In response, she created several photographic series such as "And God Created Woman with Hair" and "The Stockholm Syndrome," in which her friend dances on a local street fully covered. In "Buy a Field Flat, Buy a Virgin," a young woman with long dark hair lies on the sand, trying to keep herself safe in the fetal position. Only a few tresses peep out from a heavy black garment covering her head and face; she is naked but for a white pair of underwear.
"We are created with hair. It's part of our body. It's on our head," she says, choosing not to single out Islam for body-shaming women. She notes that Jewish Orthodox women wear wigs and Catholic nuns must wear veils. "It's just hair. How can it be a sin and people believe it is a sin?"
She is steadily emerging from themes related to her homeland, finding them too personal. In her desire to move on, Kocabasi began exploring projects related to the environment—climate change, sea-level rise and pollution.
"Plasticberg" [pictured above] has had its home for two years in Lake Mangovia, adjacent to The Whitespace Collection in West Palm Beach. It's the result of a neighborhood collaboration; over the course of a few months, Kocabasi amassed about 300 empty gallon containers of water. Tying them together with fishing line, she made a 10 foot by 6 foot transparent mountain. With a light source at night, it becomes a visual interpretation of the moon whose rays glisten on the dark water.
Just as the fishing lines connect the jugs, so does this work unite all her themes.
"If a disaster happens, you're not going to think that the person is black or white or blue or green, or that this is female, or whether hair is showing or not," Kocabasi says. "That will all disappear in the survival mode. And we will hold each other. I think that's where we might increase the compassion in the world."
Visit sibelkocabasi.com for more of Kocabasi's work.