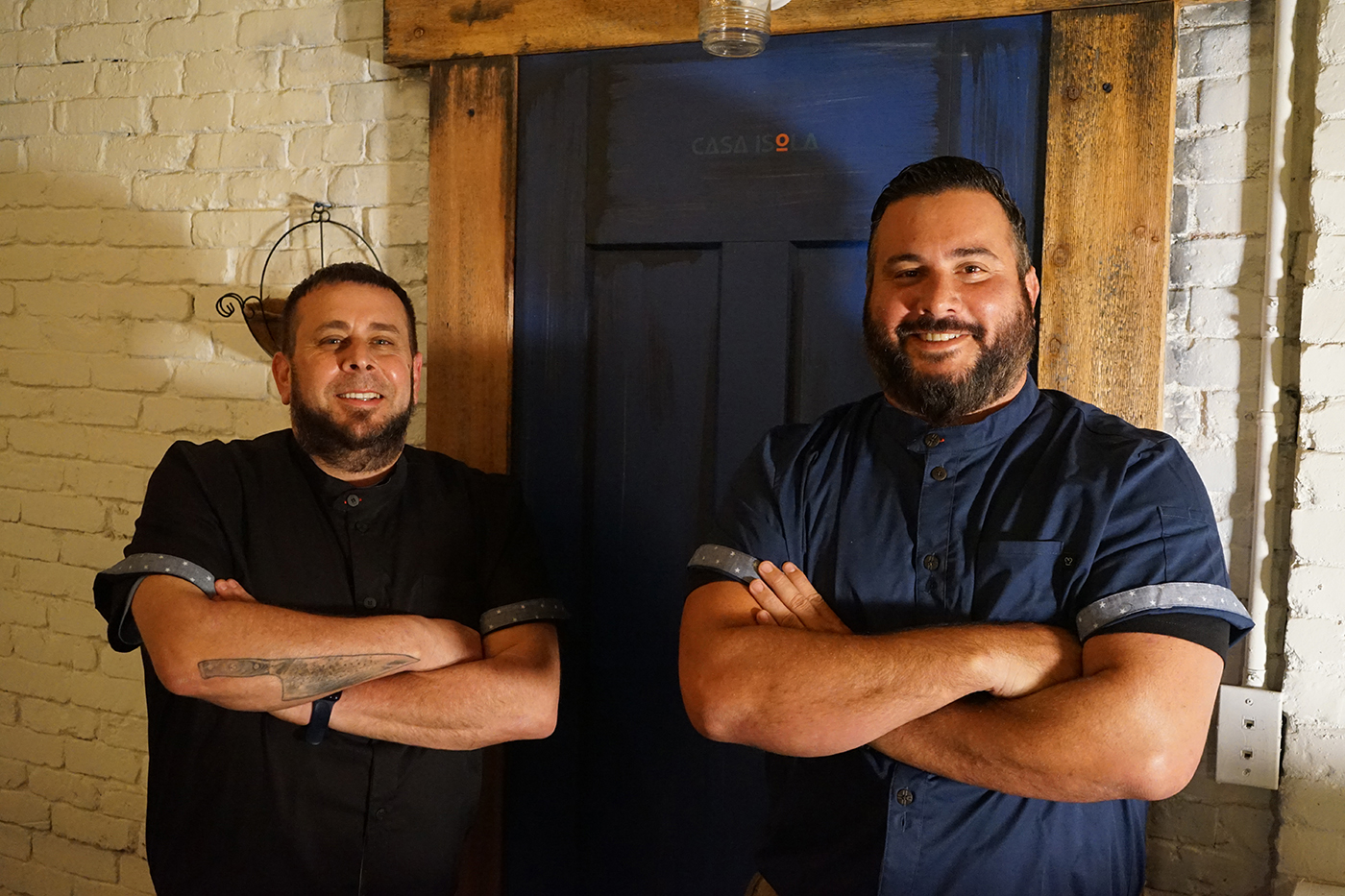 South Florida Foodie News
Sunset Harbour welcomes an award-winning restaurateur, plus other culinary headlines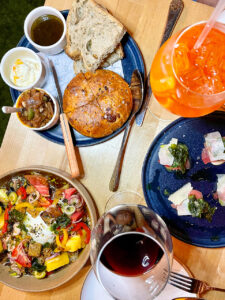 Jose Does Brunch: When a five-time James Beard Foundation Award nominee decides to collaborate on a Sunday brunch with his head chef, you have to believe you're in for something special. Such is the case at Casa Isola, Jose Mendin's fifth South Florida concept. The Sunset Harbour spot, with Brooklyn-born Santo Agnello (above left, standing next to Mendin) running the kitchen, takes an inventive, scratch-made approach to authentic Italian cuisine.
The highly anticipated brunch (noon to 3 p.m.) is no exception. It's a mix of offerings off the main menu—like the burrata panzanella antipasti (with Florida tomatoes, roasted peppers, olives agrodolce, and rustic bread)—as well as original creations for the Sunday menu. Among the treats: Raviolo a la carbonara, with organic hen yolk and crispy pancetta; and canoli french toast, with ricotta sweet cream and pistachios.
Visit casaisolamiami.com to see the brunch, dinner and cocktail menus.
Towering Achievement: The recent reopening of Lure Fishbar at Loews Miami Beach Hotel following a pandemic-related pause was music to the ears of seafood lovers. But Lure has added to the occasion with more than just updated menu items from new executive chef James Kelly (think caviar service, hamachi ponzu crispy rice, and squid-ink tagliatelle, among other updates). The restaurant's Cheers to the Sea promotion turns the spotlight on the signature Plateau Royale shellfish tower—featuring Alaskan king crab, tuna tartare, a half-pound of lobster, eight oysters, six shrimp and much more. For $199, diners can feast on the tower, and also enjoy a bottle of Veuve Clicquot Champagne. The seafood tower, alone, typically runs around $175. Check out the South Beach link at lurefishbar.com for the full menu.
The Tradition Continues: The Old World traditions first introduced to diners in Palm Beach County nearly 50 years ago is having a modern-day moment. Lynora's, the popular Italian concept originally launched by the Abbenante family in the mid-1970s, is planning two new locations. A restaurant in Boca Raton's Uptown Plaza will debut this summer; a Lynora's at Fort Lauderdale's Riverwalk is slated for fall or winter. Expect the same homemade dishes and specials that have established the restaurant as a favorite in PBC, including linguine alle vongole (with garlic/oil or marinara sauces) and "Meatball Mondays" ($2 meatballs and $5 martinis).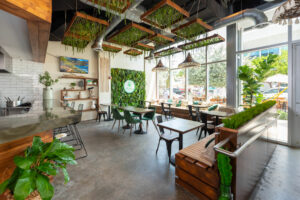 Here's to Your Health: Sunset Harbour on South Beach recently welcomed a new health-conscious concept to its foodie community. Avo Miami, the 60-seat fast-casual space designed with living walls and hanging foliage, boasts fresh modern Mediterranean cuisine with an emphasis on avocado. Entrepreneur Dilo Murad called on chef Yaniv Cohen, the self-described "Spice Detective," to curate a menu that features lunch and dinner offerings such as salmon toast (with avocado, ricotta cheese, smoked salmon); fettuccini pasta (with creamy avocado basil sauce); and thyme-grilled branzino (with quinoa tabbouleh). Visit avo-miami.com for the full menu.