Toss the turkey and ban the ham. The South Florida culinary landscape is too broad to stick to the staples during the holidays. With the wide variety of restaurants and renowned chefs in South Florida, you have plenty of opportunities to indulge in out-of-the-box dishes and take a break from the parade of standard holiday fare. Here are just a few dishes (as well as a dessert and cocktail) from restaurants throughout Broward and Palm Beach counties.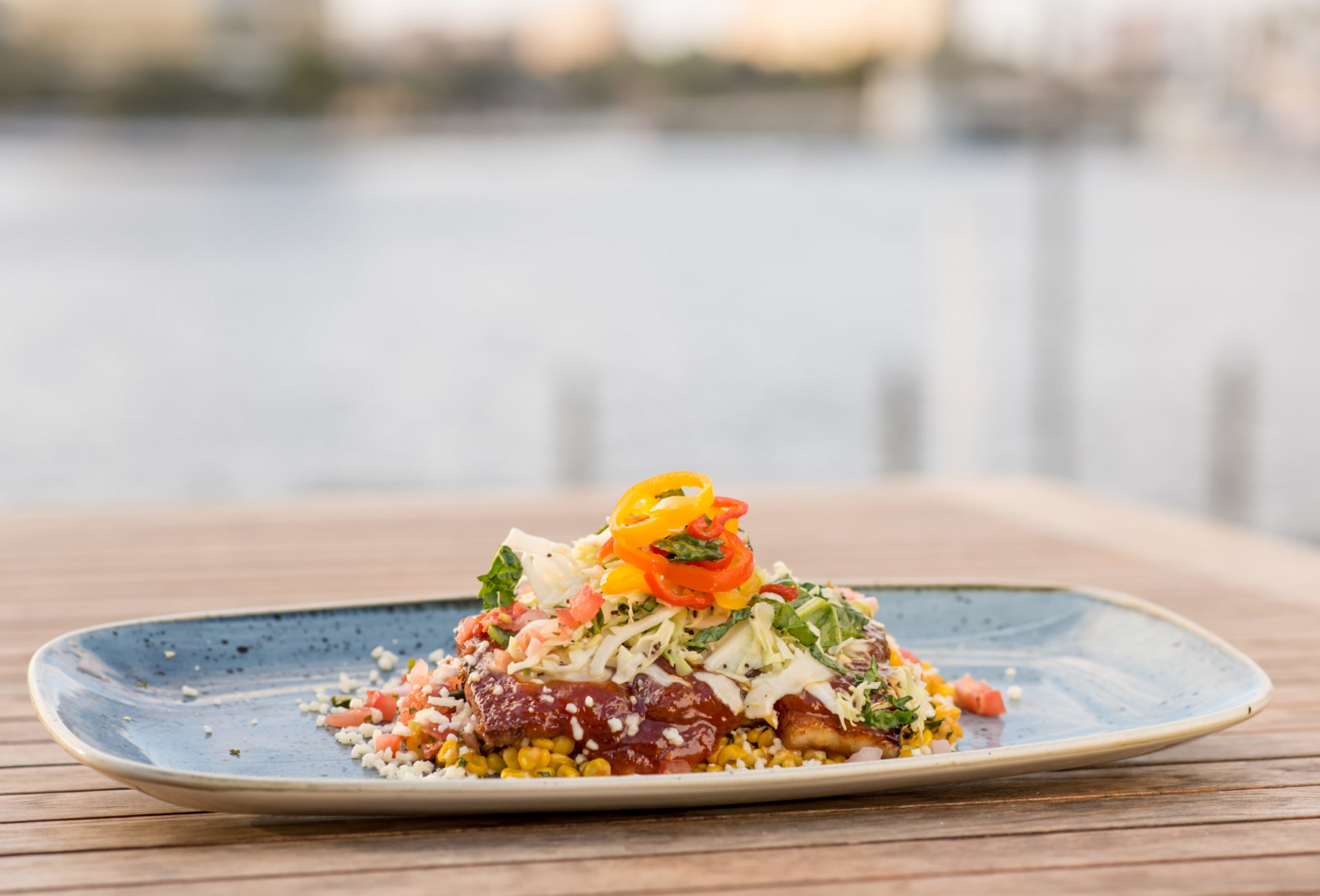 American Social
Location: 721 E. Las Olas Blvd., Fort Lauderdale
Contact: americansocialbar.com
Try this: Guava barbecue pork belly. Roast pork and Christmas go together like Santa and his sleigh. This offering of Kurobuta pork belly kicks up the tradition a notch with spicy mayo, queso fresco, chayote slaw, Mexican street corn, cilantro and guava barbecue sauce.

Blue Moon Fish Company pictured above
Location: 4405 W. Tradewinds Ave., Lauderdale-by-the-Sea
Contact: bluemoonfishco.com
Try this: Grilled octopus. For 20 years, this restaurant has blended Louisiana recipes and Florida's seafood for fresh meals on the Intracoastal. It doesn't get much fresher than the octopus dish, with marble potatoes, heirloom tomatoes and artichokes drizzled with black garlic vinaigrette.
Cooper's Hawk Winery & Restaurant
Locations: 4473 Lyons Road, Coconut Creek; 2568 E. Sunrise Blvd., Fort Lauderdale; 10310 Pines Blvd., Pembroke Pines
Contact: chwinery.com
Try this: Surf and turf filet medallions and parmesan-crusted lobster tail. Ask about the chef's recommendation at any of the South Florida locations with two 3-ounce medallions topped with horseradish and parmesan crusts, and paired with lobster tail with garlic butter, herbs and parmesan. After dinner, ask about taking home some wine, in a festive bottle, from the CH label.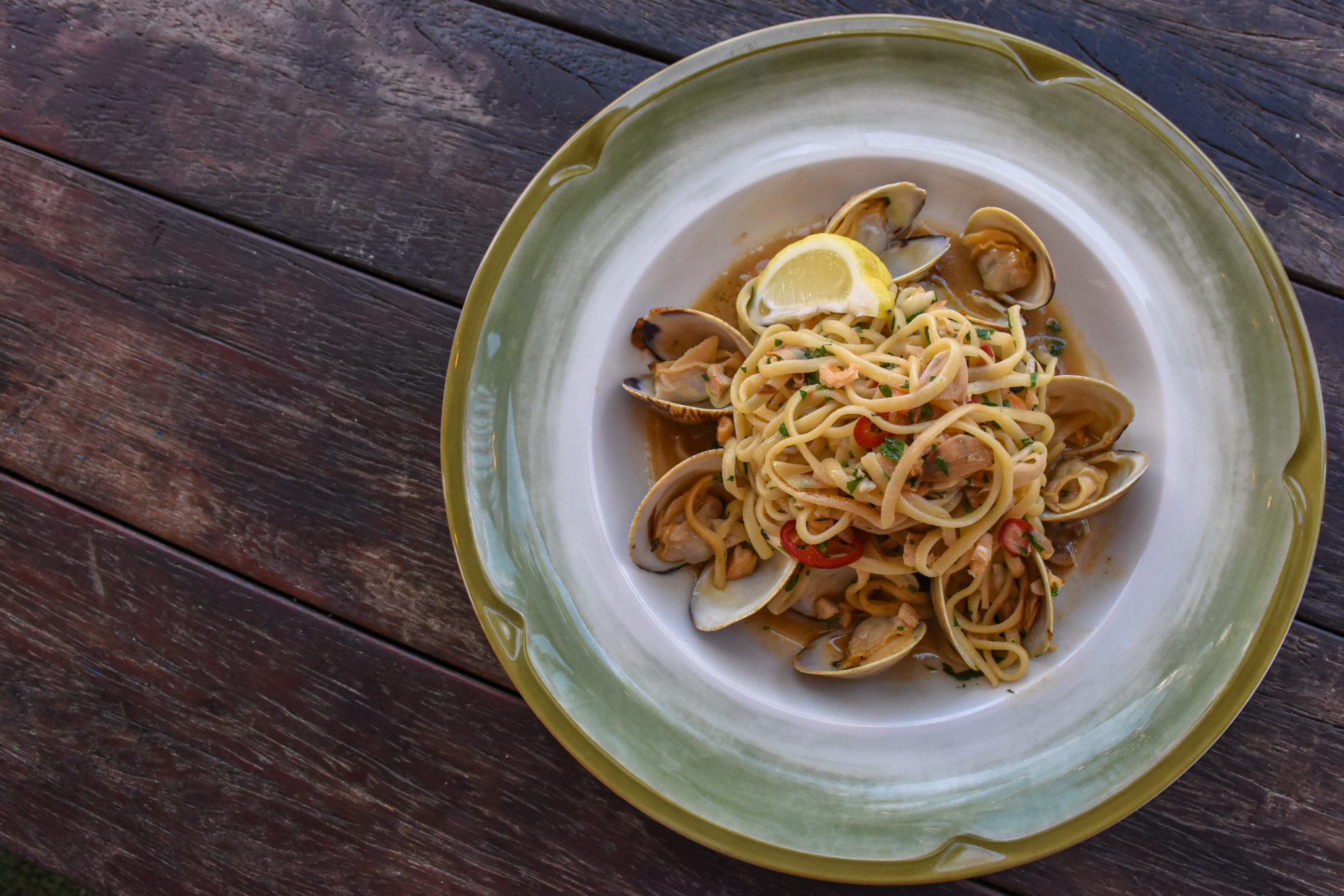 Elisabetta's Ristorante
Location: 32 E. Atlantic Ave., Delray Beach
Contact: elisabettas.com
Try this: Linguine con vongole. At the newest venture
from Big Time Restaurant Group, Lisabet Summa brings southern Italy to her kitchen, including this dish with fresh clams and white wine.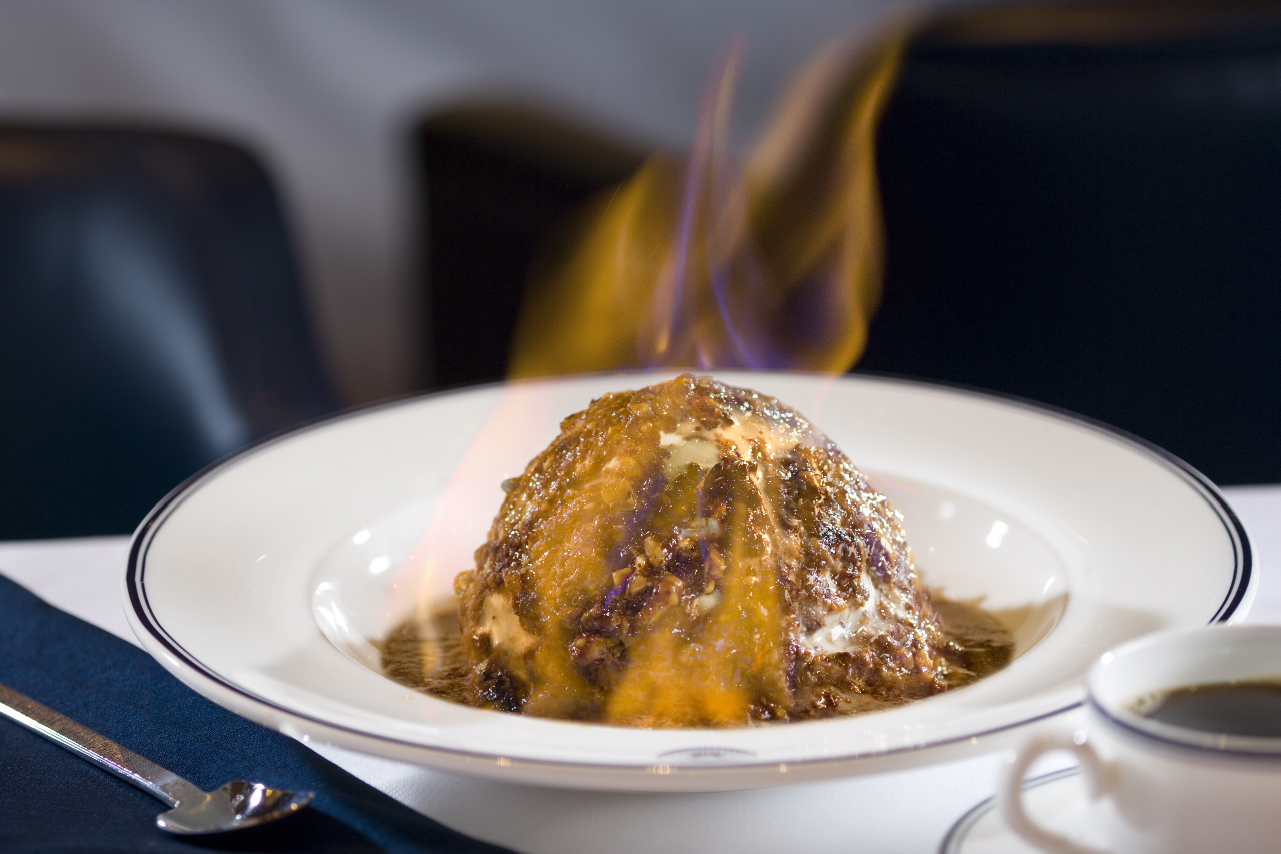 DESSERT ALERT: NYY Steak
Location: 5550 NW 40th St., Coconut Creek
Contact: 954.935.6699; casinococo.com
Try this: 151 Volcano. Seminole Casino Coconut Creek's renowned steakhouse takes desserts seriously, too. A scoop of vanilla bean ice cream and Heath Bar Crunch come together in an explosion of flavor when they're set on fire (thanks to a liberal pouring of 151 rum) before slicing and serving.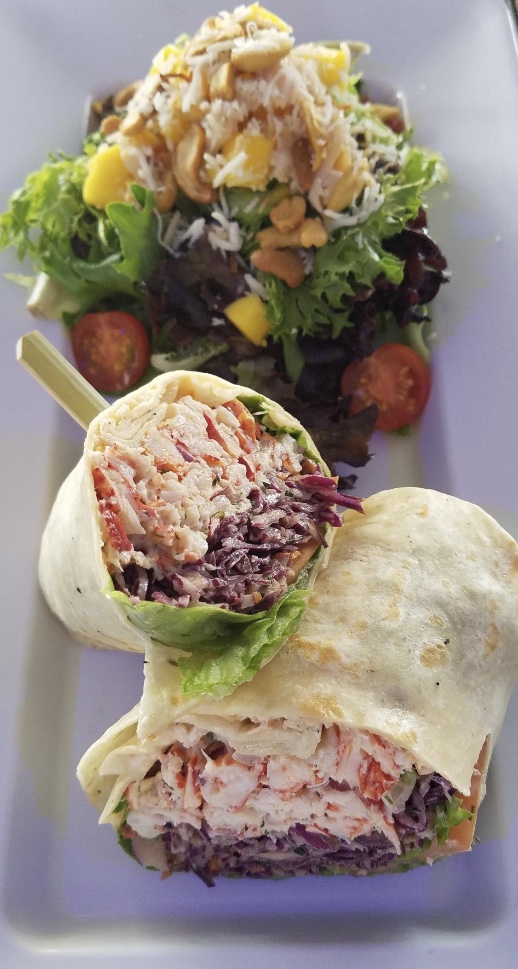 Pelican Landing
Location: Pier Sixty-Six Marina, 2301 SE 17th St.,
Fort Lauderdale
Contact: pelican-landing.com
Try this: Lobster wrap. This dockside restaurant with a
casual vibe is a perfect spot to catch a holiday sunset. Indulge in a little late-afternoon treat while you're unwinding with this seafood wrap filled with lemon dill lobster salad, lettuce, tomato and red cabbage slaw wrapped in a garlic tortilla.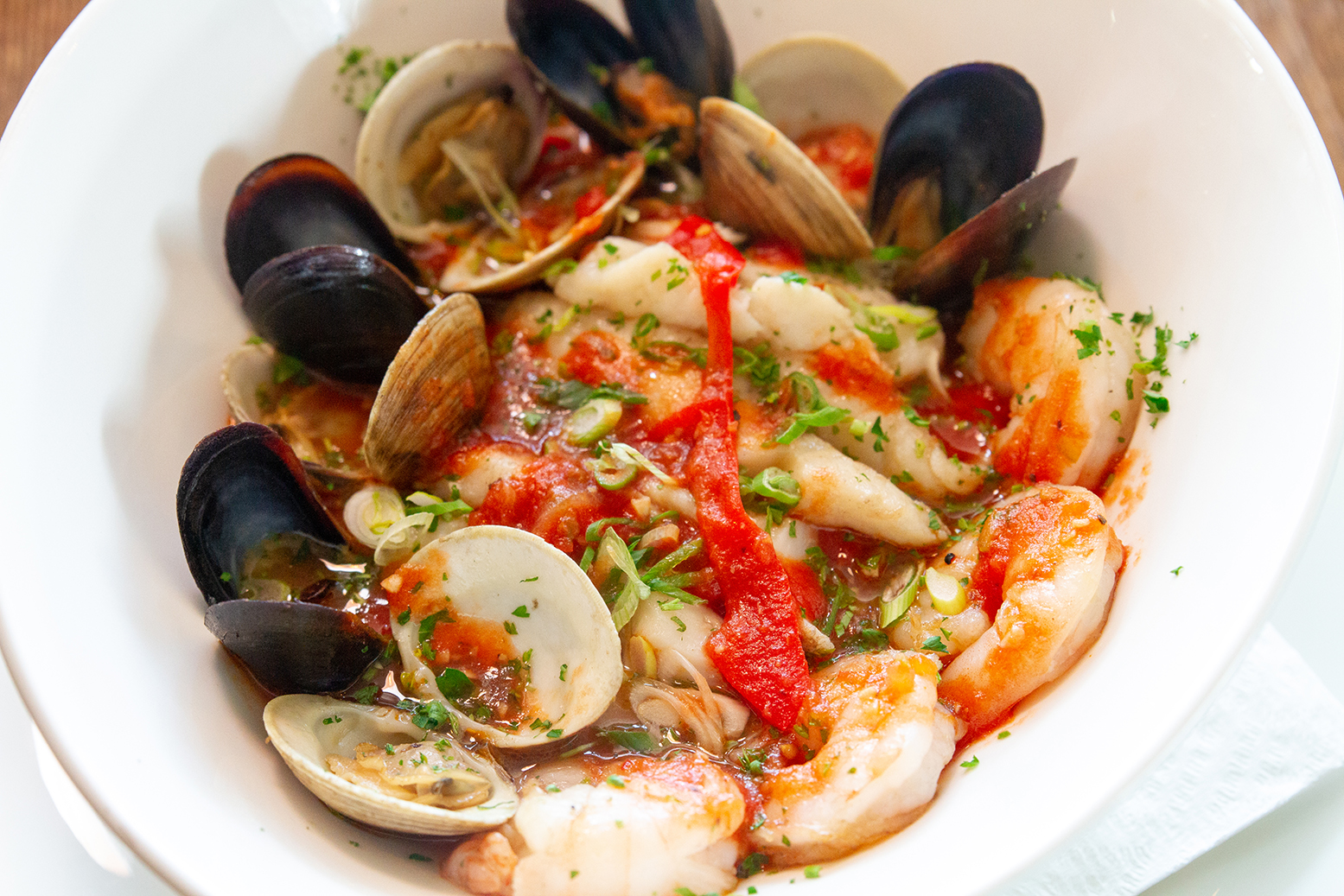 Pirate Republic Seafood Restaurant
Locations: 400 SW Third Ave., Fort Lauderdale
Contact: piraterepublicseafood.com
Try this: Seafood moqueca. If you want some adventure this holiday season, there's no better place than the locations of this pirate-inspired restaurant, offering the tatstes of Europe, the Caribbean and Brazil. A standout is the moqueca, a Brazilian favorite, with a medley of shrimp, calamari, clams, mussels and fish with coconut milk, palm oil and sweet bell peppers.

Sorrisi
Location: 5550 NW 40th St., Coconut Creek
Contact: 954.585.5379; casinococo.com
Try this: Feast of the Seven Fishes. The Italian restaurant takes the traditional Christmas Eve feast to a new level with seven mouthwatering seafood courses, including calamari with smelts, zucchini chips and basil aioli and snapper puttanesca with olives, macerated anchovies and roasted fennel. (Served Christmas Eve at 8 p.m.; $80 per person)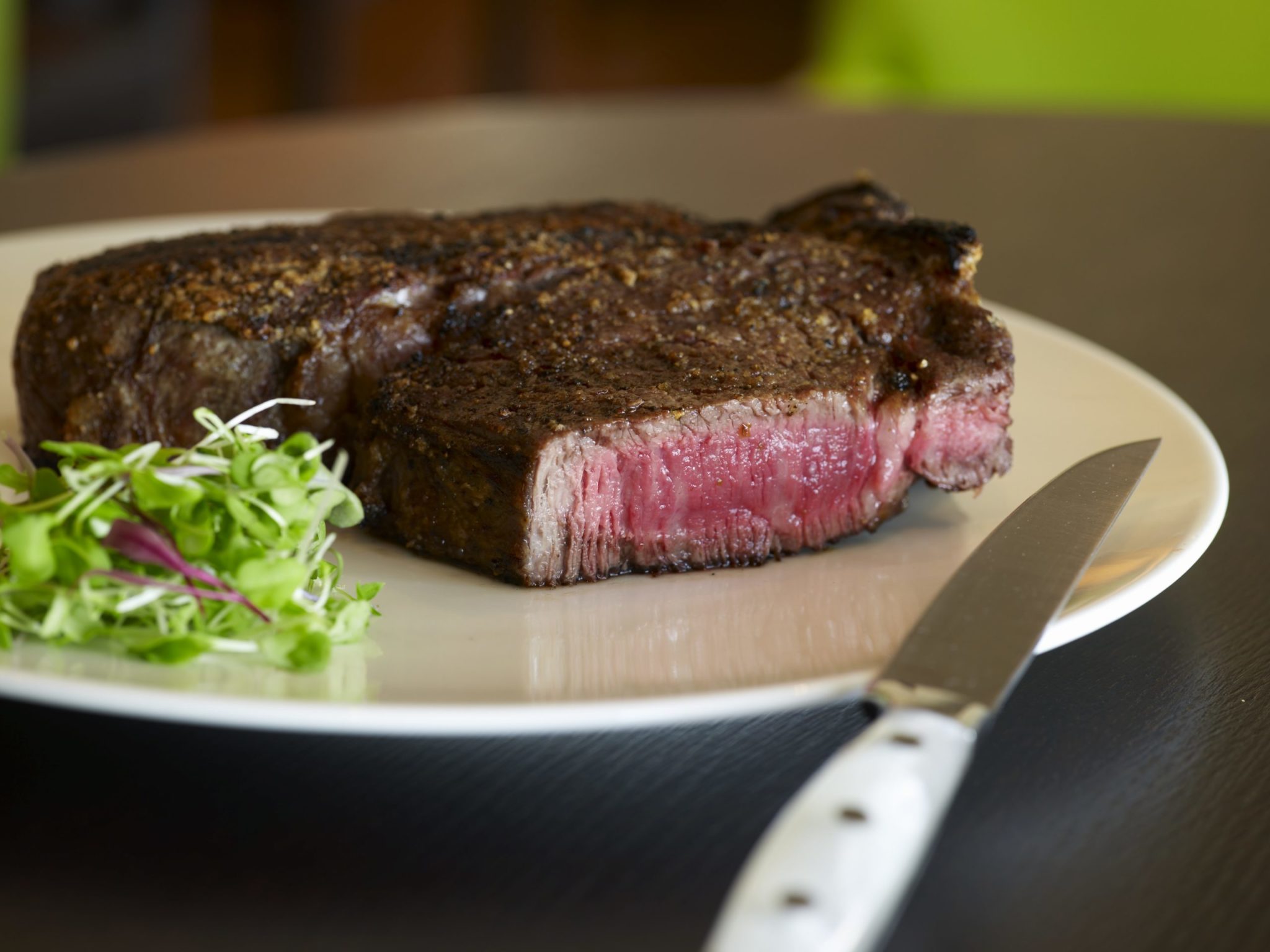 Steak 954
Location: W Fort Lauderdale, 401 N. Fort Lauderdale
Beach Blvd., Fort Lauderdale
Contact: steak954.com
Try this: Prime 50-Day Dry Aged Bone-In NY Strip. You
can go home or go big at the popular steakhouse on the beach from restaurateur Stephen Starr. This 20-ounce steak is oven-cooked to perfection at 1,700 degrees.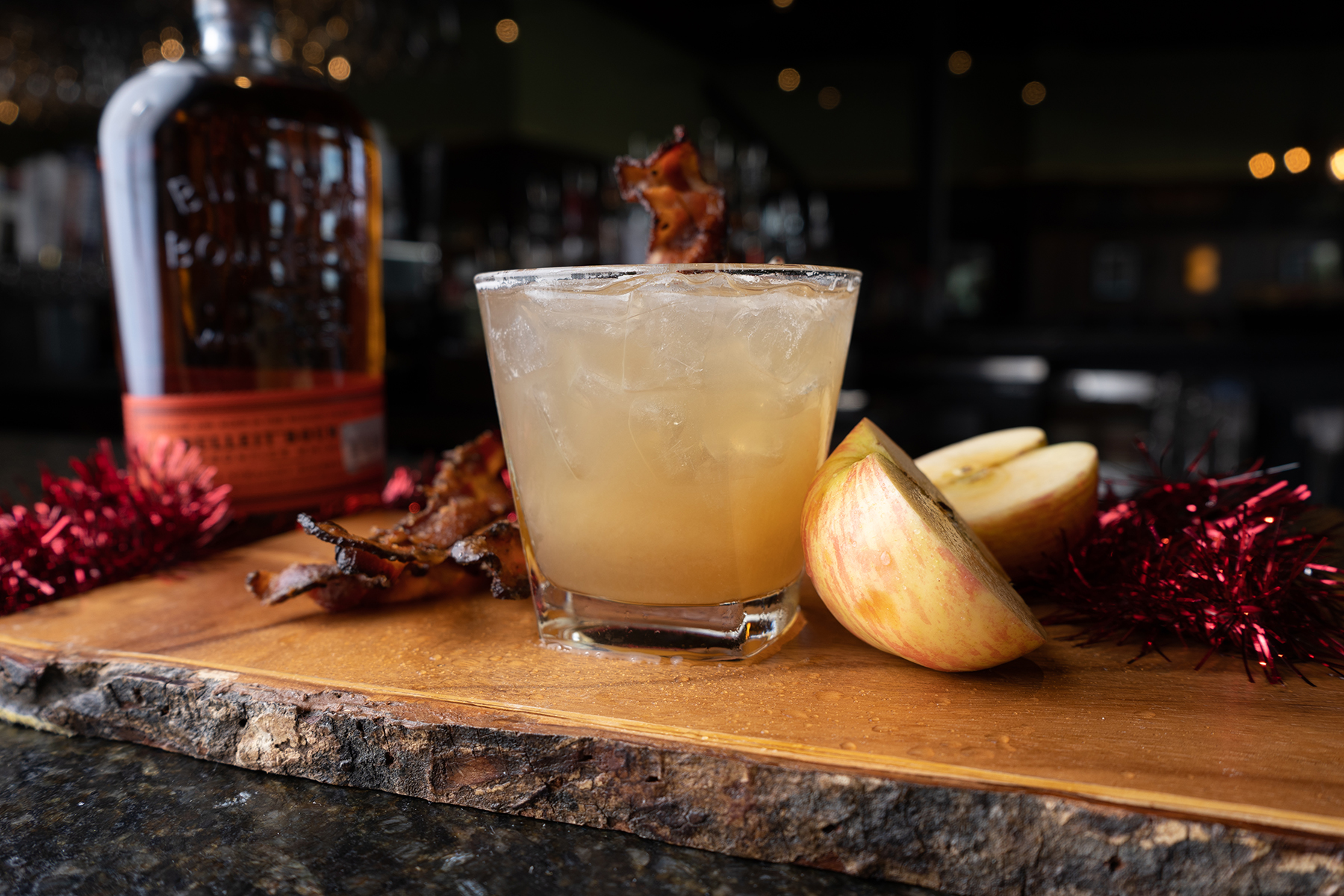 HOLIDAY COCKTAIL SPECIAL: Bar Louie
Location: 4443 Lyons Road, Suite D-101, Coconut Creek
Contact: barlouie.com
Try this: There's no better time to eat, drink and be merry than the holidays. This year, the happy hour hot spot serves up Santa's Reindeer Fuel with Bulleit bourbon, apple puree, maple syrup, lemon and housemade spicy sugar bacon.