Gregory Hahn recalls the moment he realized that stand-up comedy was a craft worth pursuing. He had just seen a comedian perform at Rollins College, in Winter Park, where Hahn was going to school.
"I remember watching him and thinking, 'This guy is the worst,'" Hahn says. "He bombed."
After the show, however, he saw the comedian getting into a limousine with "a good-looking girlfriend" on his arm. Hahn later found out that the comedian was paid $10,000 for the gig.
"He gets up there and does that—and gets 10 grand?" Hahn remembers thinking. "Heck, I can do that."
Indeed, he does. South Florida might not be New York or Los Angeles when it comes to the stand-up scene, but there are comedians like Hahn—who first took the stage in his hometown of Boca Raton and now lives and works full time in Los Angeles—who have strong ties to the area.
Some grow up here, get their start and move on; others find enough work to keep South Florida as a home base, performing in local comedy clubs, and picking up gigs on tour with more well-known comics.
Make no mistake, though. The business of being funny requires a serious commitment. There are no regular hours and no steady paychecks. Beginners struggle for stage time. Strangers heckle you. And you're bound to fail in public. Stand-ups accept the pressure that comes with writing original jokes, working out material in front of a live audience and hoping to make enough people laugh to keep their dreams alive. As comedian Dane Cook once described it, "When you are doing stand-up comedy, you are the writer, producer, director and, sometimes, the bouncer."
Three made-in-Florida comedians—Hahn, Francisco "Cisco" Duran and Lisa Corrao—share some insights into their respective stand-up journeys.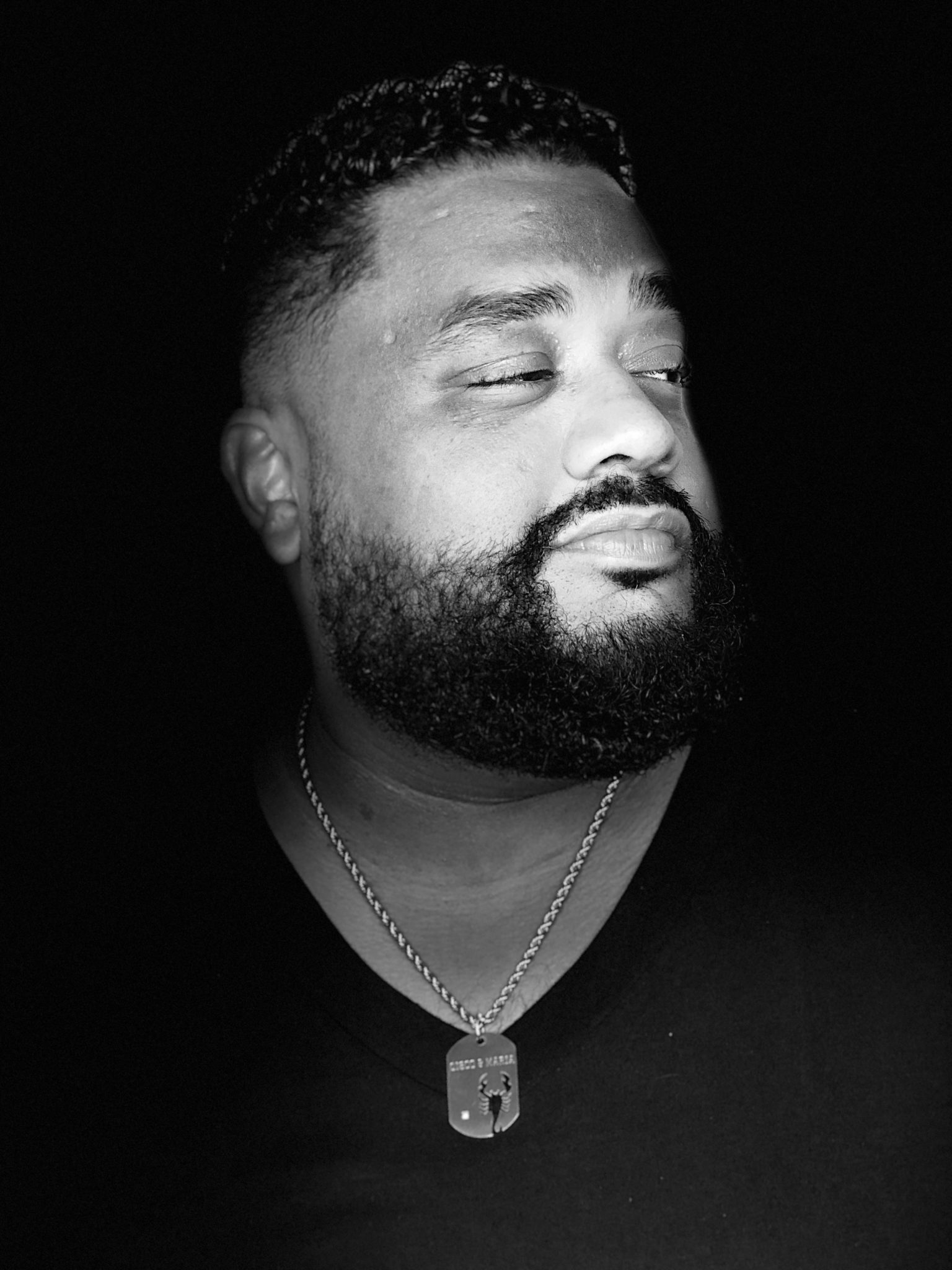 Going All In
It's a common misconception that the high school class clown is the one that ends up being a natural in stand-up comedy. "Stand-up funny is way different than class-clown funny," says Duran, of Miami.
Growing up in Hialeah, he was a popular kid whose goal was to have a good time. He admits he barely graduated from Barbara Goleman Senior High School in Miami Lakes because he was having too much fun. He had no plans to go to college, so he started working for UnitedHealthcare. By the time he decided to fully commit to stand-up six years ago, he was making $80,000. "On the side, I was doing stand-up and making $25,000," Duran says. "I took the biggest pay cut of my life to become a full-time stand-up comic."
Duran first tried stand-up a decade ago. He got 60 people together to see him at the Miami Improv, then in Coconut Grove. The minute before he was supposed to go on stage to perform for five minutes, Duran didn't feel like he was ready. "I told my girlfriend at the time that I was going to embarrass myself, and I didn't want to go out there," he recalls. "She said, 'You're here, and this is what you want to do.' " Duran went on stage and, when he got his first laugh, "Something took over my whole body. I never wanted to lose that feeling."
Over the years, he says he's learned that to be a touring comedian, humor has to relate to everyone. "I [recently] entertained a group of 100 older white men in Prescott, Arizona, and they laughed as hard as when I did a show in Wynwood for 100 young Hispanics," he says.
Before he developed a style that would play everywhere, including stints on Comedy Central, Duran was known for his Miami-inspired comedy, based on his Dominican roots. "In the beginning, I only did jokes for Latin people. I was always the Hispanic comic," Duran says. "Now, I'm not put in a category."
His career took off six years ago when comedian Carlos Mencia asked Duran to accompany him on his tour. He continues to travel with Mencia, while doing his own shows. He's now splitting his time between Miami and Los Angeles.
"Miami has made me a better comedian; the crowds aren't easy here," he says. "Miami is a great place to test out your material; even the best comedians have gotten booed down here."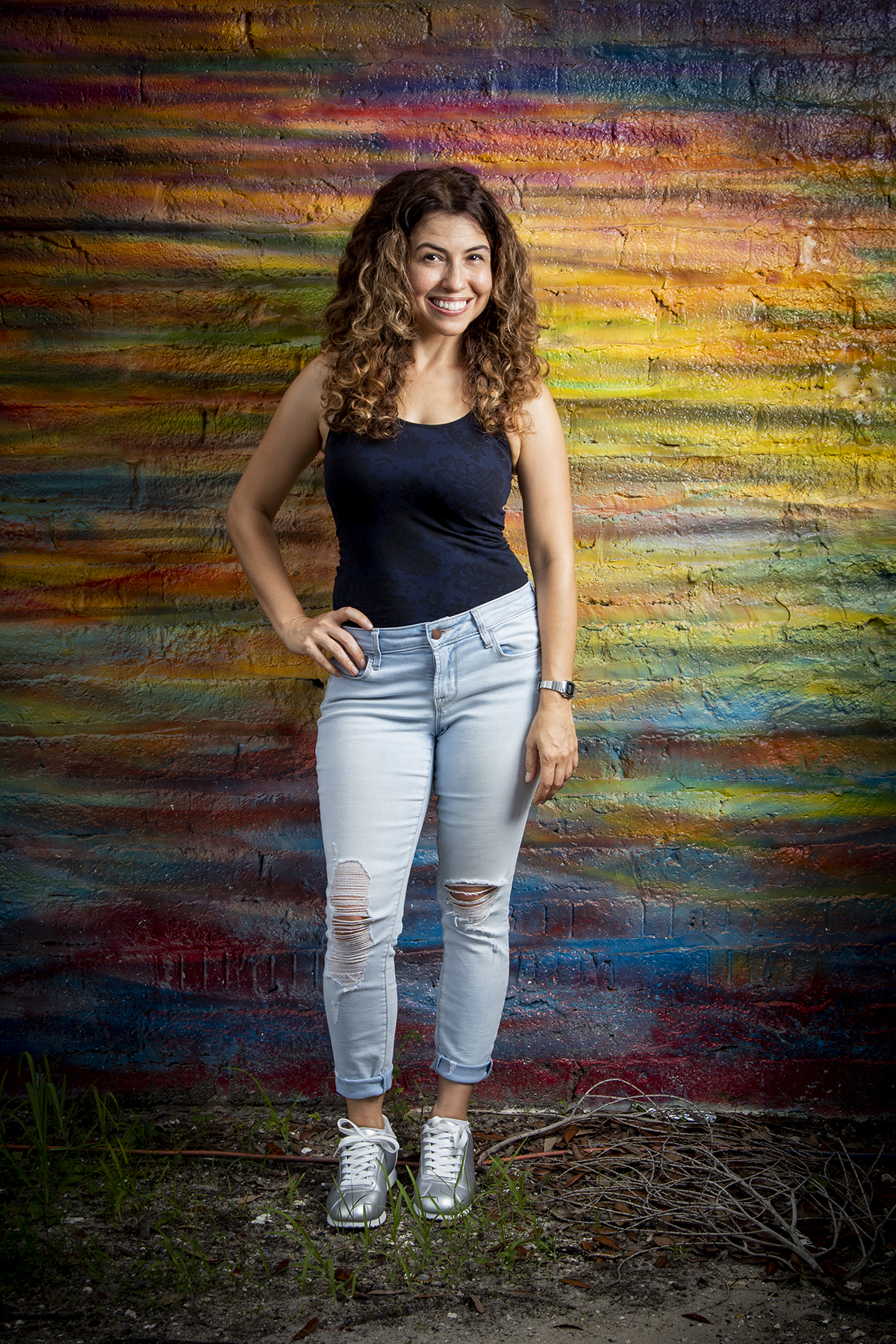 Making the Grade
Do audiences respond differently to female comics? Corrao says she's had her share of inappropriate hecklers and drunken catcalls, but the former sixth-grade teacher at Silver Lakes Middle School in Pompano Beach treats those people with the same kid gloves she did her students.
"You're the one holding the microphone," she says. "You're the one with the spotlight on you. You have to show confidence and not let it shake you."
It was confidence that got Corrao discovered after publicly performing only three times. She was doing jokes on stage at the Fort Lauderdale Improv, then part of the Seminole Hard Rock Hotel & Casino complex. Scouts from Nickelodeon were in the audience searching for comedians in 2005 for "Funniest Mom in America," airing on Nick at Nite. Some of her jokes were about being a mom and some were about being a teacher.
"It was a dramatic start to comedy," she says. "They flew me to New York, and I was playing these big clubs, and they were filming. I got addicted to the feeling of being on stage."
After that experience, Corrao said she couldn't go back to teaching. "I always secretly wanted to try stand-up," she says. "My dad would keep my brothers and me up late. Mom would go to bed, and we'd watch the late-night talk shows and the comedians. Comedy was always a cool thing in my family."
Still, giving up the job for which she went to college—not to mention the steady paycheck, health benefits and stability that came with it—was a difficult choice for Corrao, who's a single mother. "But I always wanted a lifestyle that was more unpredictable."
She's certainly found it. Corrao has been a full-time stand-up comedian for 14 years. She spent about five of those years in New York and Los Angeles, while coming back to Florida on weekends to be with her daughter, who is now 17. When she reached the point where she could "do her comedy from anywhere," Corrao made Pompano Beach her home base.
"I don't have to be anywhere but here—I go on the road, do corporate gigs, do commercials," says Corrao, who also makes money writing for other comedians. Another opportunity made her a familiar face around South Florida when she became the commercial spokesperson for Festival Flea Market. "The owners specifically wanted a female stand-up comic. They heard about me, and we hit it off," she says. "I did those commercials for eight years."
She also was cast in a television series—and didn't have to leave town to do it, appearing as Ramona in eight episodes of the Nickelodeon show "Every Witch Way."
"People in L.A. and in New York would kill for that, but I was able to shoot it right here in Florida," she says. From that character, she's made a side gig out of appearing at comic book conventions. "I do a booth where fans get to meet the character I played on the show, and then, at night, I perform stand-up."
She says her goals have shifted since being a finalist on "World's Funniest Mom" more than a decade ago.
"Do I want to be rich and famous, or do I want to be a stand-up comic? I've worked with my favorite comedians [the day of this interview, she had just been booked to open for comedian Patton Oswalt in Charlotte, North Carolina], and I feel like I've done so much. I have adventures, I travel, I have experiences I would have never had as a teacher.
"And my job is to make people laugh."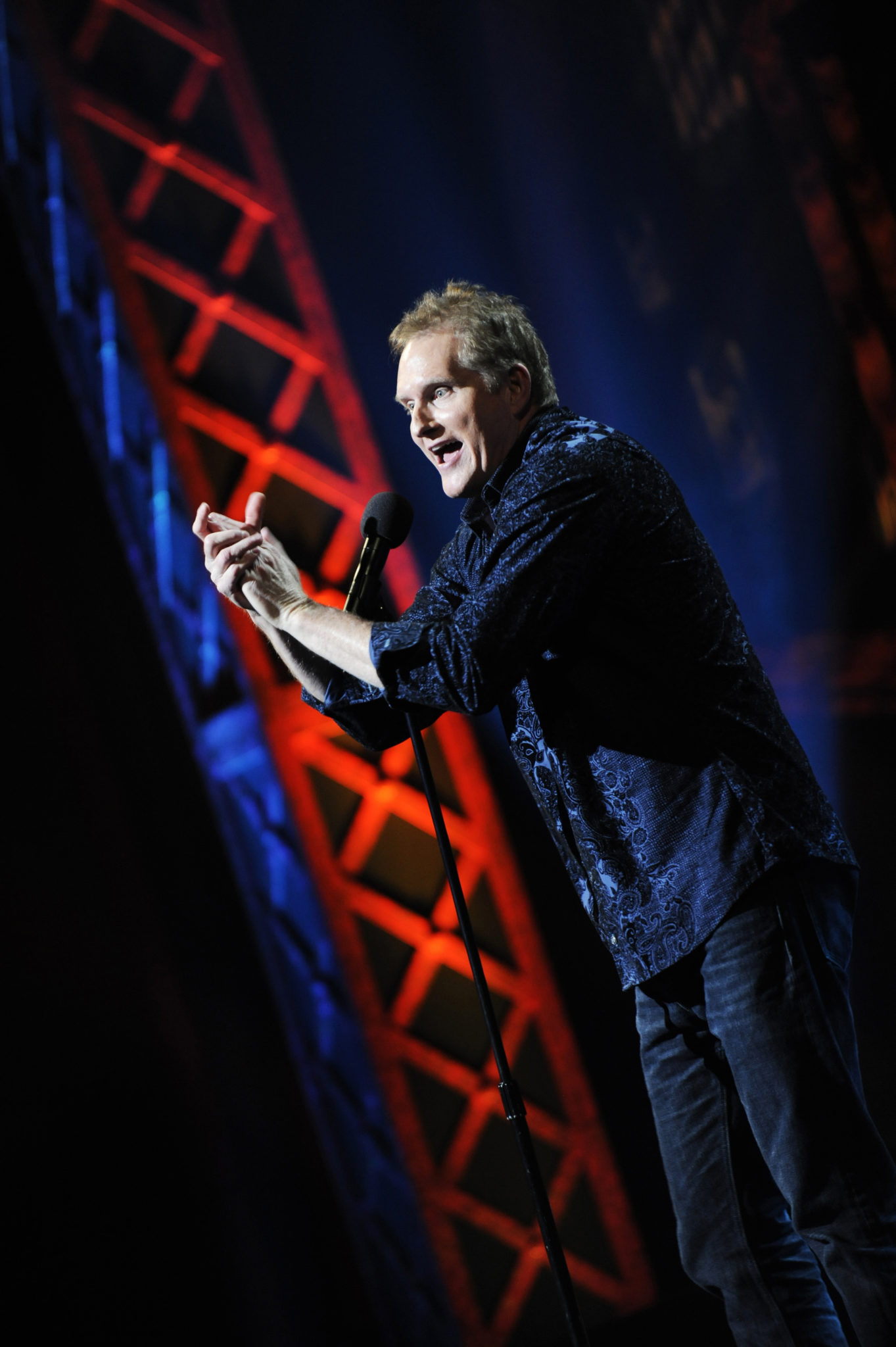 Better Late Than Never
Despite learning that the "comedian" pocketed $10,000 for his awful performance at Rollins College, Hahn didn't make a beeline for the nearest stage. After college, he joined the Marine Corps and then got a job with a defense contracting corporation in Nashua, New Hampshire.
However, he couldn't shake the stand-up idea. "So, I decided to leave the corporate job and come back to South Florida to do comedy," he says. "I just went for it." Hahn was 28, a late bloomer by stand-up standards.
Like most comics, he started out at open-mic nights, where anyone can show up at the club, put their name on a list, and get some stage time. A typical comedy show setup is made up of an emcee, who does some original jokes and introduces the other performers, then there are the feature acts who warm up the crowd for the headliner.
Hahn says he spent years doing open-mic shows at clubs around town, most of them now shuttered: Uncle Funny's on State Road 84 in Davie, Hilarities and the Comedy Corner in West Palm Beach. Then he moved to Orlando and drove his car "all over the country" performing wherever he could. "My first paying gig? It was with Billy Gardell, who later went on to do TV's 'Mike & Molly.' I did a show with him in Tallahassee. He made $500, I made $50."
After a series of what he calls career snowballs, including a recommendation from Louis C.K., Hahn moved from Orlando, where he was performing in a stunt show at Universal Studios, to Los Angeles. He now makes "a great living" performing comedy for hire at corporate functions. He also appears as a featured guest on the syndicated "Bob & Tom Radio Show," touring with them for live shows. He's been on Conan O'Brien and still plays comedy clubs.
"When I started out, I knew I had the ingredients," Hahn says. "I could write jokes, get in front of people, say something, go back and adjust it. If it didn't work, I'd rewrite it and go back onstage and try it again."
The secret, he says, is to just keep showing up. "When I would bomb, I would just sit in my car and wonder what happened? Then I'd show up again. I never quit. You always bomb here and there. But over time you start to have fewer bombs and more great outings."
Lisa Corrao photography by Eduardo Schneider
Special thanks to Silverball Museum in Delray Beach
Catch Them Live
Lisa Corrao (lisacorrao.com) will be at Coral Springs Center for the Arts' Level 3 Lounge (2855 Coral Springs Drive) on Nov. 19. Visit thecentercs.com for ticket info. Greg Hahn (greghahn.com) returns home to perform at the Boca Black Box (8221 Glades Road) on Nov. 30. Call 561.483.9036 for tickets and information. Visit ciscoduran.com for details about his upcoming shows.
Styles
Lisa's Comedy
Corrao describes her comedy as clever and vulnerable with an edginess that sneaks up on you. "Once a heckler yelled at me to shake my moneymaker," she says. "I thought about it for a moment and shook the microphone."
Greg's Comedy
Hahn's stage persona is beyond high energy and full of physicality. He's a caffeinated spark plug with a set that's filled "with 80 million jokes." In his early days, he says, going from one fleabag room to another was commonplace. "I was renting a room for 50 bucks in Orlando from a lady with emphysema and a chihuahua that was missing a lot of teeth—the lady, not the chihuahua." 
Francisco's Comedy
One of Duran's Twitter hashtags is #fatsexsymbol. He's known for his self-deprecating humor. "I thought about getting my belly button pierced, but I haven't found anyone who can make a custom platinum hula hoop."