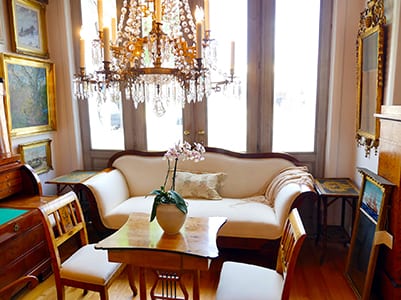 The Spice Road
The Bonnin Ashley Showroom will be transformed, featuring exotic pieces reminiscent of the original Spice and Silk Roads as cultures collide during Miami Spice Month.
"Combined in today's modern interior, the right antique piece can, not only add spice to a room, but ground it, much like the role spices play in the culinary arts. Add spice to your home or office by placing an antique piece as a focal point," shares Sorne Flick, owner of Bonnin Ashley Antiques.
Next month, Bonnin Ashley Antiques invites you to celebrate the exchange of cultures, with Bonnin and Bubbles: Spice Road on Saturday, September 19th. Enjoy complimentary champagne and culinary treats as guests take a journey to learn the cultural and historical influences that shaped 18th and 19th-century antiques from all corners of the world. Bonnin Ashley Antiques, 4707 SW 72nd Avenue, Miami, 305.667.0969.