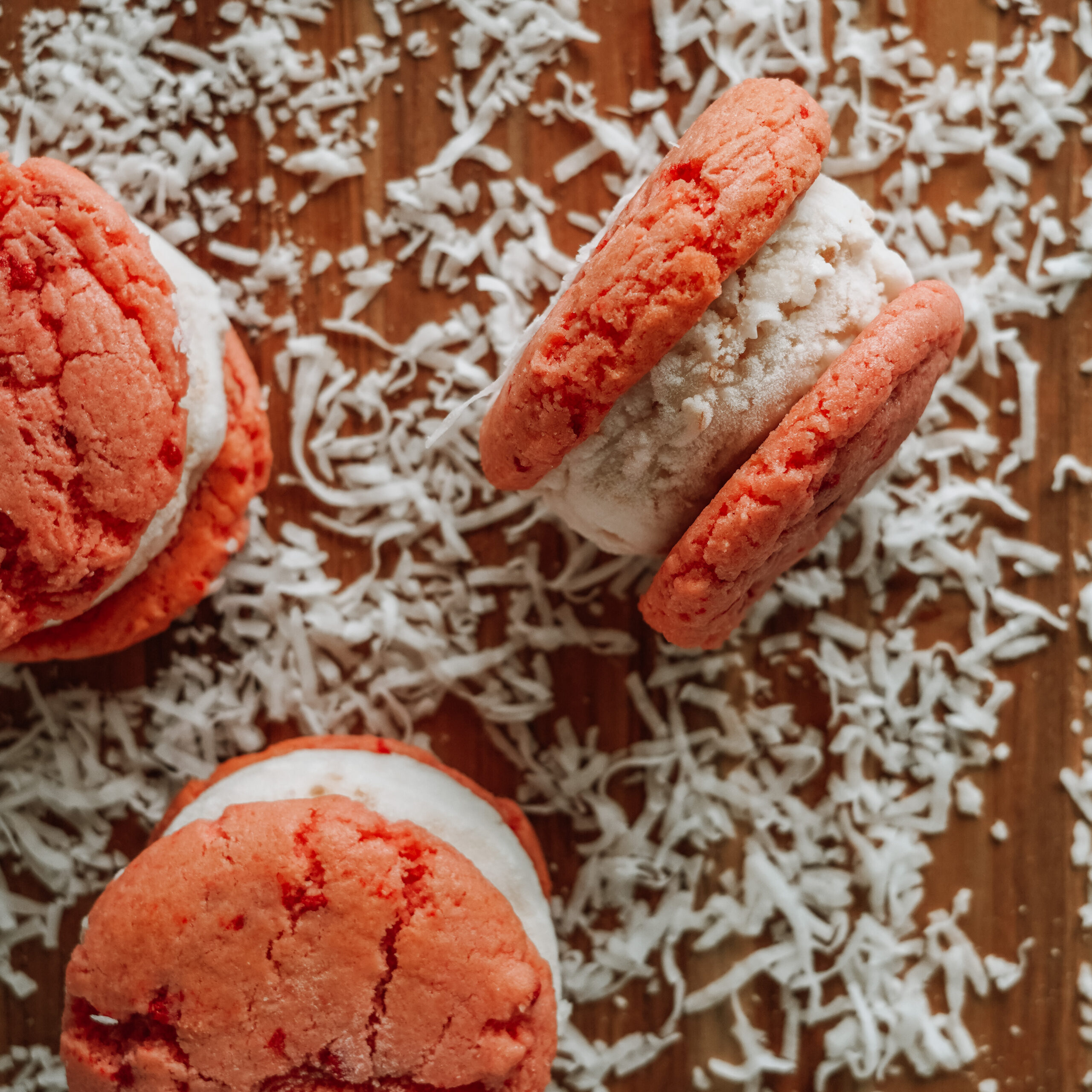 Spirited Treats
Cocktail-inspired ice cream sandwiches are all the rage at Wynwood Parlor
What started as a family-owned artisanal ice cream truck has evolved into a sweet brick-and-mortar experience that continues to find original ways to make our mouths water. The latest decadent idea to come out of Wynwood Parlor, the brainchild of Larry McMillion and his two sons that launched in 2016, involves cocktail-inspired ice cream sandwiches—most of them, with a vegan twist.
The Pina Colada features pineapple coconut rum cookies with vegan toasted coconut ice cream. The Miami Vice, an ode to the strawberry colada, pairs strawberry cake cookies with the same coconut milk ice cream. For those who prefer the harder stuff, the Bourbon Caramel Fudge incorporates bourbon-soaked chocolate cookies.
Ice cream sandwiches made with small-batch cookies are Wynwood Parlor's bread and butter, with options including the PB&J, and the Everything Sammie, which combines everything from Frosted Flakes and pretzels to yellow cake and rainbow sprinkles into the mix. Check out wynwoodparlor.com—or visit the ice cream lounge at Oasis Pool Bar & Lounge at Bay Park (1756 N. Bayshore Drive).