Since the onset of the pandemic, Stoner's Pizza Joint in Fort Lauderdale has been a benevolent presence in the community, providing pizza to essentials workers, medical personnel and families struggling with food insecurity.
But the difference that owner John Stetson and his team continue to make doesn't stop at free slices. Through a partnership with the Humane Society of Broward County, Stoner's also is raising awareness about rescue pets. More than 500 flyers are attached to pizza boxes each week with information about dogs, cats and other pets available for adoption through the Humane Society.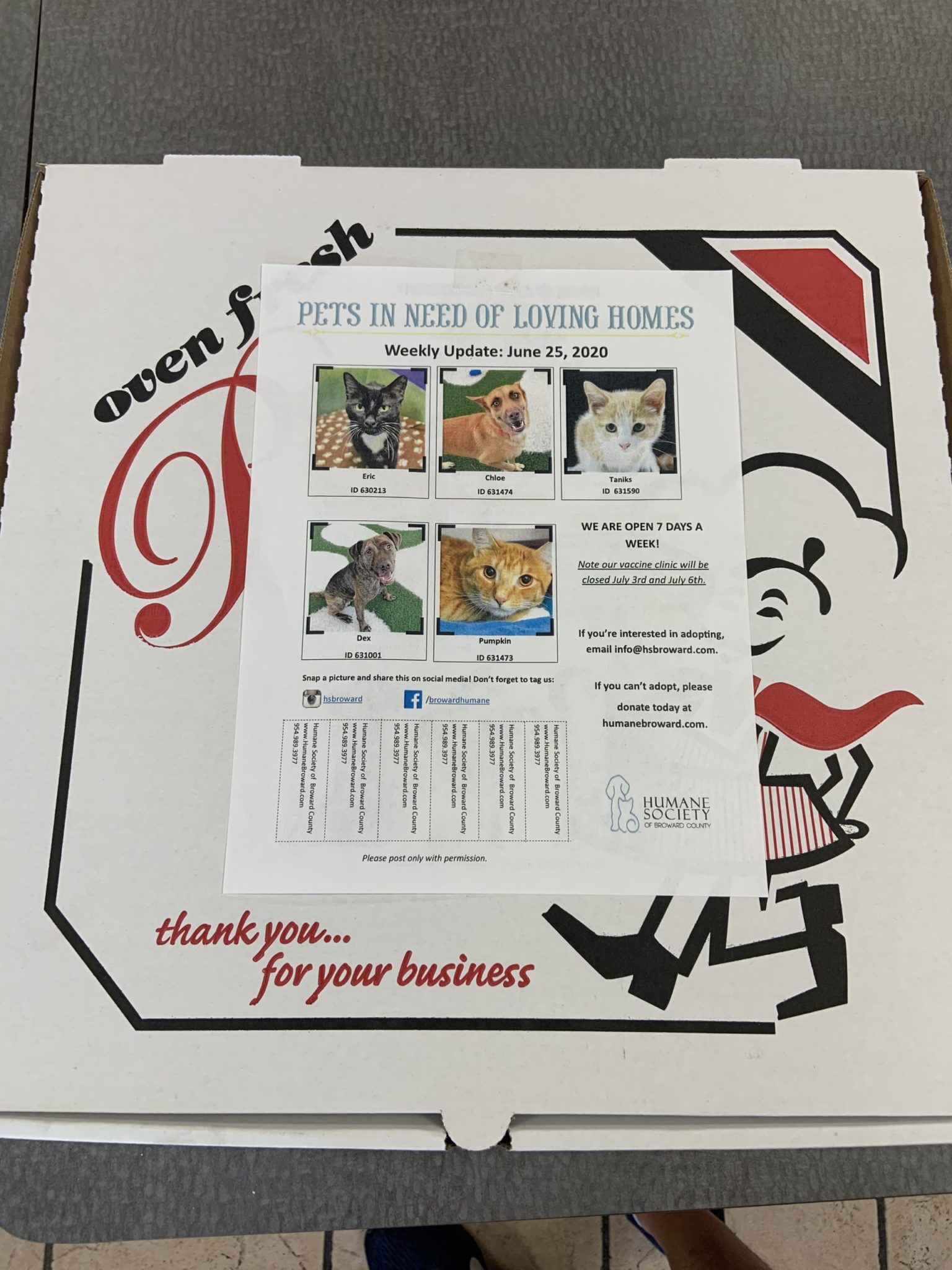 How serious is Stetson about pet adoption? Anyone who adopts a pet from the flyer—and posts a photo with the hashtag #adoptdontshop proving it—will receive a free year of pizza (one large pizza per week) from Stoner's.
Stoner's Pizza Joint Fort Lauderdale is at 1509 E. Las Olas Blvd., but the emphasis is on delivery and takeout. The menu includes specialty pizzas, calzones, strombolis, sandwiches, hickory-smoked chicken wings, freshly prepared salads, and freshly baked desserts. The organizations that Stoner's has supported includes: Salvation Army, Broward Health, Covenant House Florida, Arc Broward, Memorial Regional Hospital, Hope South Florida, FLITE Center and Broward County Public Schools.