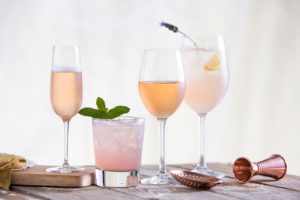 Seasons 52 Rosé All Day Menu
Rosé is certainly the drink of the summer. Join Seasons 52 in celebrating summer with their new "Rosé All Day" menu featuring a collection of light, delicious rosé and rosé cocktails. 
Jansz Brut Rosé – A refreshing, sparkling wine from Tasmania, Australia with sweet flavors of strawberries and cream, rose petals and fresh brioche.
Vanderpump Dry Rosé – A classic rosé featuring notes of strawberry, tangerine and peach. 
Rosé Lemonade – A cocktail-esque drink made with Ketel One Botanical Grapefruit & Rosé Vodka, Royal Post Rosé and lemon.
Rosé Sangria – A light, fresh sangria made with Royal Post Rosé, honey lavender, white cranberry and lemon.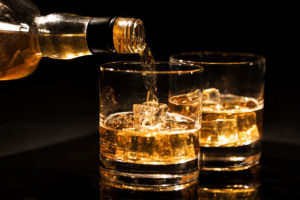 Casa Sensei Sake Tasting
For a truly unique experience, visit Casa Sensei and take part in the five-course Sake Tasting hosted by one of the location's presenters like Terry Kashiwagi. Discover new and exciting flavors as your presenter guides you through five levels of sake with a variety of flavors and strengths. 
Hoyo "Sawayaka Junmai" (Summer Breeze) – This sake is smooth and easy to drink, with light notes of baslam and tangerine. 
Sohomare "Tokubetsu Kimoto" (Heart and Soul) – As the name suggests, this sake is rich in flavor and deeply drinkable. 
Dewazakura "Dewasansan" (Green Ridge) – Taste the light, refreshing flavors of green apple tartness and mellow fruit. 
Tedorigawa "Yamahai Daiginjo" (Chrysanthemum Meadow) – This sake is a delicious combination of herbs and honey.
Kamoizumi "Nigori Ginjo" (Summer Snow) – This unfiltered sake is a different variety than the rest, boasting a creamy blend brimming with flavor.