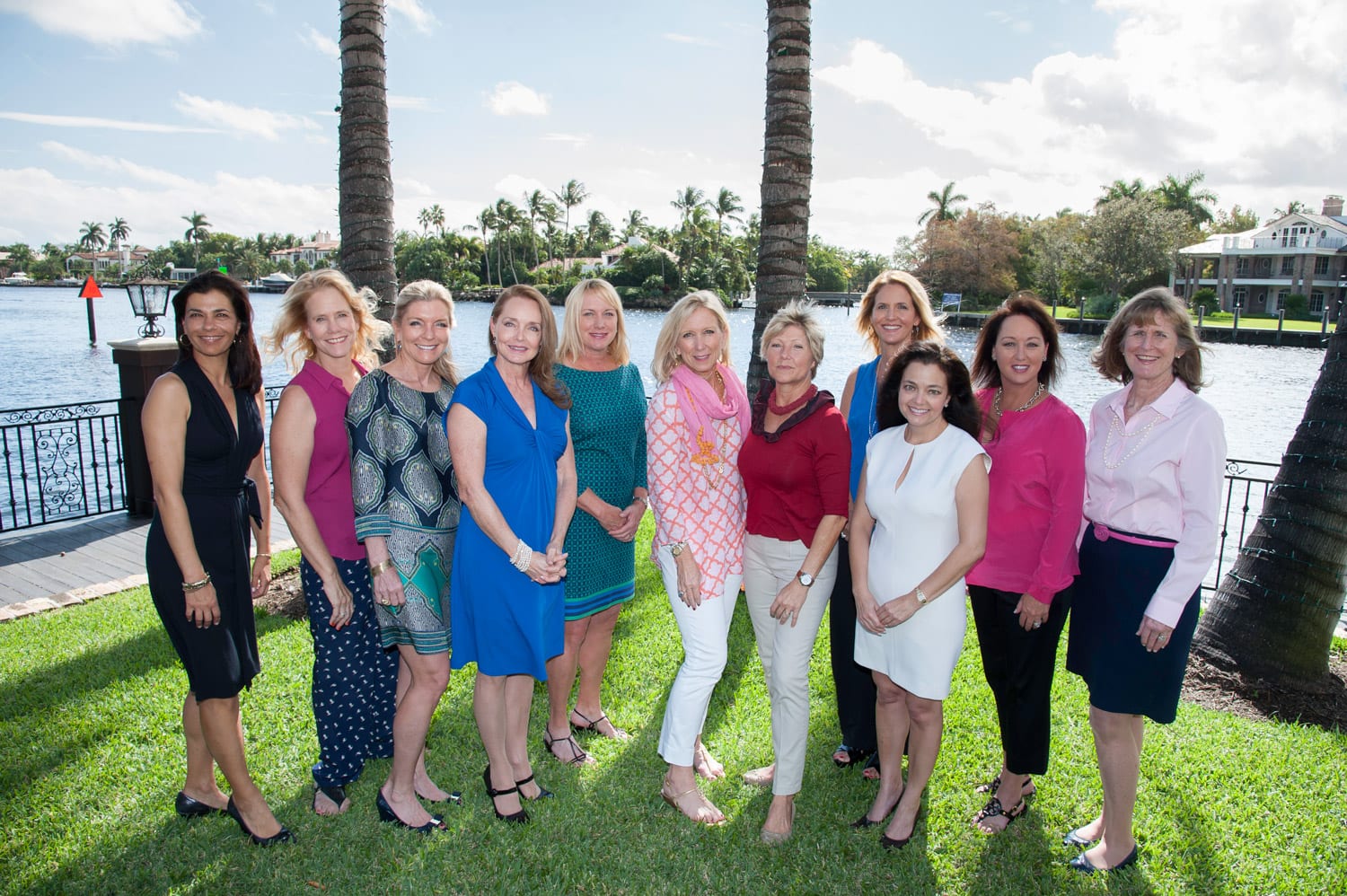 A Taste of the Mediterranean
THE EVENT A Taste of the Mediterranean 2014 will visit three new countries this year with food, dance, décor and surprises at Brion Park, just off Las Olas Boulevard in downtown Fort Lauderdale.
Guests will enjoy an evening outdoors at this stunning park along the New River while raising funds to support a much-needed service in our community – providing assistance for one-time emergency relief for those who live in Broward County.
"For over 55 years the Junior Welfare Society (JWS) hosted the Toyland Ball, an annual holiday event that successfully supported our year-round giving. Last year, we moved our event to February and dropped the formal wear – same great cause and a fun, new event with a different twist," said Liz Caldwell, 2014 event co-chair.
"Taste of the Mediterranean 2013 was so popular that we are hosting it again, but this year visiting Spain, Morocco and Israel, added co-chair Susan Urso. "And the heart-warming thing about our event is that 100% of the money raised goes out into the community. It's 100% volunteer driven. There is no overhead."
A gourmet wine-tasting tent with sommelier, dancing, silent auction prizes and a raffle for a luxury Mediterranean Cruise will remain alongside new entertainment.
THE CAUSE Junior Welfare Society is a non-profit, all volunteer charitable organization founded in 1955 and dedicated to improving the quality of life in Broward County. Its mission is to help residents bridge the gap between despair and hope by offering stabilizing financial assistance to families and individuals who are undergoing a crisis or experiencing an unexpected financial set back. Recipients are referred to JWS after counseling through an extensive network of social service professionals countywide.
TICKETS Tickets $150 per person. Please contact Beth McGowan at 954.873.0617 or [email protected]
THE SPONSORS Presenting Sponsor: The Salah Foundation | Media Sponsor: Lifestyle Media Group | Premier Bon Vivant: Michele and Joseph Maiuro | Urbane Jet Setter: Charles F. and Esther M. Frye Foundation, The Northern Trust Co. as Trustee, Harry T. Mangurian Jr. Foundation, Publix Super Markets Charities, A Friend of Junior Welfare, Cultivated World Voyagers, Summit Builders of Florida, Liz Caldwell Group/EWM Realty International, Kelley/Uustal law firm, Marble of the World and Southern Wine & Spirits
PHOTO Lynn Marchetto, Margaret Poole, Laura Lang, Frances Duhe, Cindy Cast, Liz Caldwell, Susan Urso, Melissa Louden, Kimberly Barbar, Barbara Ryan, and Marie Camp Hansen
Saturday, February 1, 2014
A Taste of the Mediterranean
Junior Welfare Society's
Annual Event
to support Neighbors in Need
Brion Park
333 Tarpon Drive,
Ft. Lauderdale 33301
7 p.m. to 10:30 p.m.