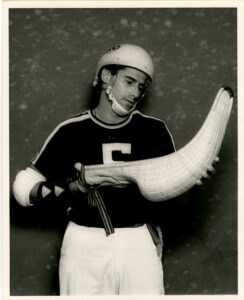 To conjure up excitement for the centuries-old sport of Jai-Alai and a pale ale beer that celebrates the sport, The Casino @ Dania Beach is hosting "Jai-Alai Week" from April 25 through May 1. During the celebration, attendees can watch live games of the sport, receive free giveaways, and have a chance to meet with former legends and current players of the sport.
"The main focus of this week is to celebrate Jai-Alai—the past, present and future of the sport; to educate those who don't know about Jai-Alai; and to re-energize those who love it," says Benny Bueno, Jai-Alai player manager for The Casino @ Dania Beach. "The entire week will be filled with excitement and some very special promotions Wednesday through Friday."
Part of the promotional giveaways involves Cigar City Brewing, which produces a popular citrusy India Pale Ale called Jai Alai. The first 250 guests at the April 28 games will receive a free six-pack of the beverage while also being able to try complimentary samplings in the casino's Sports Lounge from 4 p.m. to 5 p.m.
Two former legends of the sport, Joey Cornblit and Andoni Echaniz, will be on-hand for a meet-and-greet with fans on Thursday, April 29. The following day, a raffle will give participants a chance to win autographed Jai-Alai gear featuring official jerseys and hats.
The Casino @ Dania Beach has hosted Jai-Alai games for more than 60 years and the sport has been played in South Florida since 1924.
For more information, visit Casinodaniabeach.com/jai-alai.