Coming off its rousing, award-winning production of Beauty and the Beast, Area Stage Company is diving even deeper into the Disney catalog, this time for an "Under the Sea" spectacular.
The Little Mermaid—Disney's beloved musical about Ariel, the mermaid princess of Atlantica who's enchanted by the human world—receives an immersive treatment by Area Stage at Adrienne Arsht Center's Carnival Studio Theatre in Miami (1300 Biscayne Blvd.). The production, which opens to the general public on Friday (Aug. 11) and runs through Sunday, Aug. 27, promises a "hyper colorful, all-out seaside bash!"
Giancarlo Rodaz, who earned a Carbonell Award (the South Florida equivalent of a Tony) for Outstanding Direction of a Musical for his work on Beauty and the Beast, is at the helm for The Little Mermaid. As part of the audience-inclusive adventures for which Area Stage is known, expect to be invited to stand up and dance alongside Ariel, Sebastian, Flounder and other sea creatures.
"I've always experimented with making every show feel like an experience as opposed to what people might think of a regular play," Rodaz says. "In a world dominated by screen-based content, I think both Area Stage and audiences find the immersive approach to be a breath of fresh air. There is nothing like stepping into another world."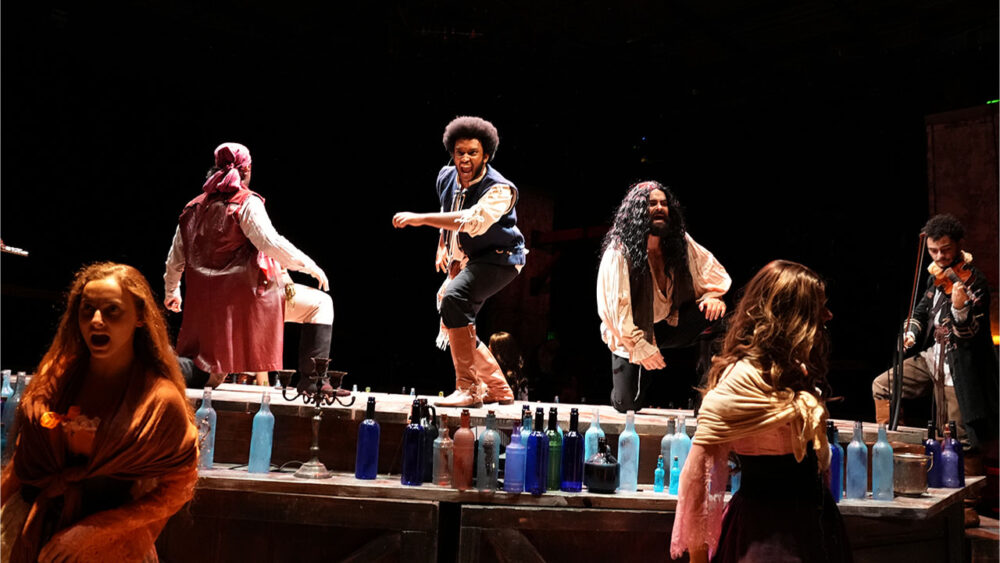 Actress Josslyn Shaw, a native of Illinois now based in New York City, plays Ariel. Shaw was recently Dorothy in a Vital Theatre Company production of The Wizard of Oz. Henry Thrasher takes on the role of Prince Eric, and Jonathan Chisholm is Ursula the sea witch.
Show times are Wednesdays through Sundays at 7:30 p.m., with 1 p.m. matinees on Saturdays and Sundays. The show runs 2 hours and 25 minutes. Visit arshtcenter.org for tickets; to learn more about Area Stage Company, check out areastage.org.