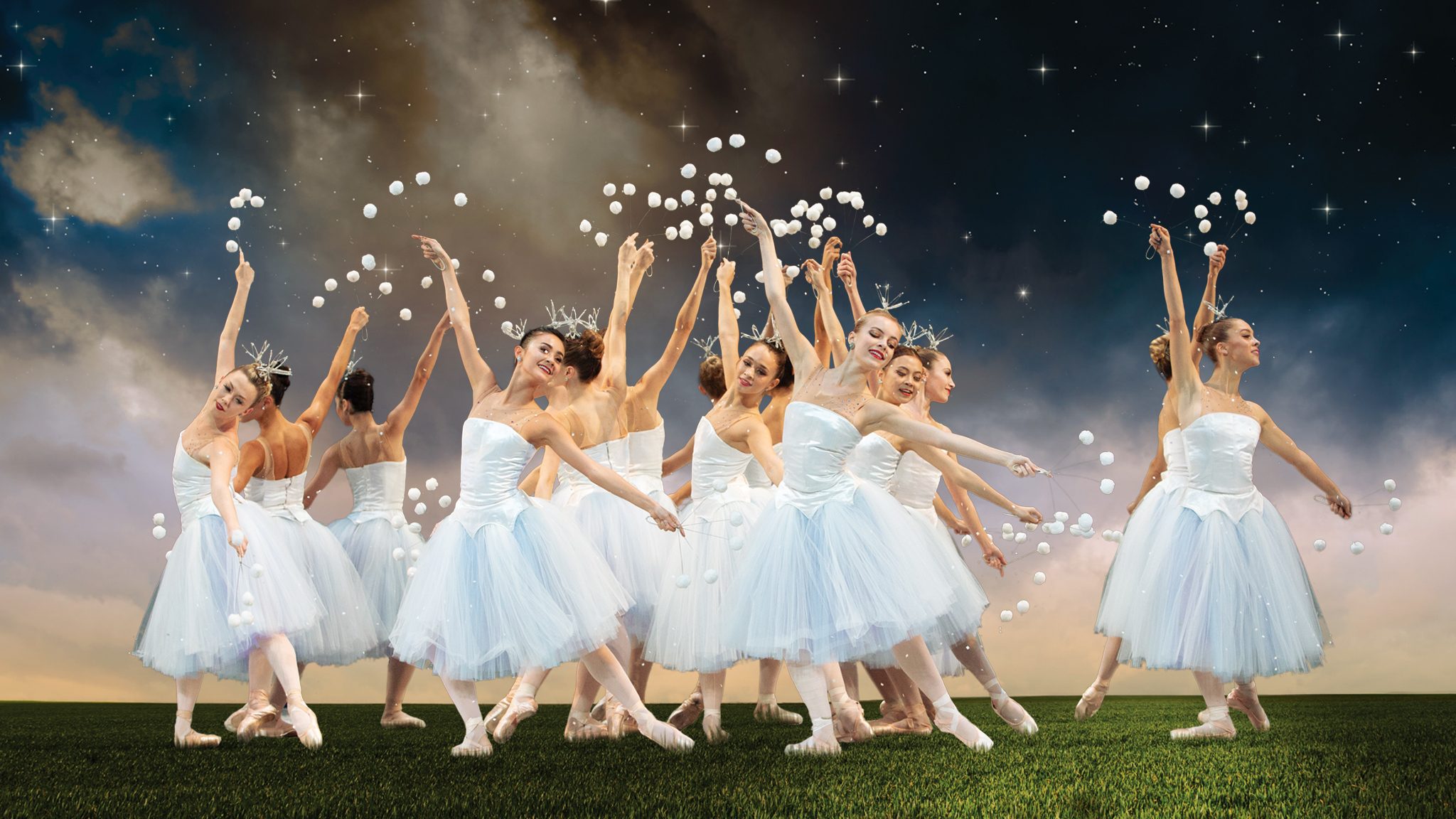 The Shows Must Go On
Two live performance companies—The Wick and Miami City Ballet—wrestle with the business of stage presentations in the age of COVID-19
The Wick Theatre in Boca Raton raised the curtain on a monthlong run of the musical A Chorus Line back on March 14. After an opening night performance and a Sunday matinee, the production shut down.
Roughly 50 miles to the south, on Lincoln Road, Miami City Ballet was rehearsing its Program Four, Don Quixote. The full-length ballet, a large and lavish production with live orchestra, was readying its usual tri-county sweep. Don Quixote was set to debut at the Adrienne Arsht Center in Miami on April 17, followed by performances at the Broward Center for the Performing Arts in Fort Lauderdale and then at the Kravis Center in West Palm Beach.
Not only were both major productions shuttered due to the pandemic, but COVID-19 also dealt peripheral blows. Arts aficionados throughout South Florida had no access to live programming. Individuals that earned dollars connected to the organizations—printers of show programs, parking attendants, food and beverage vendors—lost that income. And those most closely connected to the performances—actors, dancers, directors, stage crew, hair and makeup professionals, costume designers and countless others—were out of work.
Beyond the emotional fallout, the stewards of The Wick and Miami City Ballet had more practical concerns. How would they keep their organizations from permanently going dark?
Lourdes Lopez, in her ninth season as artistic director of Miami City Ballet, remembers those initial days of the pandemic shutdown.
"One of the most horrible moments for me was when I had to get on a Zoom call and tell the dancers that the season was canceled," says Lopez, a former principal dancer of New York City Ballet. "I explained that I wasn't sure if we could pay them for the rest of the season. We did end up paying them, but on that day I wasn't sure."
Marilynn Wick, The Wick Theatre's founder and managing executive producer, had been steadily building her patrons and donors through the years after sinking plenty of her own money into the 2013 reopening of what used to be the Caldwell Theatre in Boca Raton. Ten months into the pandemic, both she and Lopez feel a responsibility beyond the bottom line to keep the arts alive in their respective communities.
"In every business there are bad times," Wick says. "This is a time when you must be creative."
Wick wasted no time getting creative. She set up cabaret shows in the grand lobby of her 30,000-square-foot building as a soft opening to welcome audiences again. A supper club was set up in the lobby with performers entertaining on the landing that usually leads inside the 341-seat theater. A summer series of shows ended in September, then picked up with a fall series in October.
"We followed the guidelines from our governor and mayor of Boca Raton that permitted us to open," Wick says of the shows that accommodated 50 patrons (with socially distanced tables). "We know that people are ready and want to see live music and dinner in a safe environment."
In January, The Wick goes big with a full production on stage of Mamma Mia! Seating capacity is limited to 200 with empty seats in-between those that can be sold. The performers will be quarantined together for the run of the show.
"You are going to see what I waited three years to get the royalty rights to; you are going to see 17 performers on stage," she says of Mamma Mia!
In March, she'll bring back A Chorus Line almost a year to the day that she had to close it in 2020. Given the limited seating, Wick has added extra weeks of shows to generate additional income. Though she's hopeful that the shows will go on as planned, she's also concerned about a second wave of COVID that could force another theater shutdown.
Searching for Solutions
Because Miami City Ballet is presented inside large county theaters that remain closed, Lopez also had to get creative. The company will take its annual holiday ballet, The Nutcracker, outdoors in a partnership with the city of Doral for 14 socially distanced performances in downtown Doral Park.
Baptist Hospital has pitched in, offering to test performers daily for the coronavirus. Nurses from Nicklaus Children's Hospital will be on hand for daily temperature checks. The city of Doral is donating staff and space for parking, security and barricades. It also has opened up offices in a nearby building to be used as dressing rooms. Audiences will be seated outside in demarcated pods limited to four family members with enough for 150 people per performance.
Naturally, in the age of COVID-19, there were more than day-of-show considerations—like safely planning for rehearsals, which were held indoors at Miami City Ballet's main rehearsal spaces in Miami Beach. Navigating safety concerns in a post-pandemic era, for both The Wick and Miami City Ballet, was anything but an overnight process.
"For us, the idea of being able to have a live performance started in the summer," Lopez says.
Miami City Ballet started a COVID-19 task force within the company of six people in April. From there, they hired an environmental company led by an industrial hygienist who did a complete assessment of their operation.
"Think of it as a doctor for the building," Lopez says. It was yet another added expense during a time when the organization wasn't staging performances. It took about five weeks to go over everything from the rehearsal rooms in their building in South Beach to how to protect 100 students from around the United States that Miami City Ballet still wanted to host for a summer course.
"But it gave us a clear path and the knowledge and confidence to move forward," Lopez says. MCB hired nurses from Nicklaus Children's Hospital that became part of the summer program. And they learned the exact science of social distancing from the industrial hygienist.
"They didn't only tell us how to do social distance based on the CDC guidelines, but they measured how much oxygen was in the room based on the weight of the student or persons in the room," says Tanya Castroverde Moskalenko, MCB's executive director. "Say a room can fit 23 people because of social distancing. Because of the filtration and the oxygen levels and the outside air, maybe only 15 students could be inside that one room."
Lopez says it was what they needed to understand how to safely put on a performance of The Nutcracker in December, planning for which started in July.
Wick also has had to make her share of safety-related alterations.
"I will not kid you, it has been financially a stress that I never thought I would endure." She adds that the main theater has "an entirely new ventilation system that cost a monumental amount of money." She's had the lobby measured to exacting detail for the live cabarets that are being performed, from the distance of the performers to how the pre-show dinner is prepared and served. Staff also has to take on extra responsibilities, such as following protocols in food prep and sanitation, along with daily temperature checks.
For Wick, the challenges of the past year pale compared to the bigger picture when it comes to the arts. "The Wick Theatre has a responsibility to the community and to the patrons who have supported us," she says.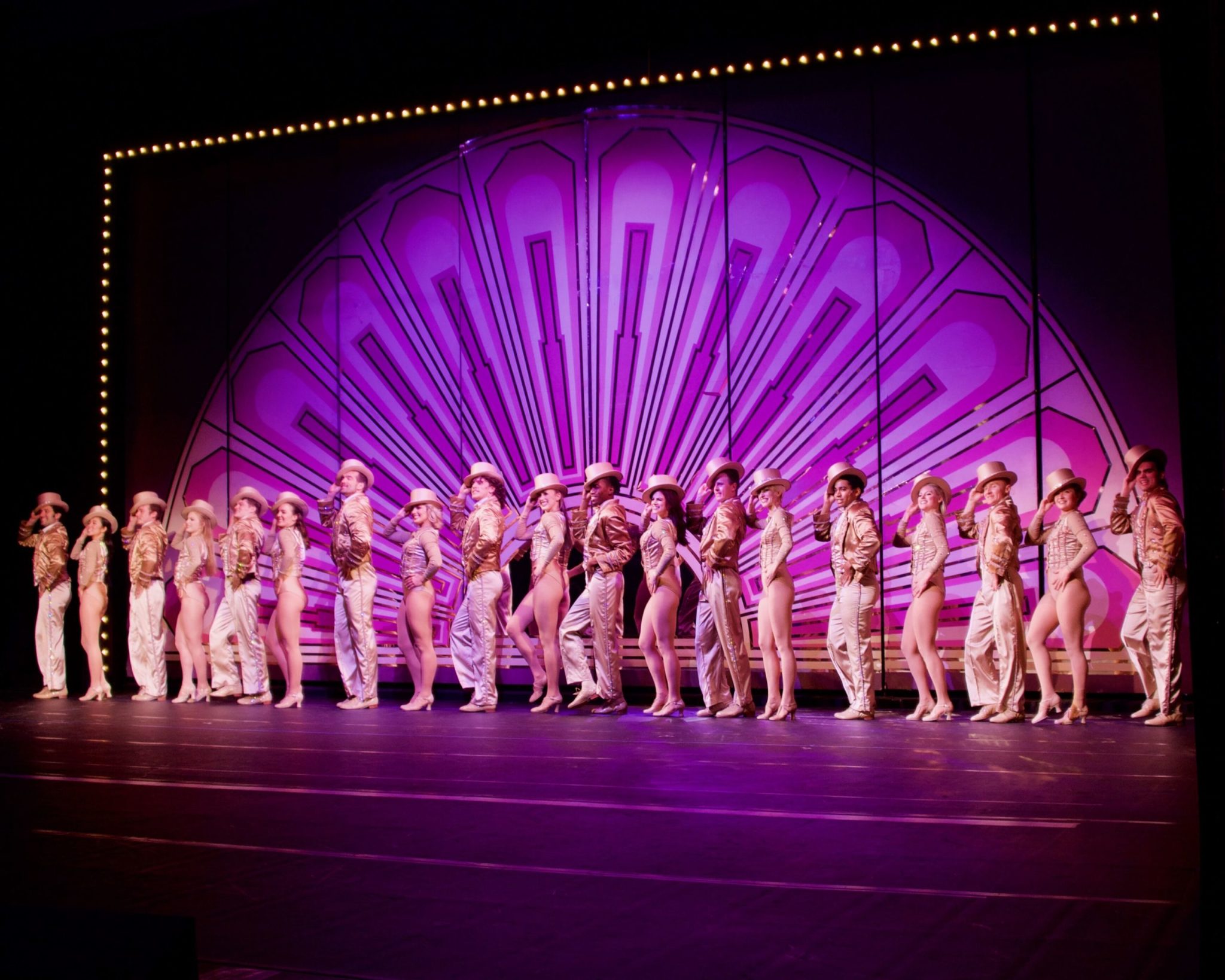 Holiday Favorite
While the outdoor presentation of George Balanchine's The Nutcracker could easily be done with an audience socially distanced from one another, what about the high-density scenes of multiple children and the big party scenes of the holiday favorite?
Miami City Ballet will address that with video sequences projected on a giant LED screen along with a set that is virtually projected onto the screen and will change with different scenes. A raised stage is being built in Doral Park and although MCB's Nutcracker is known for its full orchestra, Lopez has pared down the number of dancers, using only 18 children and 38 company dancers.
For both stewards, the show must go on, but Lopez says she's taken away much more than what can be seen from the socially distanced seats—there have been existential lessons for the seasoned performer-turned-artistic director.
"This is the business of a ballet company. The art form and the business end have to walk hand in hand together," she says. "You can always have strong artists, but having the administrative and development leadership that has grown through the years is what has enabled us and what will give any company the ability to push forward.
"The company that is going to survive and thrive through a pandemic is one that is able to weather the storm. If you are an arts group, or in any industry for that matter that only was able to do one thing, then what COVID has shown me is you were going to be vulnerable."
Lopez believes that next year the curtain will go up in a darkened theater where the company once again will be performing its classic The Nutcracker.
"It's going to be an incredible energy. And the world is going to feel it."
Featured image: The company's dancers in George Balanchine's The Nutcracker; Photo by Alexander Iziliaev
Live On Stage
Despite the challenges of the pandemic, arts companies are moving forward with live performances.
Actors Playhouse at the Miracle Mile Theatre: Madeline's Christmas, Dec. 5 to Dec. 20; individual tickets, $25. (Mainstage, 280 Miracle Mile, Coral Gables; 305.444.9293)
Slow Burn Theatre: Songs for A New World, Dec. 18 to Jan. 1; tickets $49 to $65. (outdoors at Peck Courtyard, Broward Center for the Performing Arts, 201 SW Fifth Ave., Fort Lauderdale; 954.468.3280)
Miami New Drama: 7 Deadly Sins: Temptation in the Magic City (seven original 10-minute plays along storefronts in the 1100 block of Lincoln Road, Miami Beach). Through December into early January. Exact dates and tickets prices TBA. (305.211.1414)
New World Symphony: Musicians on Golf Carts (New World musicians perform for crowds on Lincoln Road, between 16th and 17th Streets from Washington Avenue to Lincoln Road, while driving by stores and restaurants on golf carts). December through April 2021, first weekend of every month, weather permitting, from 8 to 10 p.m.
The Wick Theatre: Special shows—Lance Lipinsky New Year's Eve, Dec. 31 and Jan 1; Christine Pedi in Great Dames, Feb. 19-20. Full-stage productions—Mamma Mia! Jan. 7 to Feb. 14; A Chorus Line, March 4 to April 4; Nunsense with Cindy Williams, April 15 to May 9. Ticket prices vary. (7901 N. Federal Highway, Boca Raton; 561.995.2333)
Miami City Ballet: George Balanchine's The Nutcracker, Downtown Doral Park (14 socially distanced outdoor performances). Dec. 18 (free performances for first responders and essential workers) through Dec. 31. Tickets include free parking. Sold as pods, $120 to $285, maximum of 4 people. (8395 NW 53rd St., Doral; 305.929.7010)
Note: All shows require audience members to wear masks, and seating is socially distanced.