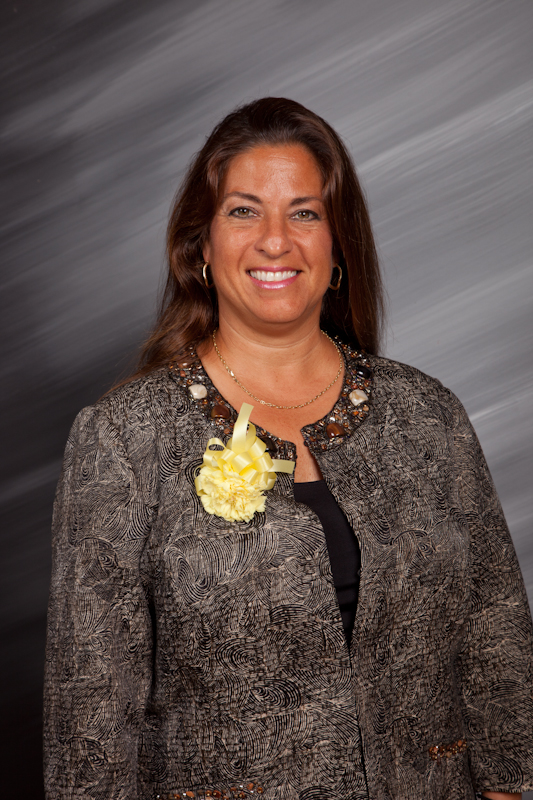 On a normal day, the serenity of Coconut Creek farm Tomorrow's Rainbow is a comfort to children who need grounding and support after losing a loved one or experiencing trauma. The farm, a quiet and peaceful spot in the middle of suburban Coconut Creek, is home to several animals such as goats, donkeys, miniature horses and other animals that children ages 3 to high school interact with during grief support groups and grief camps.
But like many organizations these days, it's mostly empty except for some staff members and Abby Mosher, Tomorrow's Rainbow's executive director. Founding Tomorrow's Rainbow after personal tragedy, she knows all too well that children need an outlet for their grief.
"Grief is something that everybody is going to experience," she says. "The more honest and open we are, and the more we realize that we do have within ourselves the capacity to heal from that grief. But it doesn't happen when we stuff all that emotion inside of our body and act like nothing's happened. It's healing when it's shared."
Thankfully, that sharing is still happening through quarantine with Zoom sessions through which they also get to catch up with the farm animals.
Mosher shared with Lifestyle what it's been like to continue to help children and families through grief even when they're sheltering at home.
How has the organization been affected by this pandemic?
One of the huge challenges is that everything got shut down right before our major annual fundraiser, Hope Floats. Our grief summit—which is an annual education event that we do to teach the community [of] those who work with children, those who are in a mental health field and teachers how to support grief and trauma in children—had to be rescheduled as well.
Hope Floats is important that we continue because people bought boats to create a memory of their loved ones. That's still really important that that happens. [Editor's note: During the event, participants create paper boats in memory of loved ones who have died.] It won't be in downtown Fort Lauderdale in Esplanade Park; it will be here at the farm. We also want to make sure that our sponsors that supported the event get maximum exposure, so we have some creative ideas on how to make that happen.
How have operations been affected?
One of our challenges was that we rely so heavily on volunteers; we have volunteers every single day of the week. That was a challenge to figure out how we were still going to get all of that work done. Our staff is all working remotely.
There are additional things that we've had to do to work remotely. We're providing services through Zoom, so we had to make sure that we were HIPAA compliant. We had to do a telehealth HIPAA-compliant [electronic agreement], so that we could still send registration packets and consent forms to clients and still be able to maintain privacy. At first, it was about getting the infrastructure in place so that we were able to work remotely. Now, it's about those day-to-day things that we did. …
We're still making sure that our families feel comfortable with the Zoom platform. Little by little, those groups are growing. … We have a lot of our children who are being raised by their grandparents, so technology became a challenge as well. Our families are jumping on, feeling more comfortable, and we're able to help more and more of them.
How do group therapy sessions work on Zoom?
Our groups always follow the same format: we sit under a tree and check in to see how everybody's doing. We do our introductions, and then we do an activity. Our activities typically fall within different categories, but, because of the pandemic, we've really stayed more focused on coping skills and things that the children can do in their homes to alleviate anxiety and help self-soothe and self-regulate themselves.
We do an activity, usually, with some basic art supplies, a sheet of paper and some crayons and colored pencils. Those activities are really about coping. What do they do with all this emotion? Sometimes, they don't even have words to match what those emotions are. How do they do something safe, when they're having trouble sleeping, or starting to feel anxious because of what they hear in the news or how our adults in their lives are acting? … After that, we see what the horses and the goats and the pig and [other animals in the farm] are doing [as seen in the photo above]. We finish up with our candle-lighting ceremony, which is sharing a memory of their person and then lighting a candle. The children are used to a candle-lighting ceremony at the farm, so we have the same setup with an overhead camera. They will say, 'I light this candle in memory of …' and they'll say their person. And as they're doing that, we're lighting the candle so that they can see that on the screen.
A lot of our clients want to see the horses as well. We've actually given them kind of a catalogue of pictures and videos that we have taken recently. They'll take the time to look at the pictures of the horses and the videos. …
What are some positive things that have happened during this time?
Seminole Casino Coconut Creek gave us apples and carrots and lettuce so that we could feed the animals. One day, a lady came by and dropped off boxes of apples.
Some of the silver lining has been that we didn't realize that we had this ability to remotely offer services. There are children who haven't been able to participate in group sessions because they literally couldn't get to the farm whether it was [because of] transportation or for economic reasons. When we are back on the farm, we'll be able to maintain a group remotely for children and families that can't get here, as well as in the summer months when it's raining and we have to cancel group [sessions]. Now we won't have to cancel group; we'll just be doing group remotely like normal. It really gave us the ability to realize that our bandwidth was a lot greater than we even realized. It forced us to be creative, and now we're realizing nothing's impossible.
What will Tomorrow's Rainbow services look like in the future as a result of this pandemic?
Most certainly, just like after the Marjory Stoneman Douglas shooting when we opened up a support group specifically for those teens, we will probably have a specific group for children whose loved one died of COVID-19. Their circumstances are so unique, and so different, because when their person was dying, they wouldn't have been able to go to the hospital to see them. Even funerals and memorials are different than they used to be. We really want to make sure that those children can connect with other children who have had that shared experience so that they can relate to them.
We anticipate even more and more children and families who've experienced trauma. These are desperate times for many families, and [we want to make] sure that we're able to provide therapy for those children who've experienced trauma as a result of our changing world.