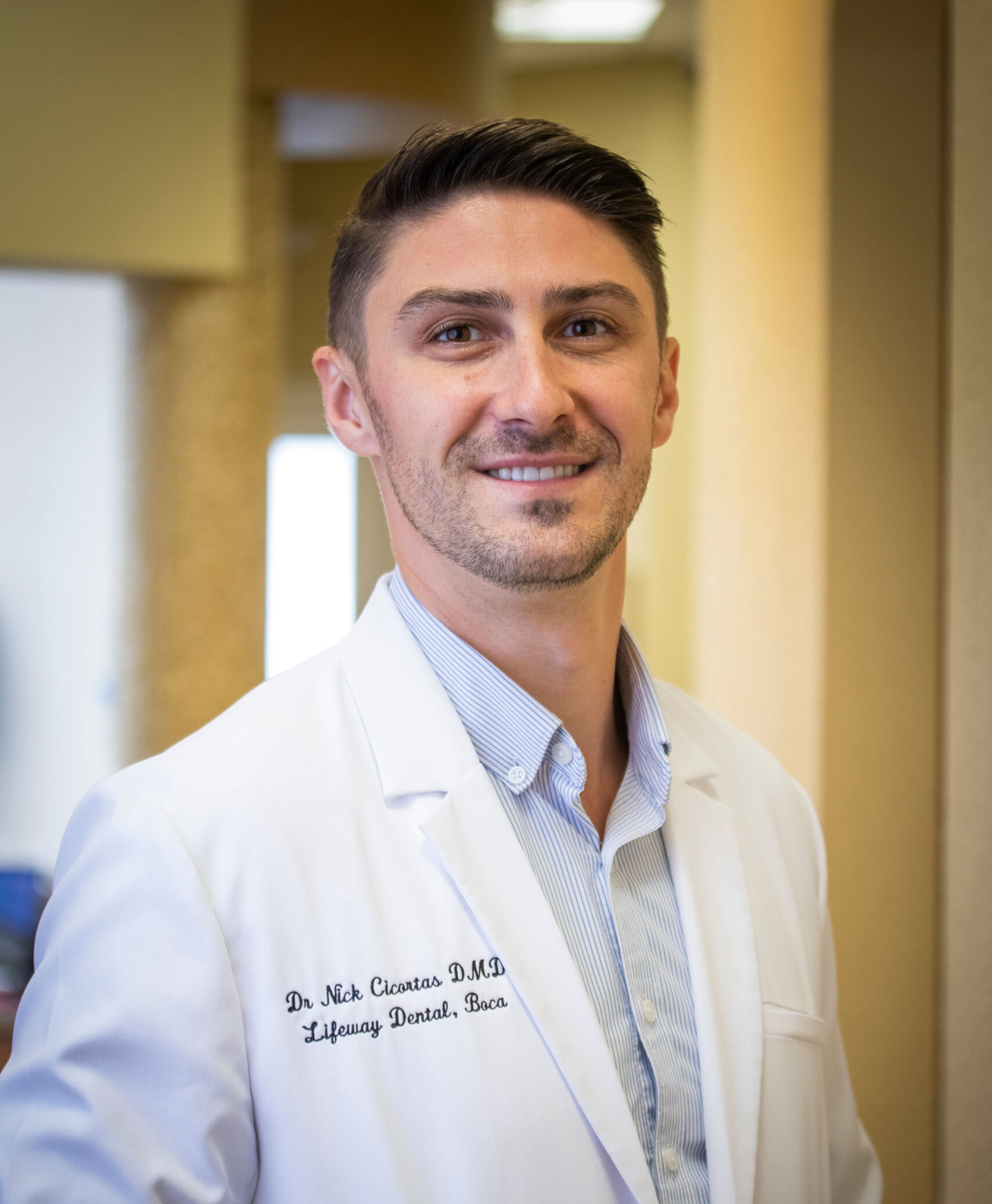 Toothpastes – Are They All Created Equal?
Dr. Nick Cicortas, DMD
Lifeway Dental of Boca
9101 Lakeridge Blvd., Unit 9
Boca Raton, FL 33496
561-852-7700
We stretch and squeeze it down to the very last ounce, and finally, the last bit of toothpaste emerges from the depths of the tube. Onto the bristles goes that last smear of minty goodness! Time to head to the toothpaste aisle to shop for a new dentifrice (den-te-fres…a paste, powder, or liquid for cleaning the teeth).
Brushing with a dentifrice (toothpaste) is one of the most cost-effective ways to keep your mouth in optimal health, and delivers a gamut of therapeutics such as fluoride and whiteners. From the first mass-produced toothpaste by Colgate & Co. in 1873, toothpastes have evolved significantly. However, deciding between competing claims can create confusion, and selection is often made based on price or the allure of glitzy packaging. Here are some things to consider:
Are you at risk for cavities? Based on individual risk assessments, a fluoride toothpaste will be appropriate for most people, especially if you've had a cavity in the last three years or have exposed roots. 95% of brands contain fluoride, and prescription toothpaste is available for those at highest risk.
Do your gums bleed? 42% of the US adult population suffers from gum disease. Studies favor Stannous Fluoride (SnF2) toothpastes (e.g., Crest Gum Detoxify, Colgate Total), and Paradontax (GSK) for bleeding gums.
Do you want to whiten? Everyone wants a more attractive smile, and all toothpastes remove surface stains with regular brushing. For more enhanced whitening, look for hydrogen peroxide, hexametaphosphate, and charcoal in the ingredients, such as in Crest HD and Colgate Optic White.
Do you form tartar? Ingredients such as zinc salts and pyrophosphates slow the formation of tartar; e.g. Colgate Total, and Arm & Hammer Complete Care.
Are your teeth sensitive? Look for Stannous Fluoride, which closes tooth tubules, and potassium nitrate (KNO3), which disrupts nerve impulses (e.g., Crest Gum and Sensitivity).