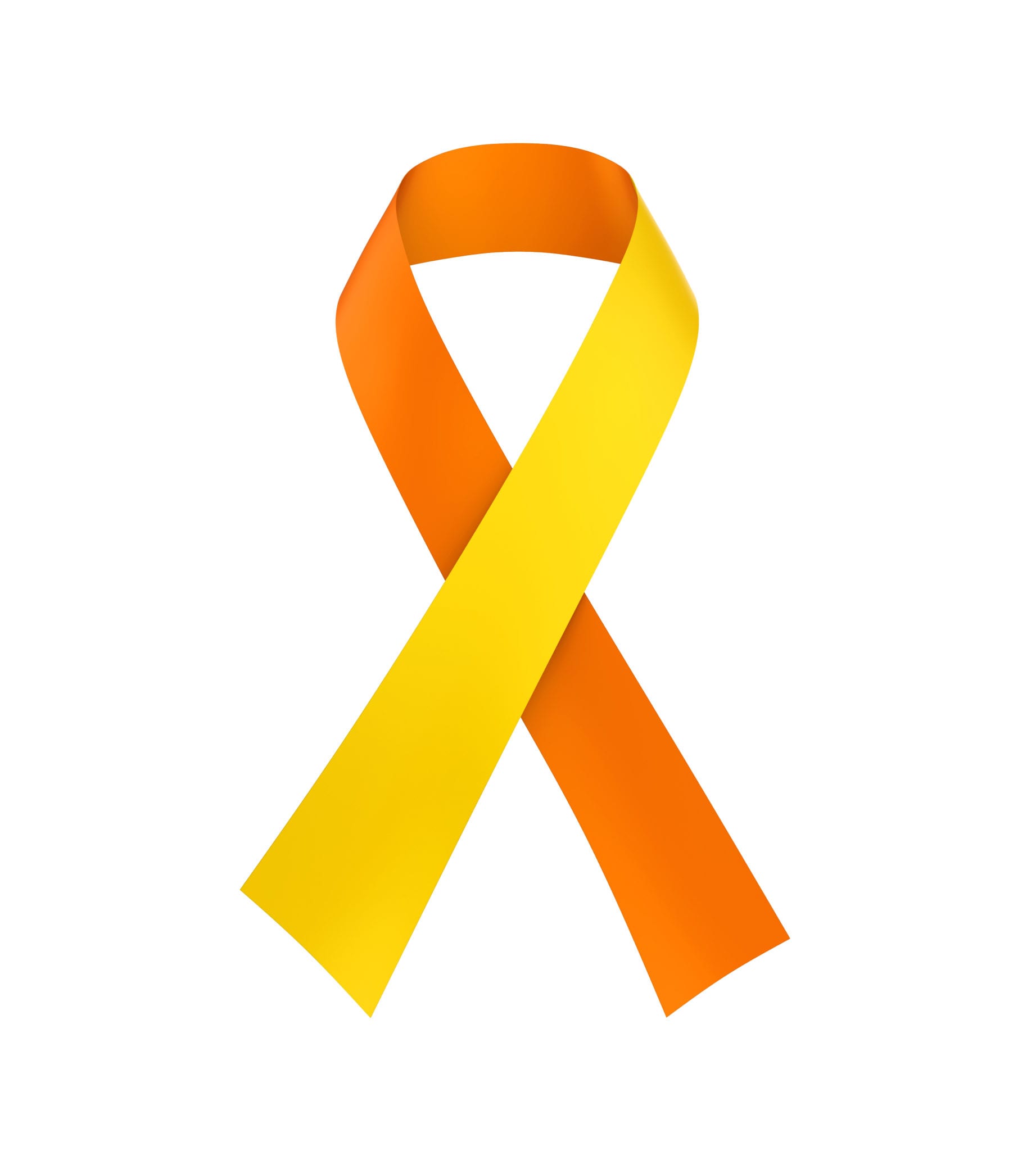 Trauma and Suicide
A local counselor offers insights into the growing epidemic of suicide among young Americans—and its connection to traumatic events
The statistics boggle the mind. According to the Centers for Disease Control and Prevention, suicide was the 10th leading cause of death in the United States in 2017. The CDC reported 47,173 suicides for that year—more than double the number of homicides.
For young people, the statistics become even more troubling: Suicide was the second leading cause of death for Americans ages 15 to 24 in 2017.
The local community felt the ache of suicide when 19-year-old Sydney Aiello, a graduate of Marjory Stoneman Douglas High School, took her life in March at her Coconut Creek home. Days later, two more suicides drew national attention—the deaths of another MSD student as well as Jeremy Richman, the 49-year-old father of a victim of the 2012 Sandy Hook Elementary shooting.
The deaths once again shined a troubling light on the connection between suicide and trauma.
As a mental health counselor, Luna Medina-Wolf is all too familiar with that connection. The Coconut Creek resident is the president of the nonprofit organization Professionals United for Parkland, through which about 150 professionals have provided free therapy sessions to MSD students and their families. However, the lingering effects that trauma can have on an individual are a daily concern for Medina-Wolf. For the past six years, she's been in private practice at Helping Moon Counseling, guiding clients through their traumatic experiences.
"I believe almost every person has some past traumatic experiences that lead to a lot of their issues," Medina-Wolf says.
To better understand the relationship between trauma and suicide risk, Coconut Creek Lifestyle sat with Medina-Wolf at her practice in Boca Raton and asked her about warning signs, the long-term effects of trauma and more.
Everyone understands that something like a school shooting or a natural disaster is traumatic, but what are some other traumas that affect young people that you've seen?
There's enough research [that] shows that if your teacher, when you were 5 years old, screamed at you "Why are you acting stupid?"—if you perceived it as overwhelming, damaging, and there was nobody … to reframe it in your mind—in your mind, you're stupid. And it becomes who you are.
That's a trauma by itself … [an individual] sees life through that lens. So even if somebody says a slight remark that is not even that meaningful—"Oh, that's irrational"—[the person thinks,] "Oh, there you go. I'm stupid." And if this is how you think you are, of course, you'll become depressed; of course, you'll become anxious. There are so many other things that come as a result of that.
… A breakup can be traumatic, and bullying, of course. If you're really hard on yourself, and you have really high expectations on how your grades should be, that could be traumatic. It could be losing big time in a game, if you're on the soccer team, and you were really into winning this upcoming match—that could even be traumatic. Really, trauma is not what you go through; it's more how you perceive what happened to you.
How does going through trauma affect a person in such a way that it makes them consider taking their life?
In trauma work, we differentiate between "little T's" and "big T's." Little T's would be a fight with a friend, an incident with a teacher—all those events that I perceived as something that impacted my personality and [my] schema—how I see the world, how I see myself in the world, how I see others viewing me.
Then, there are big T's like a school shooting, an accident or a terrorist attack. What happens with those is that they change the way your brain functions. The amygdala, which is the emotional response system, hyperactivates itself. Literally, the shape of your brain … changes when you go through a significant traumatic event. So now, you may be hypervigilant, and every noise may be triggering to you. You may be super angry. People feel more comfortable saying they're angry than sad, so people may become hostile or irritated and agitated.
… If you are in a state of dysregulation [as opposed to a grounded and regulated state of being], you start feeling this way for a while—it's depressing, it's frustrating. You start feeling like you're going crazy: "What's happening to me? I think I'm OK, so why am I feeling this way?" And you start having feelings of hopelessness, helplessness. You feel there's no other solution to your situation. You may feel lonely; you may feel uncomfortable sharing it with another person. Then, you start feeling really alone, and you start feeling out of control. You may go to [a state of] hyperarousal or hypoarousal [going beyond dysregulation], and then it will become even more frustrating and intolerable. That's what happens when people don't reach out for help.
What are some of the warning signs of suicide for friends and family to look out for?
Changes in mood, in behavior and in talk—those are three major components. If somebody is very high-spirited, fun and outgoing, all of a sudden, they become kind of mellow. They don't want to do the things that they used to love doing. They don't want to hang out with friends as much anymore. You don't see them watching their favorite show anymore. They lose interest in a lot of things—behaviors that are [not] consistent with what they used to do. I'm not saying that they're stressed about a test, and for a week [their behavior changes]. It's if you see [a consistent pattern where] everything they used to do is starting to change, and they're not interested in the same things.
They start talking in a more hopeless way, feeling lonely. Some people would come out and blankly say, "I want to kill myself. I want to die. I don't know what I'm doing on this planet." But nowadays … everybody knows that if you say, "I want to kill myself," there's a good chance somebody's going to report that to somebody. The ones that really mean it would be a little bit more careful a lot of the time, so you have to pick up more on the signs of just feeling hopeless—"I don't want to do this. I just want to stay home"—things that are more subtle.
Are young people at risk of being influenced by someone else's suicidal thoughts and actions?
It's very individualized. … That was a big fear that happened with the Parkland suicide—that it's going to become this wave. … Does [the risk] exist? Of course. That's why talking about it is so important, so they're educated, and they know that there are other ways. …
Most of the time, [according to] research, people feel that by committing suicide … they're saving the people they love from pain. "Now they don't have to worry about me anymore. Now, I'm not a burden to anybody."
They believe this because they didn't have anybody telling them, "Even if you're having a hard time, I want to be there for you. This is what I'm here for." They don't think, "Now they're going to be sad because of this for the rest of their lives."
That is the thought process because it's not something that is rational. There are three parts of the brain that are significantly affected by traumatic events. One of them is the thinking center, [the neocortex]. So, now we're not thinking rationally anymore; the amygdala [neurons in the medial temporal lobe] gives you signs that are not consistent with the way things are because it's hyper-regulated. … Therefore, your decisions are going to be impacted by that, and there's going to be some irrational decisions.
How does a trauma that directly affects young people also affect their parents?
If we take the shooting specifically—that day, they know the school is on lockdown. The student may be answering [text messages], maybe not. The parents are traumatized that day themselves. For some parents, it took hours and hours until they knew that their children were OK.
There were many cases of parents who came in [her practice] saying, "My kid really needs to be seen." After a few sessions with the kid, I realized, "Your kid is fine. You need to start coming to see me." [Some] kids were resilient. They needed a few sessions and were fine after, but the parents were traumatized way more than the children, and they had to receive help at that point.
As a parent, I realize one of the biggest fears in life is to lose your child. So any trauma related to possibly losing your child—if it's a sickness, if it's an accident of any kind—[can cause trauma]. I have parents coming in here to work through their kid going to college. … Kids definitely bounce back way faster, so sometimes, a parent can be even more traumatized than their child.
What steps should be taken after trauma to prevent long-term dysregulation and, ultimately, suicide?
The first year after a traumatic event is the most significant one, because it's much easier to work through trauma in the first year. It's preferable for people to get services as soon as possible after a traumatic event. Go see a professional. With most insurance policies nowadays, counseling is covered. Talk about it for a little bit. Make sure you're OK.
People just learn to live with their new traumatic state. … You can just start saying, "This is how life is." "It's not safe out there." "I can't trust people." Or whatever your new schema is—this could be your new reality. … It's important to work on it as early as possible, not because you can't function without [therapy, but because] at some point, there's a good chance [the trauma is] going to catch up to you.
It can catch up to you [through being] very anxious, or very depressed or having low self-esteem. Or it can catch up to you in a way that you become so hopeless and helpless that you feel like suicide is your only answer.
How much of a factor do you think social media has played in the prevalence of suicide?
I believe that media presents a lot of triggers for anyone under any circumstances. In particular with teens, they are just more exposed to different social media, which increases the constant triggers of the experience. Hence, if somebody is already not doing so great, and they constantly get triggered, their [rate of danger] increases.
… I think school performance is a big [stressor] for teens; socialization and peer interaction is huge, especially because of social media nowadays. I think that when I look at my generation compared to the current generation, if they want to escape some of what's going on, it's so hard for them. For me, I could have just shut the TV off … or just don't go to the computer. But I didn't have it in the palm of my hand at all times, constantly updating and sending stuff. … This generation, you leave school and it doesn't mean that you left the cycle of what's happening—whether it's a shooting, if you fell at school and some people saw it, or if there's any bullying or hazing happening.
The past few years, we've seen a number of well-known people die by suicide—Robin Williams, Anthony Bourdain and Kate Spade among them. Do these high-profile deaths contribute to suicide risk overall?
There is no specific data as far as I know about how famous people's suicides affected suicide rates. Nonetheless, data shows that being exposed to another person's suicide or to graphic and sensationalized cases of suicide could be a risk factor. That being said, the fact that there have been multiple famous deaths by suicide recently could be a presentation of this factor.
What research shows is that there is no single reason that causes suicide. Normally, it is a combination of factors that lead to death by suicide. In Florida, the rates of death by suicide increased by over 10 percent from 1999 to 2016 [according to the Centers for Disease Control]. Based on the research, it seems that there are multiple factors related to contributing factors [such as relationship problems, substance abuse, legal problems, physical health problems, job and financial problems and more].
… Awareness, at the end of the day, is part of the prevention process. … what happened with Robin Williams, for example, was that people started realizing that you can seem happy and fine and still be depressed and really hopeless on the inside. I think it started opening people's eyes to the fact that … "Are you OK?" is not enough. … You dig a little deeper: "Well, I saw you not going to hang out with your friends anymore lately. What's going on? Tell me a little bit what's going on with you." … A lot of times people don't feel comfortable with what they might uncover, so they don't go deeper. But that's how you're going to make sure that you're helping somebody.
Where to Call for Help
• Helping Moon Counseling: helpingmoon.com
• Professionals United for Parkland: pu4p.org
• 2-1-1 Broward: Visit 211-broward.org or call 2-1-1 or 954.537.0211 24/7 for emotional counseling and support
• National Suicide Prevention Lifeline: suicidepreventionlifeline.org
• Hotline: 1.800.273.TALK (8255)
• IMAlive: imalive.org
• #BeThe1To from the National Action Alliance for Suicide Prevention and the National Suicide Prevention Lifeline: bethe1to.com