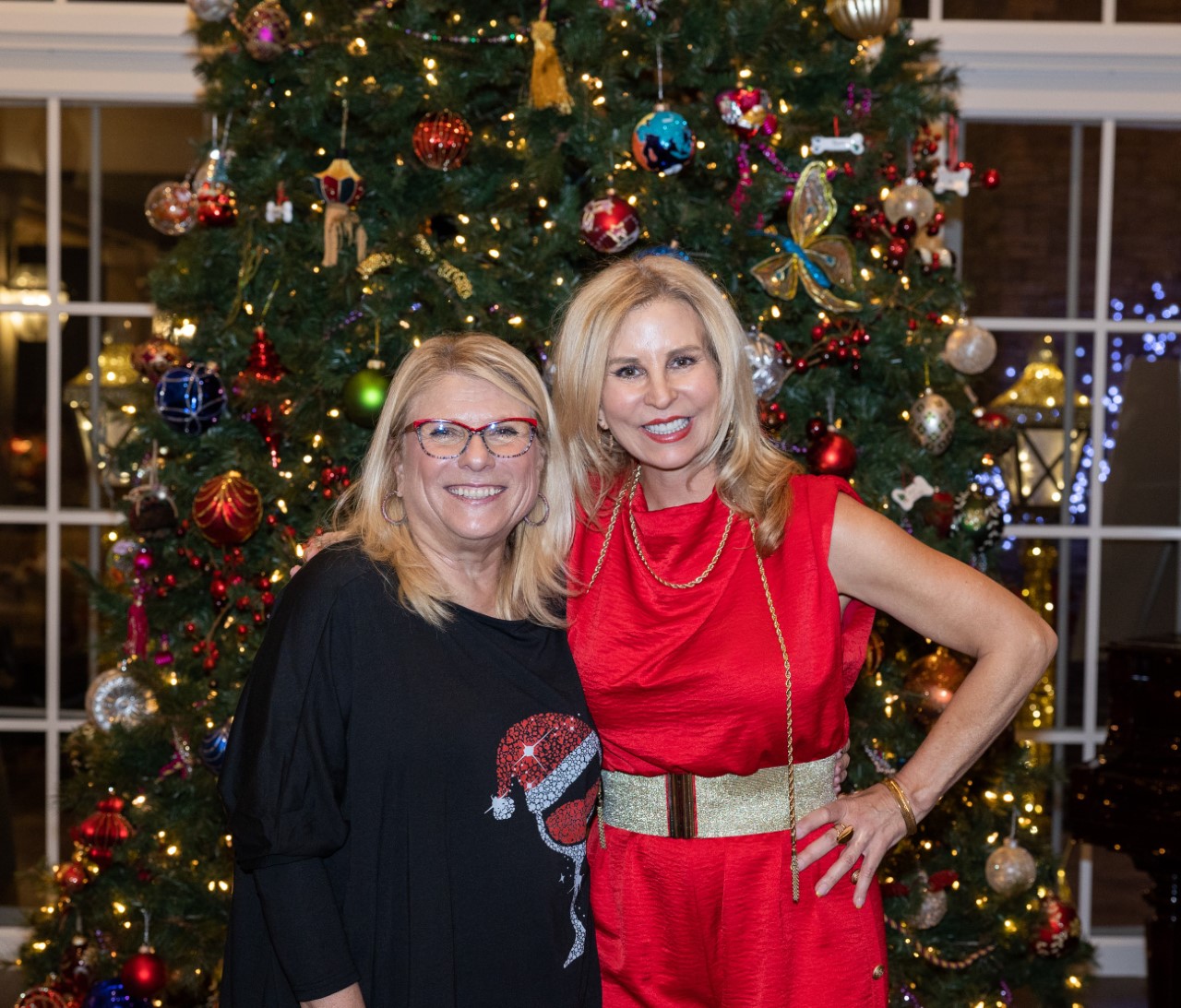 United Way of Broward County Holds Annual Alexis de Tocqueville Society Reception
Lisa Lutoff-Perlo and Andre Perlo hosted the event
The annual United Way of Broward County's Alexis de Tocqueville Society Reception was attended by over 100 guests at the home of United Way of Broward County Board Chair and the president and CEO of Celebrity Cruises, Lisa Lutoff-Perlo and Andre Perlo. The reception honored Alexis de Tocqueville Society members for their dedication and commitment to serving the community. United Way of Broward County president and CEO Kathleen Cannon greeted guests and shared her appreciation for all their volunteerism, leadership, inspiration and exceptional support of United Way of Broward County.
During the event, the Gaddis family (Susan Gaddis, Laurie Lorden, and Sandy and Perry Stamos) were presented with the 2022 Alexis de Tocqueville Society Award, given for outstanding contributions to United Way of Broward County and to the Tocqueville Society as well as for exceptional philanthropy and volunteerism in the community. The Gaddis family supports many nonprofit organizations throughout Broward County.
"The Gaddis Family have been devoted advocates for the mission and vision of United Way of Broward County and we were thrilled to honor them at our annual reception," Cannon says. "They have generously supported our work as Tocqueville Society members since 2002 and although Jesse passed away in September 2019, Susan continues his love for helping others through her contributions to our United Way and the people who live in our community."
United Way of Broward County's Alexis de Tocqueville Society was established in 1990 to deepen the understanding, commitment and support of our most generous and community-minded investors. In the spirit of the great philosopher Alexis de Tocqueville and his admiration of voluntarism in America, the United Way of America founded the Alexis de Tocqueville Society in 1984. Recognition in the Society is granted to individuals who give a minimum contribution of $10,000 annually to United Way. Partnership with United Way's Million Dollar Roundtable is limited to individuals who have contributed $1,000,000 or more to the United Way mission.