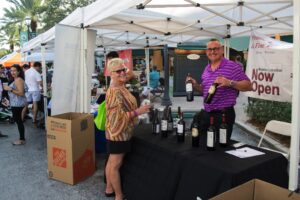 The Weston Town Center's Food and Wine Festival will commence from 3:30 p.m. to 7 p.m. on Sunday, Dec. 12, at the shopping mall. This year's event will feature numerous wine samplings and food bites from local and nationally recognized wineries and top restaurants from Weston and nearby cities.
The festival will include a kids' corner featuring an electric train, a bounce house, face painting by Queen Elsa from Frozen and snow cone treats to ensure the entire family can enjoy the event. Adult entertainment will be highlighted by live music, culinary and mixology demos and interactive retail vendors.
Tickets are $45 for adults (21 years and older) and $25 for anyone under 21 years of age. For more information, visit here.