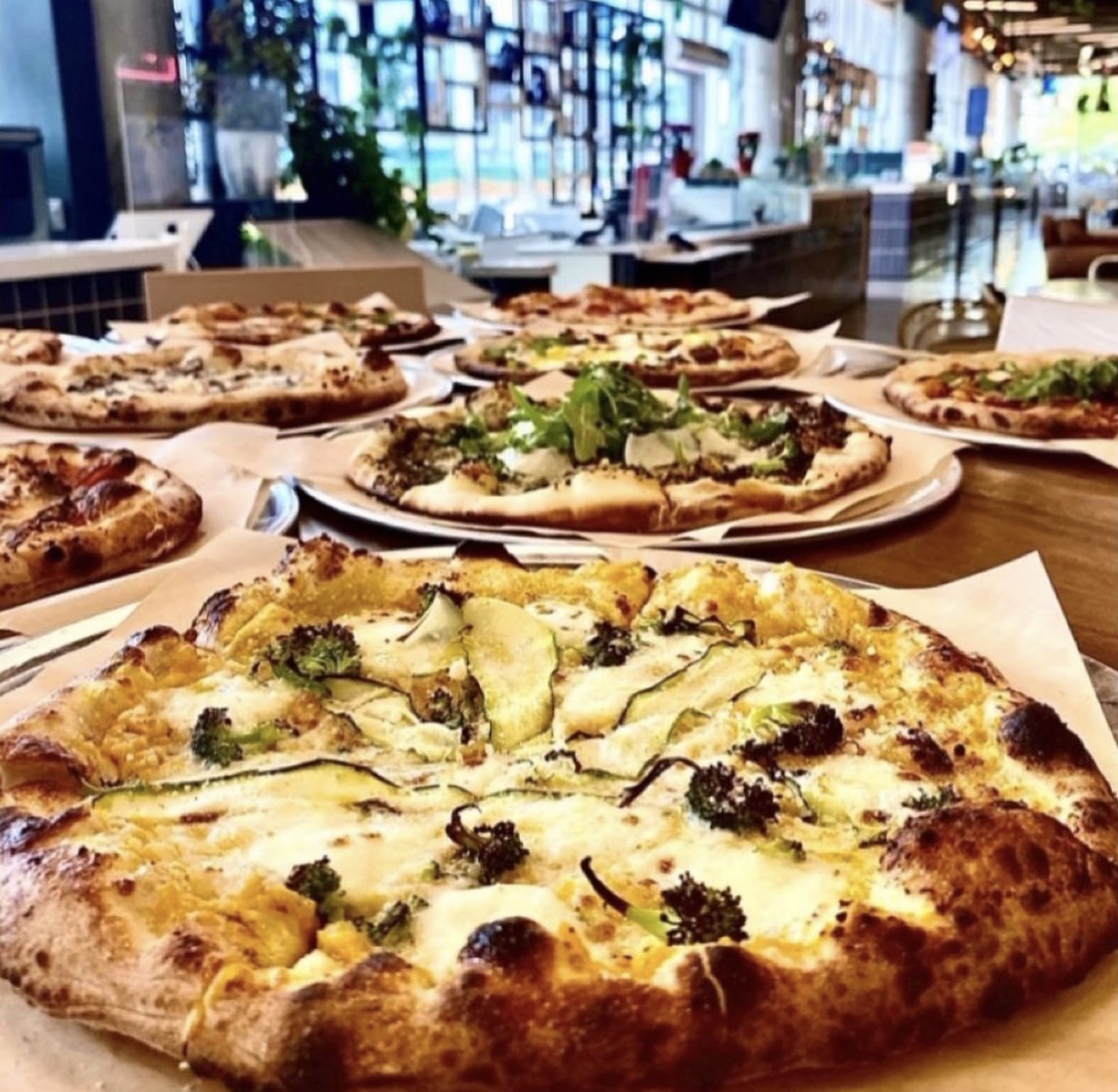 Where to Celebrate National Pizza Day in South Florida
Pizza lovers can rejoice on Wednesday, Feb. 9
Since Italian immigrants brought the Italian staple to the U.S. in the 1940s, pizza has become a classic American favorite. To celebrate National Pizza Day on Wednesday, Feb. 9, we've compiled some South Florida eateries offering tasty slices and mouth-watering deals to mark the occasion.
Café Americano
Café Americano serves classic American fare with a Latin twist. The diner also offers an extensive New York-style pizza menu perfect for celebrating National Pizza Day, where guests can create their own pies ($16) with various toppings ($1 each) from jalapenos and pineapple to chorizo and pork belly. Pizza Lovers can also choose from a selection of hand-crafted pizzas such as the Classic New York Cheese ($15.95) with marinara and mozzarella cheese; Meat Lovers ($17.95), old world pepperoni, pit ham, smoked bacon and chorizo; and Veggie ($15.95), onion, tomato, mushrooms, green and red peppers.
Website: Cafeamericano
Address: 1144 Ocean Drive, Miami Beach or 1776 Collins Avenue Miami Beach
800° Woodfired Kitchen
For National Pizza Day, 800° Woodfired Kitchen in Aventura, co-owned by NBA Champions Dwyane Wade and Udonis Haslem, will offer a special Buy One Get One Half Off on their signature Margherita Pizza ($14). The offer applies for dine-in and pick-up.
Website: 800° Woodfired Kitchen
Address: 2956 NE 199th St, Aventura
Eleventh Street Pizza
Eleventh Street Pizza offers one of the area's most authentic New York-style pizzas with free Carmine slices from 3 p.m. to 5 p.m. while supplies last (one per customer). The restaurant also offers its weekday happy hour featuring 50% off all slices and beers from Tuesday through Friday.
Website: Eleventh Street Pizza
Address: 1035 N Miami Ave. #103 Miami
Shooters Waterfront
On National Pizza Day, Shooters will offer a selection of flatbread pizzas such as the chicken pesto flatbread ($16), including mozzarella, balsamic glazed onions, roasted red peppers, and pesto cream.
Website: Shooterswaterfront
Address: 3033 NE 32 Avenue, Fort Lauderdale
Simply Good Pizza at The Lincoln Eatery
Simply Good Pizza, a pizza bar located at The Lincoln Eatery, features the Breakfast Pizza ($15), a flavorful pie topped with mozzarella, gruyere, smoked bacon, green onions and a sunny-side-up egg. Other notable pies include the Mushroom & Truffle ($15), served with mozzarella, Gruyere, Parmesan, cremini mushrooms, truffle oil and the Garden ($14), vegetable-forward with arugula, blistered cherry tomatoes, mozzarella and a flavorful balsamic reduction. For dessert, sample the Guava & Cheese Pizza ($8), a combination of guava shells, whipped cream cheese and pistachios.
Website: Simplygoodpizza
Address: 723 N Lincoln Lane, Miami Beach