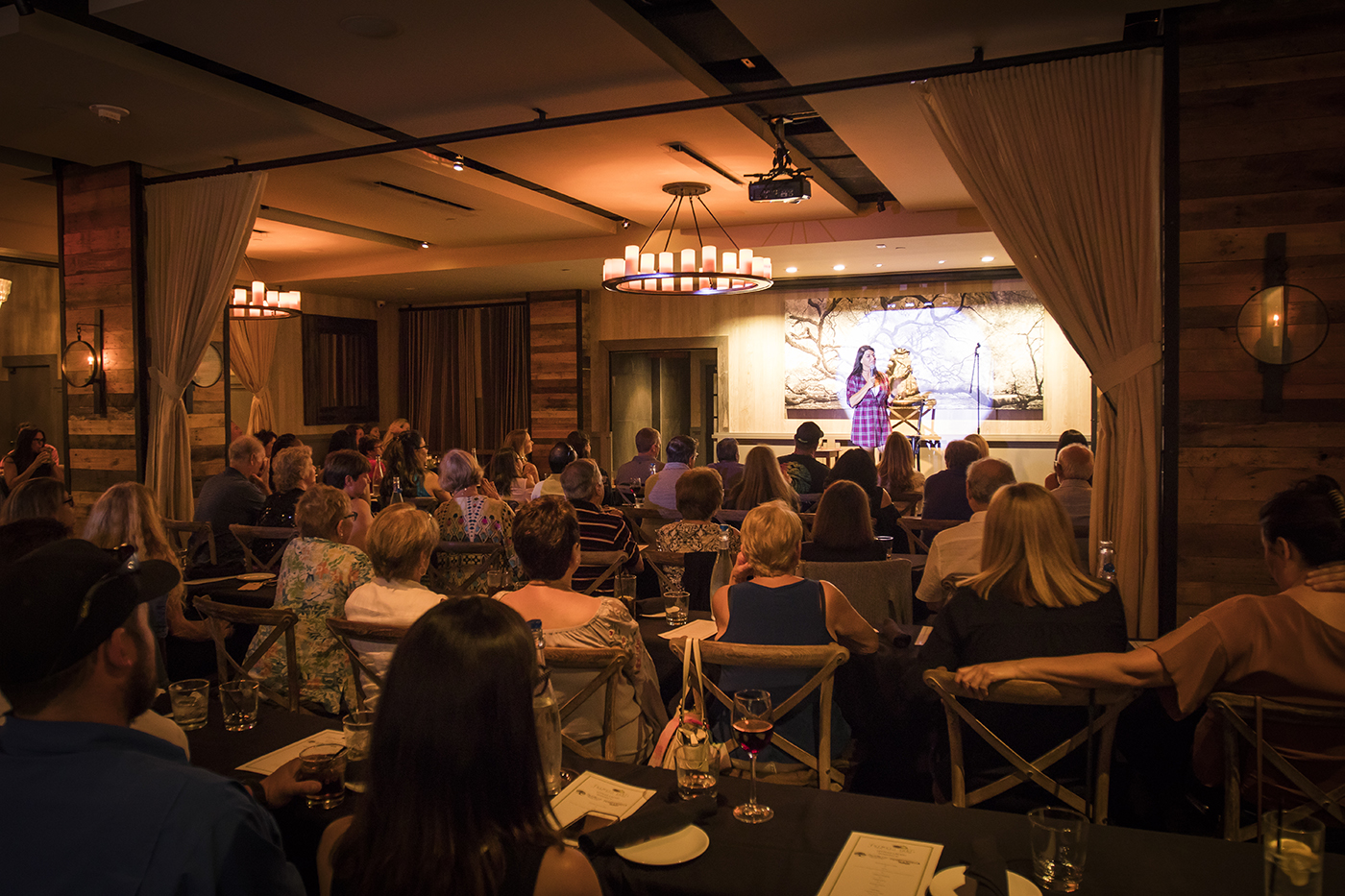 Hearty Laughs
A sense of pride washes over Jen Hellman as she explains to customers at Boca Raton's Farmer's Table that she just graduated at the top of her class.
"I didn't know there was a valedictorian for DUI school," she says.
It's not exactly the type of quip you expect to hear at a farm-to-table restaurant (1901 N. Military Trail) that deals in healthy menu options, but it's what co-owners Joey Giannuzzi and Mitchell Robbins envisioned when they recently introduced "Lettuce Laugh" nights there. The twice-monthly comedy shows, held in an event space separate from the restaurant, gives local and traveling stand-ups an opportunity to take the stage.
"When we first got together, we wanted to be a positive impact on the community," Giannuzzi says. "What's more positive than making people laugh?"
So when Hellman—Giannuzzi's friend and a South Florida comedian—proposed the idea to host a comedy series, the owners thought, "Why not?"
Their instincts were right; the first show in July sold out all 110 seats and had the audience roaring.
The headliner was former Boca Raton resident Mike Vecchione, known for his own TV special on Comedy Central, a run to the semifinals on "Last Comic Standing," and a recent appearance on NBC's "The Tonight Show."
The comedy nights will feature a special menu, with specific selections from the regular Farmer's Table menu. Dishes on opening night included vegan spinach and artichoke dip and a special cheesesteak featuring sliced Gruyere, caramelized onions and peppers on a toasted herb baguette.
The series is scheduled to run until September, with Hellman hosting regularly and new headliners for each performance. Giannuzzi and Robbins don't plan on stopping the series anytime soon.
"We hope to keep this going as long as possible," Giannuzzi says. "It all ties together; everything we do here is in the name of health and wellness."
Call 561.417.5836 for information about upcoming events.