S3
Address: Hilton Fort Lauderdale Beach Resort; 505 N. Fort Lauderdale Beach Blvd.
The Buzz: The ocean backdrop across the street speaks to the restaurant's moniker, which stands for sun, sand and surf. But diners frequent S3 for far more than the views. The eclectic menu features everything from sushi/sashimi to chef-driven shareable (mac & cheese with spinach and smoked gouda) and large plates (Chilean sea bass in a miso sake glaze). Selections off the wood-fired oven are not to be missed, including oak-grilled octopus with homemade salsa verde and roasted oysters with chorizo breadcrumbs. On the sushi side, the picture-perfect presentation on specialty rolls like the mighty Arrowhead is matched only by what lies inside (in this case, tuna, yellowtail, salmon and crab). Wash it all down with a Coconut Breeze, S3's special rum coconut cocktail, served in a retro-esque novelty glass. Unfortunately, they aren't for sale. We asked.
Contact: 954.523.7873; s3restaurant.com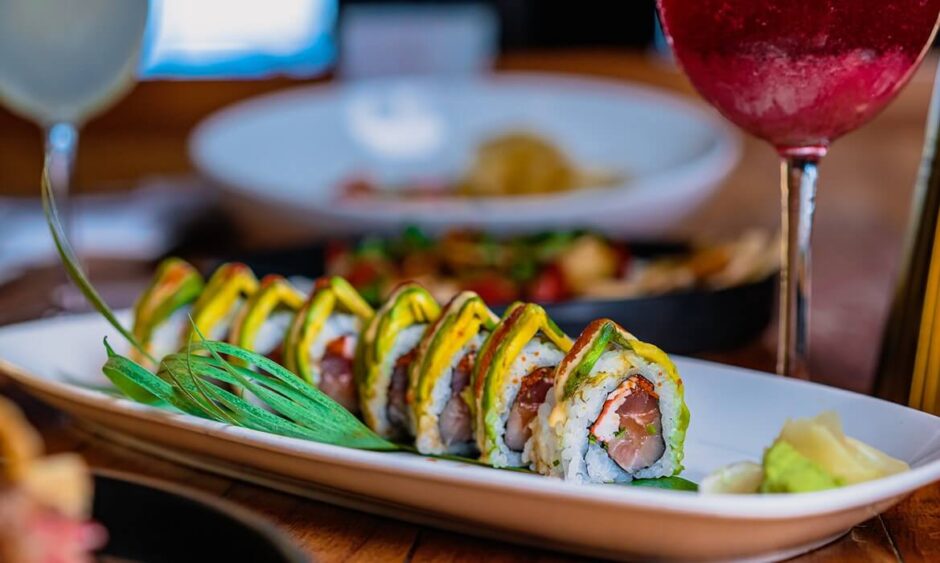 Flybridge
Address: The Boca Raton; 501 E. Camino Real, Boca Raton
The Buzz: Intimate and highly exclusive, this fine-dining showstopper atop The Boca Raton's Yacht Club boasts views of Lake Boca and the ocean beyond. But here's the catch: Flybridge is only for guests staying at the Yacht Club, the resort's adults-only offering that features private butler service and water-facing balconies in its all-suite accommodations. We say, take the leap, book a weekend getaway and make a reservation at Flybridge. There's a reason why it feels like you've received a private invite to sit at executive chef Peter Annewanter's table. The former chef at acclaimed Vortuna Health Resort in Austria delivers an experience meant to sweep you off your culinary feet—including a curated prix-fixe six-course tasting menu that changes with the season.
Contact: 561.447.3000; thebocaraton.com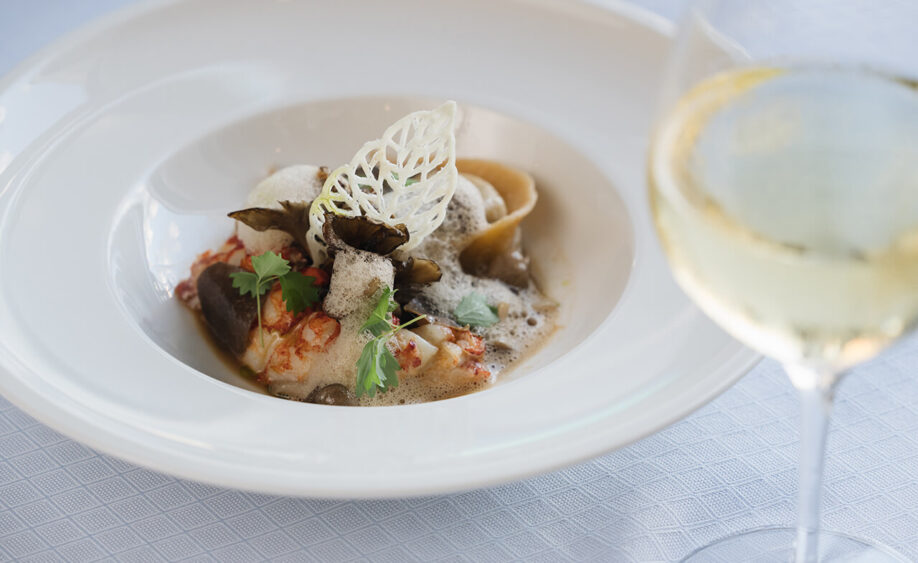 Ocean2000
Address: Pelican Grand Beach Resort; 2000 N. Ocean Blvd., Fort Lauderdale
The Buzz: For the ultimate in romantic resort dining, few offerings match Pelican Grand's Toes in the Sand beachfront experience. An extension of its popular restaurant, Ocean2000, Toes in the Sand places guests within earshot of the surf on tables set atop sand dunes. Kick off your meal in grand style with the seafood tower for two, teeming with lobster, lump crab, jumbo shrimp, oysters and tuna tartare. While dining in the dunes is in a league of its own, the restaurant is perched perfectly along the resort's expansive oceanfront verandah, so there isn't a bad seat in the house. Seafood is the star here, including the flavor-rich cedar-plank salmon, and the risotto with lobster, scallops and shrimp.
Contact: 954.556.7667; pelicanbeach.com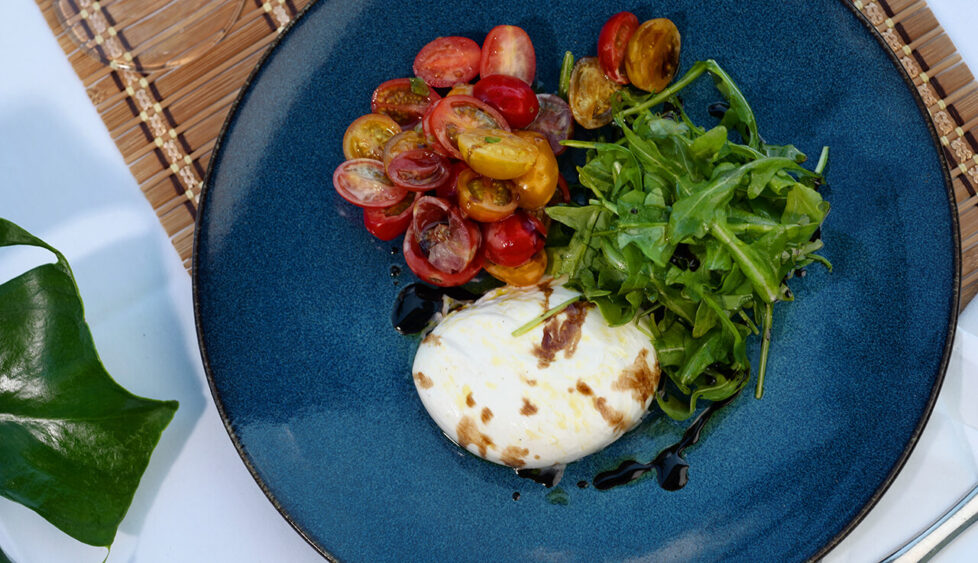 Azzurro (Main Photo)
Address: Trump International Beach Resort; 18001 Collins Ave., Sunny Isles Beach
The Buzz: Locals were delighted when Azzurro, which spent 10 years on Sunny Isles Beach, moved down the street and took up residence inside the resort. While there is an indoor dining area, the place to take in the prime beachfront location is on Azzurro's terrace, where savory dishes that draw inspiration from Italy's great cities make you feel like you've been transported to the Amalfi Coast. Dishes like the chef's Bucatini Cacio & Pepe add to the feeling. It's known as an Italian peasant food from the days when Roman sheep herders would mix their sheep's cheese with water from the cooked pasta (and pepper) to make a cream sauce; here, the pasta dish receives an upgrade with hot black truffle. Azzurro puts its stamp on traditional sea bass, too, preparing it piccata style with lemon caper sauce. On Sunday, Azzurro hosts brunch on the terrace from noon to 3 p.m.
Contact: 305.692.5571; trumpmiami.com
Atlantic Grille
Address: The Seagate; 1000 E. Atlantic Ave., Delray Beach
The Buzz: The Seagate Hotel, which first opened in the 1930s, has a heritage of finery in Delray Beach. Its current signature restaurant, Atlantic Grille, streetside on Atlantic Avenue, captivates with a silvery blue décor that casts an seaside spell—even if the ocean is a block away. The illumination is from a 450-gallon aquarium of tranquil moon jellyfish as well as a 2,500-gallon shark tank. The menu is exquisitely crafted by executive chef Glenn Rogers, a Massachusetts native, which may explain why the upscale coastal cuisine has a slight hint of New England influence. The Lobster risotto with English peas, Parmesan and herbs is one of the most popular dishes. While the appetizer of grilled Spanish octopus is divine—tender and succulent—it's worth ordering just to taste the accompaniment of crispy potato and goat cheese croquettes. The bar, with its circular fish tank focal point, hosts happy hour every day from 3 to 6 p.m.
Contact: 561.665.4800; seagatedelray.com