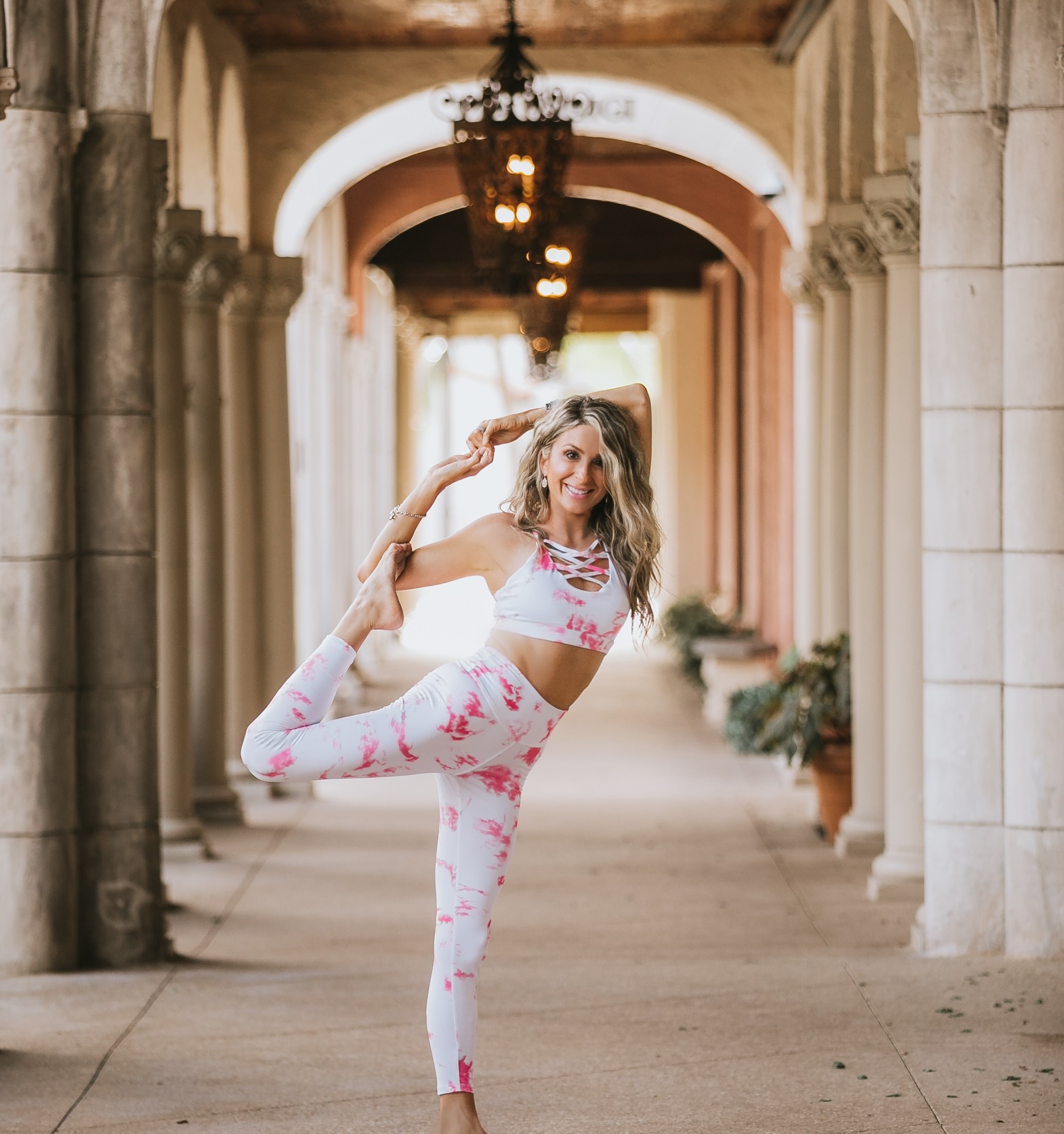 5 Questions: Brie Mazin
The founder of Florida Yoga Mama continues to inspire women in South Florida
In some ways, Brie Mazin was born to follow a path of enlightenment. Her late grandmother, a published author, wrote about meditation and spirituality. And her mother, who she describes as her best friend, raised Brie with principles steeped in mindfulness.
But, in 2008, Brie was stuck on the hamster wheel in New York City, handling fashion and jewelry accounts as a public relations professional. It wasn't until a trip to Israel that year that the Chicago native (her family moved to Coral Springs in 1986) began to see the contours of a future that would change her life—and impact the lives of others.
"I [returned from Israel] questioning who I was and what I wanted to do," she says. "I longed for a greater meaning in my daily life."
After quitting her PR job and moving back to South Florida, Brie would find that meaning in her personal life—she and Evan, her husband of 10 years, have three children (Sydney, 9; Slade, 7; and Shea, 4)—as well as in an ancient discipline. The woman behind Florida Yoga Mama shares part of the journey that led to her becoming a popular yoga instructor, video host, blogger and influencer. (floridayogamama.com)
How did you discover yoga and why did it resonate with you at that point in your life?
After returning to South Florida, I attended my friend's birthday yoga class. I always thought yoga wasn't for me; I assumed it was low intensity and for the flexible. Little did I know how challenging it was and how every single muscle of your body is involved. It was the first time where I [felt the connection between] my mind, body and soul. I was intrigued to know more. The practice also led me to creating a vision board of how I saw my future; I began to see the power of visualization and inner work.
By 2011, I was teaching yoga. I wanted others to get glimpses of this inner joy that nothing on the outside can provide. Our society teaches us to compare, and social media isn't always the full picture. Through yoga, we learn that we are unique—and that we have our own gifts to share.
When you reflect on who you were before 2008, compared to now, what has changed?
The biggest difference is how I approach life now through a lens of compassion and patience. It's also the harmony and the balance. I was always such a go-getter—and I still am. But I've found the formula for how not to burn out. It's the yang [the action] but also the yin [the downtime] that are needed for this internal bliss.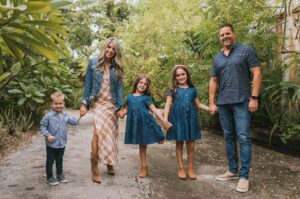 What was it about your experiences as a mom—along with the influence that yoga was having on your life philosophy—that led to Florida Yoga Mama?
I always knew I wanted to be a mother, and yoga helped prepare me by knowing it was important to also fill my cup.
With a premature newborn who I was breastfeeding, it wasn't easy to escape onto my yoga mat. I made it a weekly priority to attend a class so that I could be the best version of myself for my daughter. When my other children were infants, I brought them to outdoor yoga classes and even taught prenatal yoga for many years. A lot of moms put themselves on the backburner; it's important to feel good not only on the outside but on the inside.
I began the Florida Yoga Mama brand in February 2019. I have a friend who's a fashion blogger, and she asked me why I had three separate accounts [one for her online YOUnited TV content, one for yoga and one for her personal life]. I said, "Because I don't think everyone is interested in all of them." She told me, "Of course, they are. All three categories are a part of you!" So, the brand was born.
What do you think distinguishes your yoga sessions and special retreats?
What sets my yoga classes apart [she mainly teaches vinyasa yoga] is that I teach in a relatable way and combine "real mom life" humor mixed with spirituality. I always have a collective class theme that's based off something I am personally going through. My students feel that. The most rewarding aspect for me is knowing that others are enhancing their lives through my sharing.
I feel that I'm giving others permission to be themselves. I show all sides—the good, the bad and the relatable. Life isn't perfect and our vulnerability gives others permission to let their armor down too.
How do you see Florida Yoga Mama evolving?
My goal is to add some family travel to my repertoire and lead yoga retreats as the kids get a little older. The influencing space is only getting bigger, and I am here for it all! I am currently manifesting teaching yoga to Hoda [Kotb] and Jenna [Bush] on [the fourth hour of] Today.