The Great American Beach Town remains untouched by time
Lauderdale-By-The-Sea has an easy time preserving its beachside charm and boutiquey ebb and flow. The entire town, steeped in mid-century modern architecture, is only 1.5 square miles. There isn't a Starbucks or chain restaurant on its strip of East Commercial Boulevard. And though its surrounding neighbors dot the beachside with high-rise condos, Lauderdale-By-The-Sea restricts buildings to no more than four stories. This is just part of the allure of the Great American Beach Town—a slice of South Florida rich in character, where mom-and-pop restaurants and stores still thrive. If you haven't visited in a while, it's time for a day trip.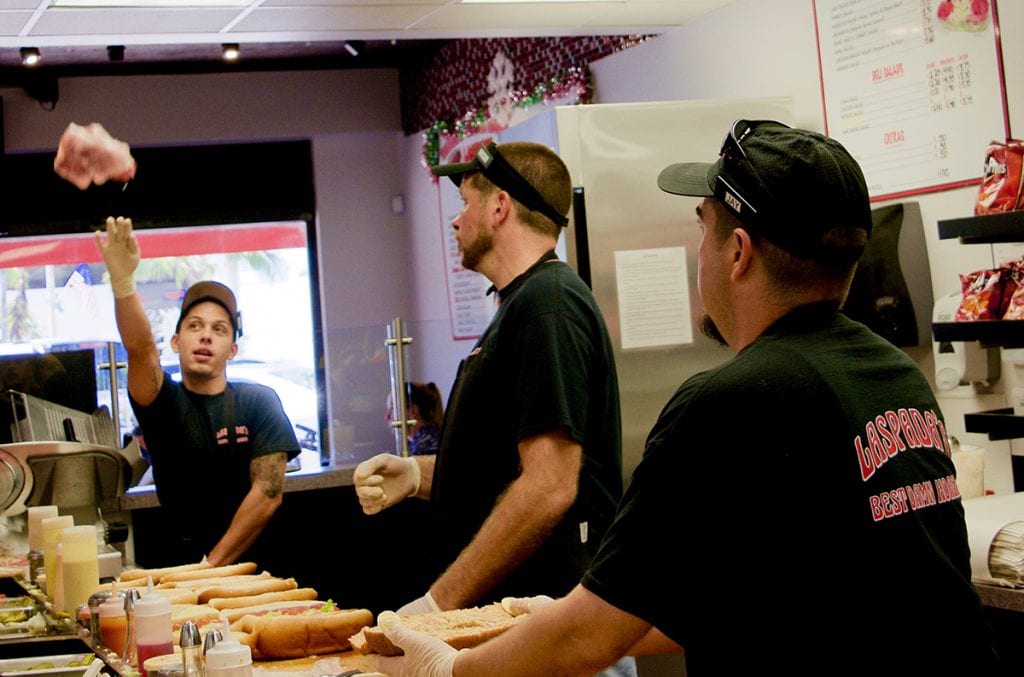 GRAB LUNCH: Before there was a sub-shop chain on every corner churning out pick-your-own topping sandwiches, LaSpada's Original Hoagies was creating the kind of piled-high meat sandwiches that many Florida transplants grew up with up North. A local get-it-to-go must for four decades, LaSpada's is as much about the show as it is the mammoth hoagies. Turkey, roast beef, ham, etc., is tossed through the air from the pitcher, who works the deli slicer, to the catcher, who ensures it lands atop the fresh baked bread. (233 E. Commercial Blvd.)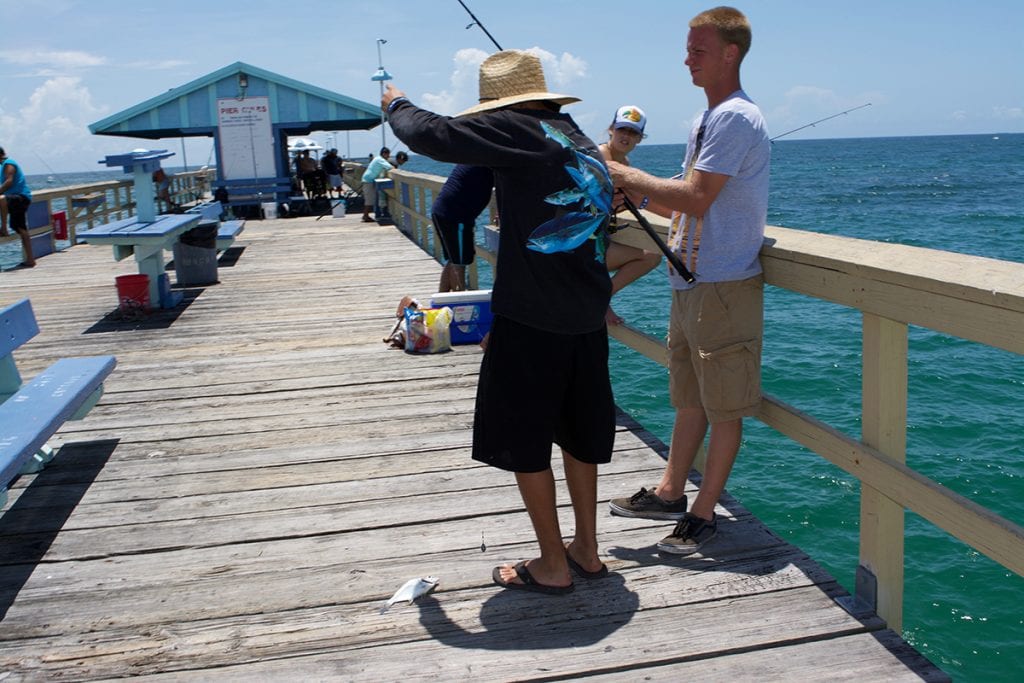 REEL TIME: The area's most famous landmark, Anglin's Fishing Pier, honors the town's first mayor, landowner Marvin Anglin, who completed an 800-foot pier—by hand—at the eastern end of Commercial Boulevard in 1941. A new one was built in 1963, lengthened by nearly 100 feet and widened to 20 feet. Regulars know where to fish for certain catch. Beginning of pier: whiting and snapper. Middle: pompano, snapper, tarpon, cobia, bluefish and mackerel. Middle to end: the other fish mentioned, plus kingfish. The pier is always open for fishing, with a $2 charge to walk it.
PRIME PROPERTY: Villas by the Sea, a new luxury development in LBTS, features two four-story condominium buildings—with 15 units overlooking the beach and another 36 just across the street. Amenities for the property, which range in price from the $700,000s, include a two-story oceanfront clubhouse, The Sea Club, which offers residents a fitness-cardio center, resort pool, spa and private cabanas. Because of the villas' coveted oceanfront location, a number of buyers camped out overnight before construction started in 2014 to make sure they got a prime piece of beach living.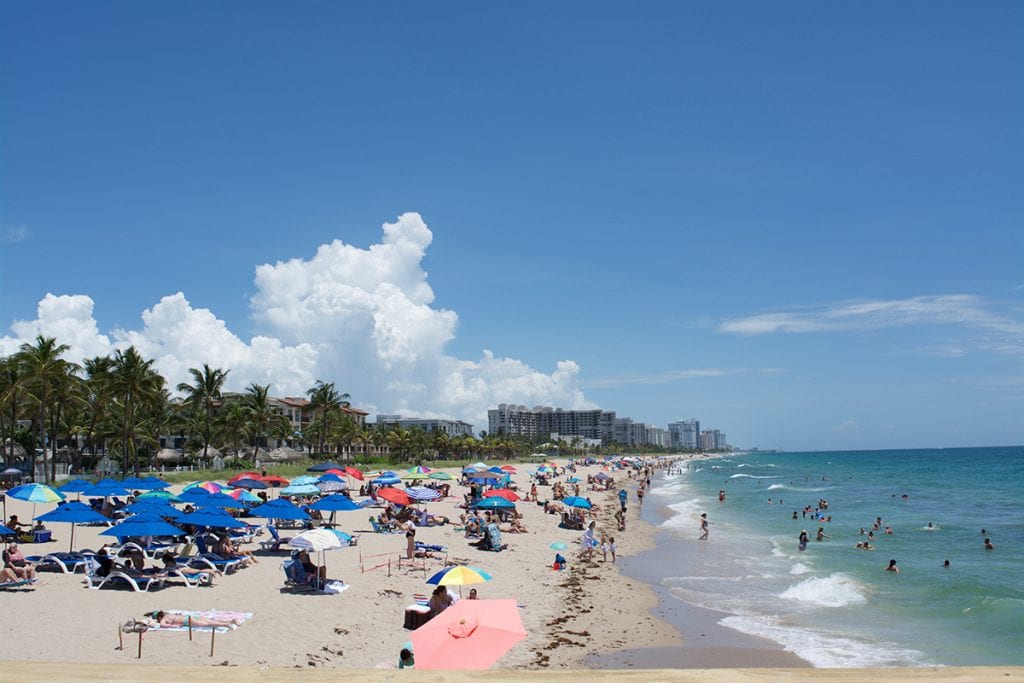 KICK BACK: Three years ago, the town renovated its public patio area and added colorful, oversized Adirondack chairs and benches that look like they're made from petrified boats. This is the place to take in the salt air and people watch. Try your hand at the giant Cornhole, Jenga and Connect Four games available for public play.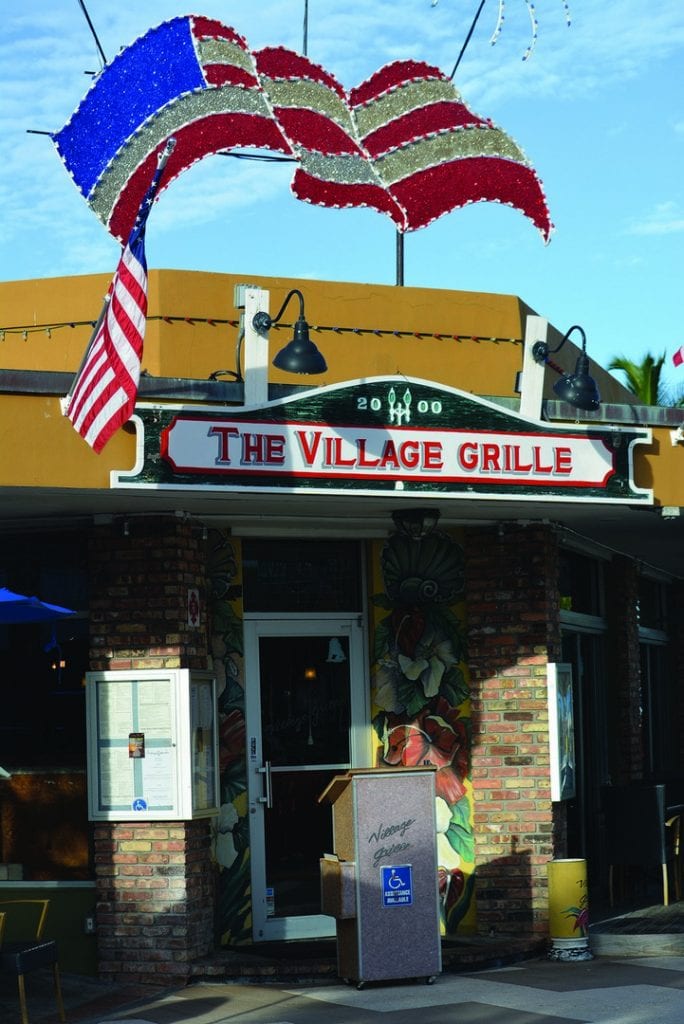 GO WEST: While restaurants nearest to the beach get a lot of action, Seagrape Commons on the southeastern corner of Commercial Boulevard and Seagrape Drive underwent a huge renovation last year and has plenty of diverse places to eat. Dr. Juice is LBTS's first raw organic juice bar; Pump Sushi is owned by the folks who run The Village Grille/The Village Pump, a town legend and a great place for live music; and Pronto Café By The Sea, offers world-class Italian fare. The secret to Pronto's sophisticated menu? Executive chef Claudio Sandri, who made an impressive run on the Food Network's "Iron Chef America" in an episode devoted to calamari.
NEW PLACE TO STAY: You won't find a chain hotel along the ocean here—which is no accident. "We like to keep our boutique feel," says Chamber of Commerce president Courtney Stanford. Coming this fall is Plunge Beach Hotel, an off-the-radar getaway being built where the Little Inn, Little Inn Too and Tropic Ranch hotels once stood. In keeping with the town's architectural vibe, Florida Development Group had to keep Plunge's design in the mid-century modern style. (4660 El Mar Drive)
SHOP TALK: While South Florida strips such as Lincoln Road are becoming outdoor versions of indoor malls, LBTS's retailers march to their own drummer. Gary Weissman opened The Consignment Queen (239 Commercial Blvd.) a year ago, and the store's vintage treasures are a reflection of his eclectic personality—purses and shoes by Louis Vuitton, Gucci and Jimmy Choo; couture from Chanel and Hermès. Realtor Bill Glazer's shop, Glam Sparkle n' Glitz (211 Commercial Blvd.), has it all—souvenirs, purses, jewelry, cheese boards, serving trays, you name it. John and Julie O'Connor are the congenial bakers who call customers by name at The Cookie Shop (234 Basin Drive), a LBTS staple since 1964. Friday is apple pie day, and the line forms first thing in the morning.