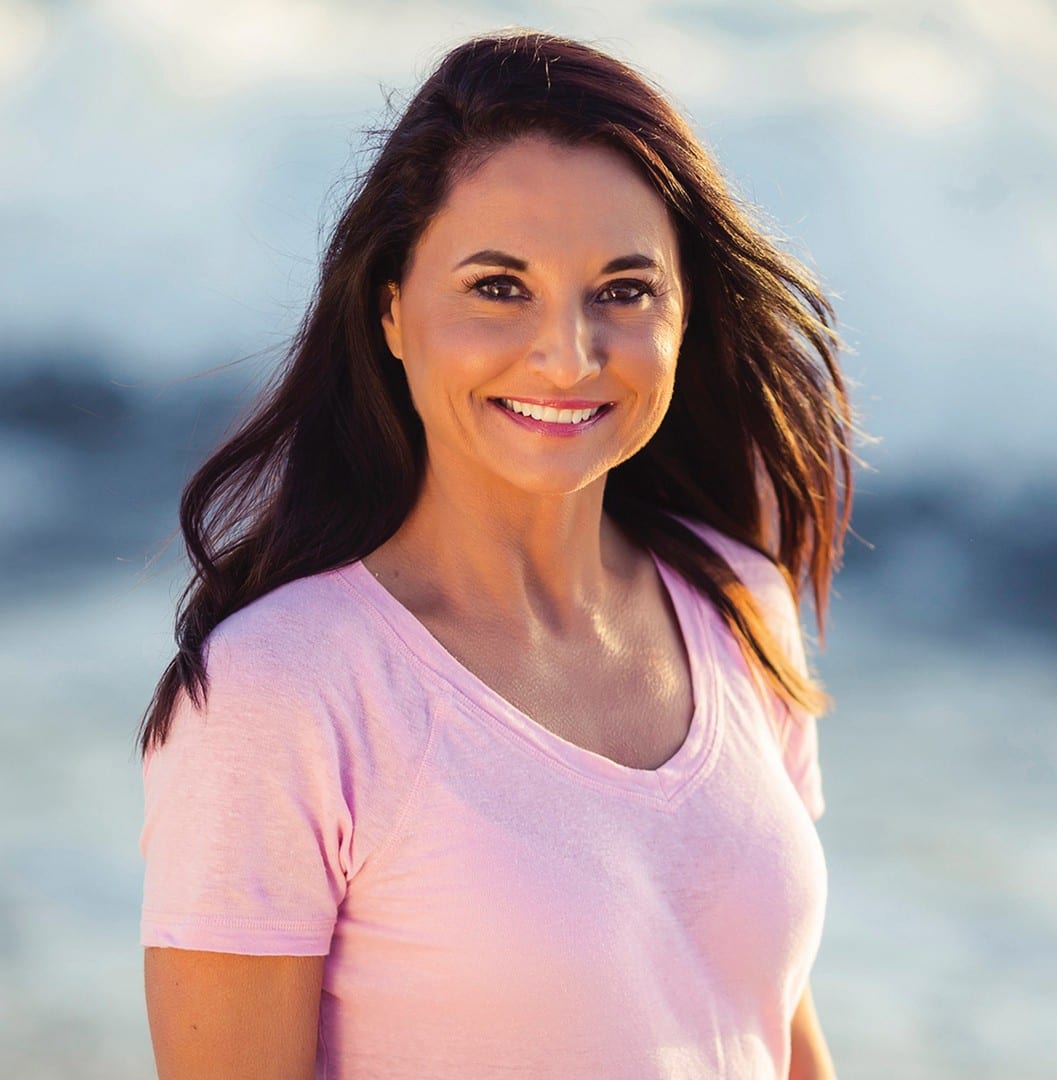 Carmel on Top
She's a grandmother, but Carmel Baronoff isn't quite ready to knit booties, bake cookies and watch "Murder She Wrote" reruns. Instead, she lifts weights, eats healthily and interviews celebrities for her PBS television show, "Living Well with Carmel."
At age 56, Baronoff is fit, fabulous and proof that women 50 and older need not fear that their best days are behind them. It's what her show is all about.
"You've had your kids and your business," says the mother of two (Frances, 23, and Anthony, 27), grandma to Sienna (2) and wife of Peter, the former Boca Raton city councilman and chairman and CEO of Promise Healthcare. "Now imagine how you want to be, and you can achieve your dreams."
Baronoff swears by meditation, clean eating and fitness. Her half-hour show, which debuted last June on local public TV stations and now airs nationwide, reflects her devotion to these principles through segments on art, mindfulness, nutrition and more. Shot mostly in South Florida, the cooking segments are taped in the Baronoff home kitchen.
"Carmel is the real deal," says Bob Buruchian, the show's executive producer, director and co-creator. "She practices what she preaches."
A former Miss Fitness, Baronoff began weight training at 18 and attended the Florida Culinary Institute (now Lincoln College) after growing up with restaurateur parents. She practices mindfulness via meditation and shares all her passions in segments that have included celebrities such as artist Romero Britto ("a down-to-earth guy"), "Gilligan's Island" actress Tina Louise ("she still has that movie-star vibe"), "Leave it to Beaver" actor Jerry Mathers ("his art is amazing") and "Ferris Bueller's Day Off" actor Ben Stein ("he loved my emerald necklace").
Here are some details about this renaissance woman.
On getting fired: After working for a year as the wellness coordinator at Promise Healthcare, "my husband sent me away," Baronoff recalls with a laugh. "He said, 'You can't go out with me and work here. I have to fire you.'"
Biggest inspiration: Her mother was always active, so when she had a heart attack and slipped into a four-month coma, Baronoff was shocked. "Some family members had given up, but Mom was a fighter. Now she's back exercising."
Carmel's tips: "Vary your workouts and don't forget weight-bearing exercise to keep bones and muscles strong. Practice mindfulness to alleviate stress. Get facials and use vitamin C. Be the best you can—and a little eyeliner never hurts."
Guilty pleasure: Dark chocolate. "It's healthful!"
—Felicia Levine