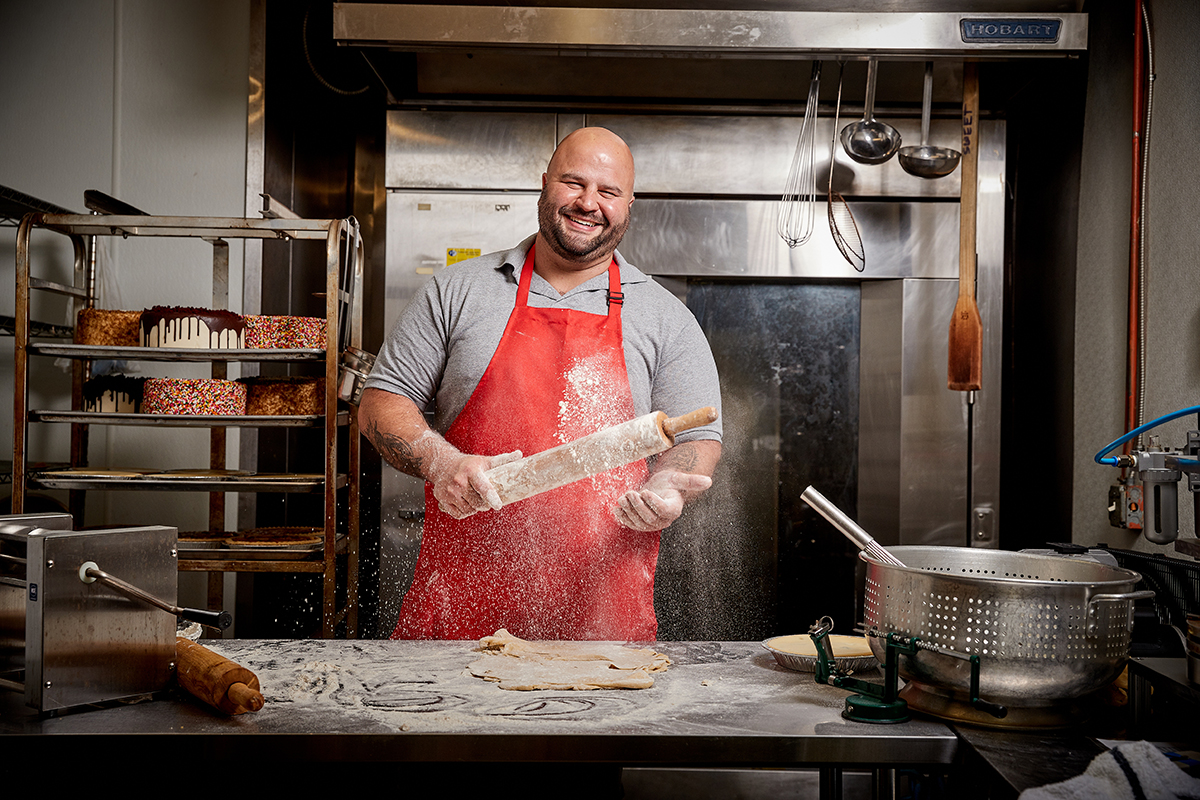 Let Them Eat Cake
Broward welcomes Fireman Derek's Bake Shop and its decadent treats to the neighborhood
After nearly a decade of serving up decadent desserts for his loyal fans in Wynwood, former Miami firefighter Derek Kaplan finally has brought his baked goods to Broward County. The recent debut of Fireman Derek's Bake Shop (250 N. Federal Highway, Suite 1) in Fort Lauderdale is further icing on a cake and sweets business that shows no signs of slowing down.
"We've grown exponentially since we opened our tiny Wynwood shop in 2014 [a new Wynwood store opened last year]," says Kaplan, who also operates a Fireman Derek's in Coconut Grove. "Though it's a good problem to have in these uncertain times, truthfully, we've been dying to bring Fireman Derek's to Fort Lauderdale. I'm thrilled to be expanding into a neighborhood where my bake shop can thrive."
It's hard to imagine the 1,500-square-foot space doing anything but thriving given the inspired array of cakes, pies, cheesecakes, brownies, cookies and hand-churned ice cream on hand. In addition, the Lauderdale outpost boasts a state-of-the-art kitchen for empanadas and pot pies.
Among the many highlights: A cheesecake-based Cookie Monster pie with crushed Oreos, pralines, chopped chocolate chip cookies and chocolate chip crust; a triple-layer Coconut Guava Rum cake with toasted coconut shavings; and Magic Bars with marshmallows, walnuts, white and dark chocolate chips and a graham cracker crust. Visit firemandereks.com for the complete menu.