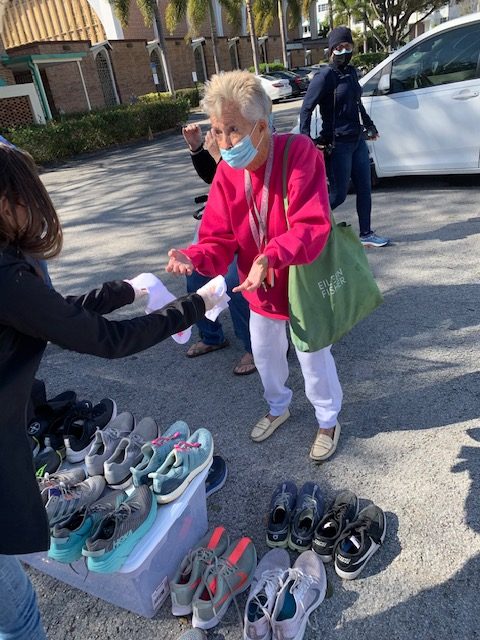 Assisting at-risk members of the community had been a cornerstone of the benevolent work done by St. Gregory's Episcopal Church in east Boca Raton. One of its longtime ministries, Meals with Meaning, serves meals six days a week in St. Gregory's parking lot.
But as the pandemic weighed heavily on people in need—and created more individuals seeking assistance—St. Gregory's and another faith-based organization joined forces to provide an additional service. The church is collaborating with B'nai Torah Congregation's Tzedakah, Learning and Chesed program to offer a mobile shower station, available Tuesdays and Thursdays (10 a.m. to 1 p.m.) at St. Gregory's (100 NE Mizner Blvd.).
CareBag Inc., a nonprofit based in Port St. Lucie that specializes in mobile hygiene for the needy, provided the mobile shower unit. Those who access the mobile shower also can select from a variety of donations—including toiletries, clothes, towels and more—that are available in a small pantry.
Gena Vallee, director of Meals with Meaning and outreach coordinator at St. Gregory's, recently told the Sun Sentinel that these new partnerships speak to a larger truth. "The connection with B'nai Torah and CareBag Inc. is not just a partnership; it is a family coming together," Vallee said. "Just as one might find distant relatives that they never knew they had, we are discovering that our family goes beyond our church walls. … This growing family is an example of what a community can and should look like."