With its new exhibit, ArtServe is offering South Florida art lovers several ways to experience art.
"Emerging Art From War-Torn Syria: War & Hope" features the work of two generations of Syrian and Syrian-American artists who began a new phase of their artistic careers in response to the Syrian War. With influences from American and German expressionism, their paintings weave contemporary images of the physical and virtual worlds together with emotions wrought by the war and memories from their cultural heritage. The exhibit is curated by Syrian-American artist Tony Khawam of Khawam Galleries of Miami and New York and ArtServe curator Sophie Bonet.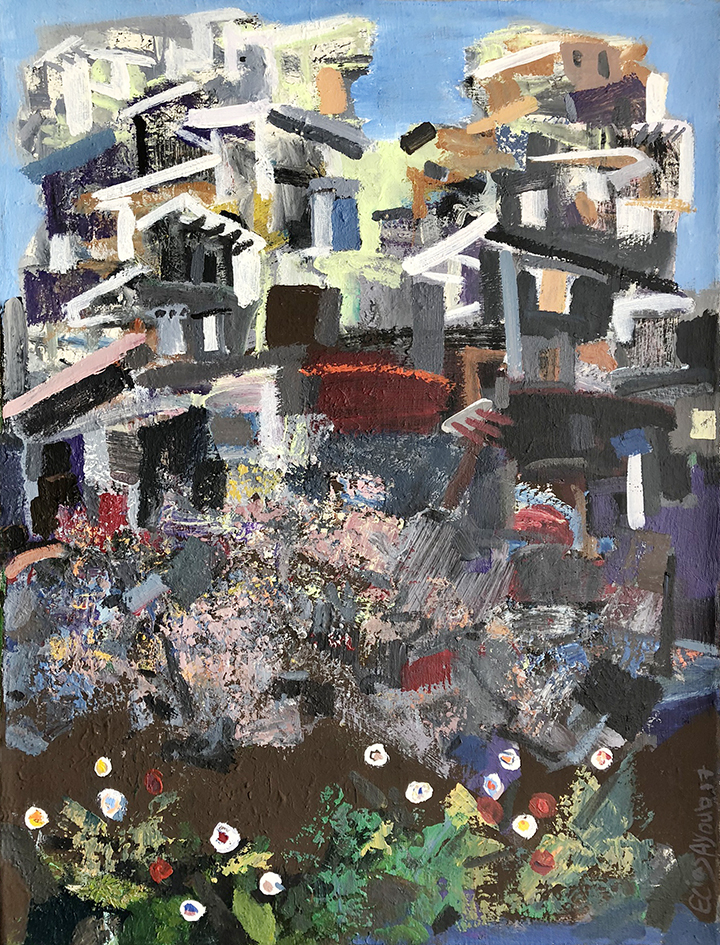 "This exhibition is the product of a year-long curatorial collaboration with Tony Khawam. It's an authentic celebration of art, culture and human resilience, and a reflection of ArtServe's commitment to diversity and cultural awareness," Bonet said. "We're excited to present 'War & Hope' virtually, because we are literally now offering the world the opportunity to experience this significant collection through our website, as well as participate in our supporting programming through 'ArtServe Live' that includes lectures, performing arts, film and discussions."  
The exhibit is available online from Sept. 1 to Oct. 30. Those who want to experience the work in person can sign up for free one-hour guided tours for groups of fewer than 10 people on Sept. 3, 4 and 5. (Further in-person tours can be scheduled through Oct. 23.)
For those wanting to delve more into the stories behind the art, ArtServe is also offering free virtual events through its "ArtServe Live" series on Facebook Live or Zoom. These include a lecture on Syrian American history with Khawam (Sept. 3, 3 p.m.), a film screening and Q&A of "The Arab Americans" (Sept. 8, 6 p.m.), a performance of classical Aleppian and Andalusian music (Sept. 9, 6 p.m.) and a chat with food blogger Tony Tahhan about Syrian food (Sept. 16, 6 p.m.).
The exhibit runs from Sept. 1 through Oct. 23 at the museum and through Oct. 30 online. One-hour tours are available by pre-registration or appointment only Sept. 3 at 5 p.m., 6 p.m. and 7 p.m.; Sept. 4 at 4 p.m., 5 p.m., 6 p.m. and 7 p.m.; and Sept. 5 at 2 p.m. and 3 p.m. Register here. For in-person tours after, Sept. 5, contact  Bonet at 954.462.8190 or [email protected].
Featured image: Tony Khawam's "Olive Field Near My City"