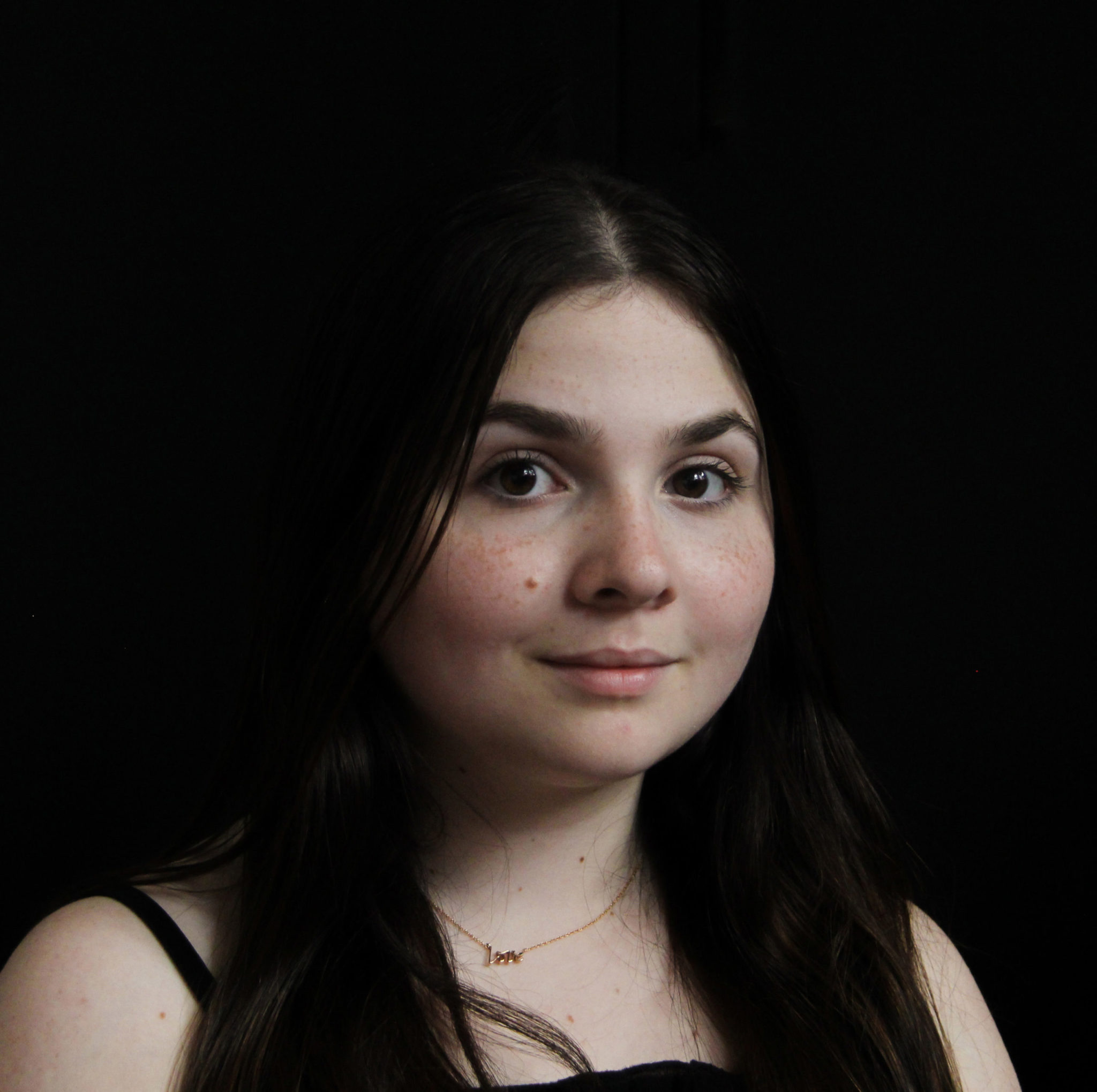 It began last year as an assignment for her seventh-grade photography class at Posnack School in Davie. The prompt, quite simply, asked for a portrait with one prop. But for Emily Anidjar, now an eighth-grader at the Jewish college preparatory school, it was the beginning of a journey that would result in regional and national accolades—and a second life for a compelling image (above) that oddly resonates amid a worldwide pandemic.
The daughter of Miriam and Marc Anidjar (he's a partner at The Law Offices of Anidjar & Levine) asked her brother, Noah, to model a torn surgical mask for the assignment in teacher Judie Jackowitz's class. The photo, which Emily titled "Masked Identity," was intended to convey the general message that humans never can really protect themselves.
By February, as COVID-19 claimed its initial lives in the United States, Emily's teacher and others began viewing "Masked Identity" in a different light. What started as a broader message was suddenly an eerie and artful commentary on a specific—and unprecedented—moment in time.
"[The photo] connects deeply with this global pandemic—and the connection grows every day," says Emily, 14, who's pursued photography as a school elective since sixth grade. "Within the pandemic, we cannot be sure who has COVID-19. The ripped mask represents how people use medical masks to protect themselves—but [still], we can never be truly protected from the virus."
Emily's image drew the attention of judges for the Scholastic Art & Writing Awards. She won the top "Gold Key" honor in photography at the regional level; in March, she earned a Silver Medal at the national level. Emily, who plans to continue pursuing photography, hopes to create more photos that resonate with people.
In the meantime, she has a far more practical wish for "Masked Identity."
"I hope," Emily says, "that it inspires people to … stay safe."