Brian Travers stopped counting how many bones he's broken "years ago." Born with osteogenesis imperfecta, known as brittle bone disease, Travers started breaking bones at six weeks old. The condition led to multiple surgeries and visits to the ER where Travers became used to doctors assuming he was too young to answer questions—except for one orthopedic surgeon.
"He would come in and address me. … We would talk about the bones and what kind of break he thought it was," Travers says. "And then he would turn to my parents and say, 'Do you have any questions?' Over time, it was ingrained in me how to take care of people."
Travers credits the surgeon and his parents' care with inspiring him to become a surgeon himself. But right after graduating from medical school, he started to lose his hearing, another result of the disease. His medical dreams halted, Travers funneled his desire to help others into a career assisting doctors in financial services.
During the pandemic, this drive turned into something bigger than he could have anticipated. In March, Travers' wife, Erin, a nurse, taught him to sew masks, which he made for family and her coworkers. But the masks hindered Travers, who relies on lip reading. After a frustrating experience picking up a laptop for one of his daughters at Lyons Creek Middle School, he cut a hole in a mask, solving a problem created by widespread mask-wearing.
"Being a stay-at-home dad, going to Target to get food, everyone had a mask on. That barrier became real for me when no one would lower their mask. That really drove me to sit at the table [where he sews, to develop a transparent mask]. Over the course of two weeks, [it was] trial and error, [using] different thickness of plastic, thread—you name it."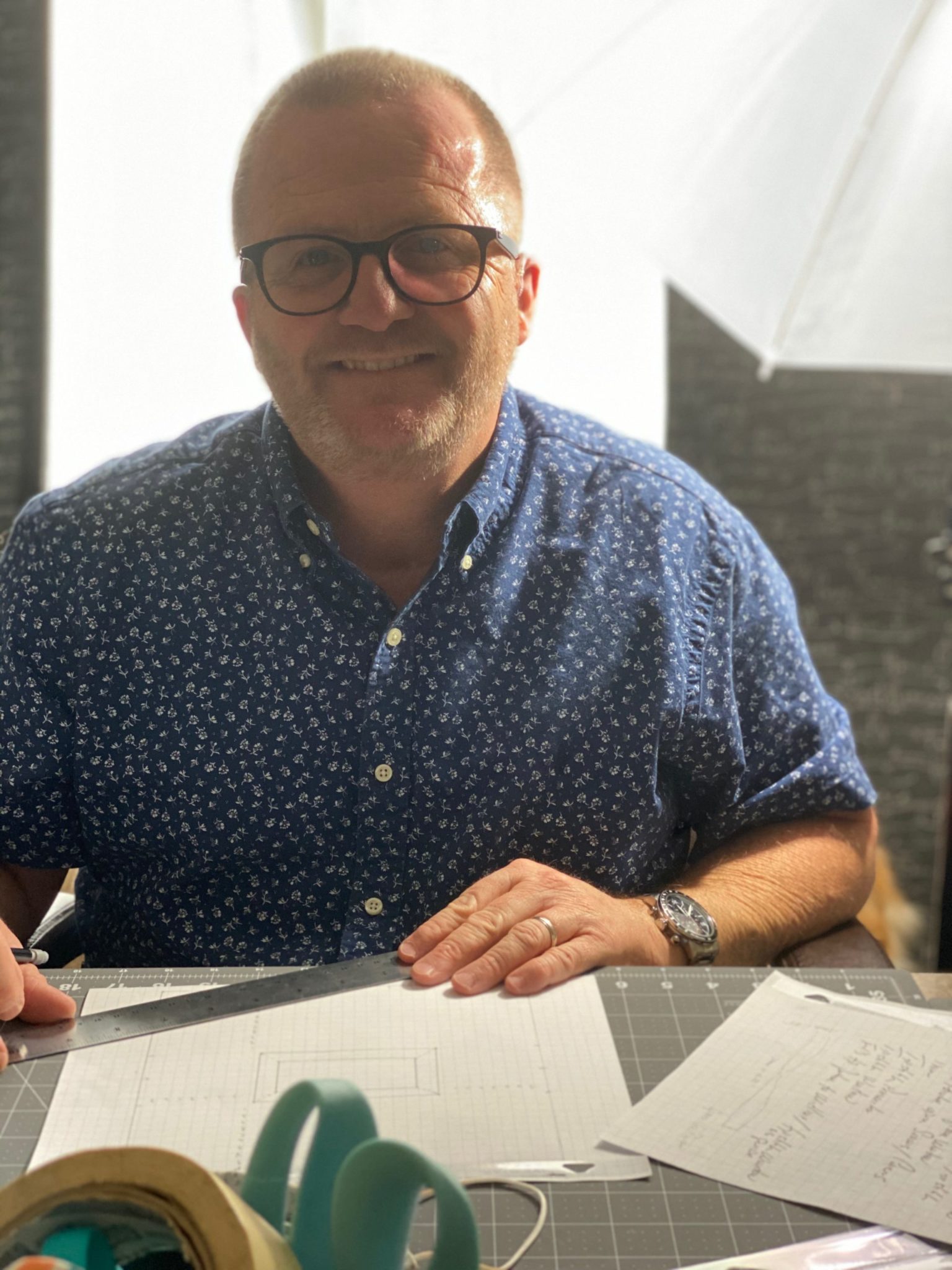 Travers got the see-through design right the morning of his first post-operative appointment for cochlear implant surgery in May, so he could read Erin's lips when she told him what masked doctors were saying. When he posted a photo of Erin wearing the mask on a Facebook group, people immediately started asking about ordering.
"Next thing you know, literally within a couple days, we were shipping off masks all over the world—to Europe, here in this country—and it's never stopped."
In response to the hundreds of orders, his family set up a website for Anchor Handmade Designs, the name a nod to his hometown of Narragansett, Rhode Island. Multiple orders also brought national attention from outlets such as NBC's Today, which shared how a Vero Beach Publix cashier ordered a mask from Travers so customers could see her smile, a story that was also featured on the Instagram account of actor John Krasinski's Some Good News. Travers and Erin also recently appeared on The Kelly Clarkson Show. The attention leaves him "speechless."
"I just can't believe what's happening. But I'm so happy, because it's not about me. It's about what I'm trying to do to bring awareness to cochlear implants, the deaf and hard of hearing community, lip reading and the osteogenesis imperfecta community … . If I'm able to leverage this platform, it's great. I know I'm doing something good."
Travers plans to work with manufacturing companies to assist him with production, and, in the future, he wants to sell homemade leather goods through Anchor. Right now, he's focused on fulfilling orders—and listening. When his cochlear implant was activated in June, one of the first things he heard was Erin say "I love you."
"We'll be talking and my wife will say, 'Can you believe we're having a conversation?' Or I'm doing the dishes and I hear someone sneeze, and I say, 'God bless you.' They'll scream in the other room, 'You heard me!' " he says. "The greatest thing to hear is other people's voices, especially my family. I hear everything now. It's incredible."