Photos (except where noted) by Grove Bay
Bringing the Big Apple to the Sunshine State is no easy feat, but with a repertoire of renowned restaurants—Glass & Vine, Stiltsville Fish & Bar and Stubborn Seed—Grove Bay Hospitality Group makes it seem like a piece of cake. Or, in the case of its Root & Bone concept, hummingbird cake, one of that restaurant's decadent desserts.
Root & Bone originated in New York City. It's led by chefs and husband-and-wife team Jeff McInnis—a three-time James Beard Award nominee and "Top Chef" season five alum—and Janine Booth, a "Top Chef" season 11 alum. Now with its new South Miami location, Root & Bone is bringing genuine American cuisine with Southern flair to South Florida.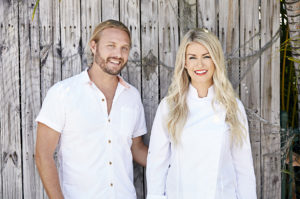 "We felt the South Miami area really needed a full-service restaurant that offers something for everyone, every day of the week," says Francesco Balli, cofounder and CEO of Grove Bay Hospitality. "The landmark building was the perfect locale, with a quaint patio, comfortable seating and tons of natural light."
Harboring a vision to become a neighborhood staple, the team curated specialty dishes to cater to Florida's diverse palates, including distinct flavors and locally sourced offerings like the shrimp and avocado ceviche and the cast-iron seared yellow tail snapper. The name is inspired by farm-fresh ingredients derived from the earth (root) and bone (meat). The inspiration is reflected in the dishes offered such as the root tartare, made with beets and carrots, and the barbecue bruleed spare ribs.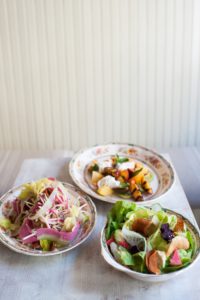 The marriage of American cuisine and true Southern hospitality is working for customers; Root & Bone has enjoyed popularity since it opened in late December. Balli says the feedback has been "amazing, overwhelmingly positive and humbling."
"The concept is resonating with people," he adds. "You can enjoy each meal period and have a different experience at each. It's perfect for a business lunch, drinks after work, dinner dates or brunch with friends and family on the weekend."
Patrons can choose from standout menu items, but Balli has his favorite pairing suggestions. For starters, he suggests the drunken deviled eggs and Grandma Daisy's angel biscuits, paired with an Ella Fitzgerald, a cocktail with gin, Aperol, fresh lemon and angostura bitters. As a main dish, try the sweet tea-brined fried chicken along with a couple of sides, such as macaroni and cheese and the gooey, sweet corn spoon bread, paired with a Julia Sugarbaker—bourbon, peach, honey lavender, fresh lemon—or a local draft beer. There's plenty more for dessert lovers, including the classic Key lime pie, or the aforementioned hummingbird cake, a traditional spice cake, made for sharing.
To improve the already-vibrant dining experience and neighborhood feel, the team plans to offer a variety of specials along with events and outdoor seating all year long.
Root & Bone also features happy hour deals Monday through Friday in addition to other daily specials, such as half-price fried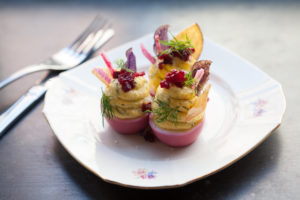 chicken and bourbon on Mondays; half-price wine and bubbly on Tuesdays; half-price scotch and whiskey on Wednesdays; and a weekend brunch with a bloody mary fixings bar, along with live music on Saturdays.
Root & Bone
Location: 5958 S. Dixie Highway, South Miami
Social: @rootnbonemia on Instagram
Web: rootnbone.com/miami