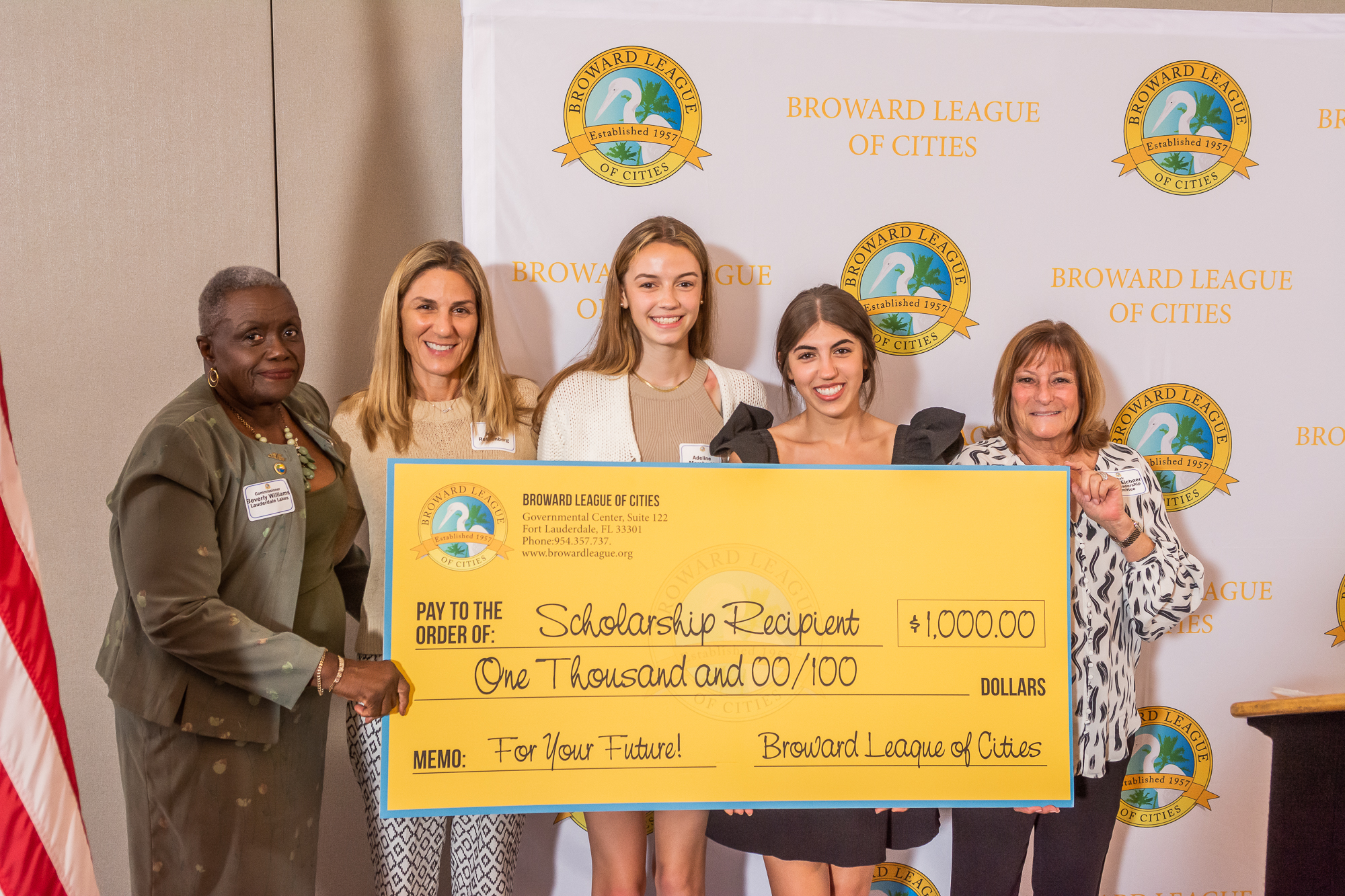 Broward League of Cities Accepting Scholarship Applications for Broward County High School Students
The deadline to apply is Friday, March 17
High school seniors in Broward County pursuing areas of study that benefit municipal government professionalism can apply for college scholarships through the Broward League of Cities. The deadline to apply for one of the four $1,000 scholarships is Friday, March 17.
"The caliber of students this program has rewarded over the years is so impressive," Commissioner Bob Mayersohn says, president of Broward League of Cities. "Supporting our future leaders, with the help of our generous sponsors, is such an important component of embracing our ONE Broward community."
To apply for one of the scholarships available through the Broward League of Cities, applicants must be a 2023 graduating senior in a Broward County high school, and a permanent resident of Broward County; be pursuing a major in public administration, political science, or a government related field at any accredited college, university or trade school in the United States; and have a minimum cumulative unweighted grade point average of 2.5 (on a 4.0 scale), verified by a school transcript.
For over 10 years, the Broward League of Cities has supported Broward County students in pursuing higher education through its Scholarship for Government Studies program. The program has awarded more than $50,000 to exemplary students in cities across Broward County who have showcased strong leadership, communication and judgment skills throughout their high school careers.
The following companies and organizations donated to the scholarship fund: Florida League of Cities, Commissioner Joy Carter (Coral Springs), Big Dog Construction, Inspire Placemaking Collective, Motorola Solutions, Ballard Partners, CAP Government, Commissioner Traci Callari (Hollywood), Calvin Giordano, Emerald Towing, Broward Palm Beach & St. Lucie Realtors, Building Officials & Inspectors, the City of Lauderdale Lakes and the City of North Lauderdale.