On any given afternoon, you might find Stephen Tulloch pouring a cup of his signature coffee blend, Fifty-Five, behind the counter at Circle House Coffee. The former NFL linebacker recently opened the combination coffee shop/coworking space/sports bar—in Fort Lauderdale's up-and-coming Flagler Village.
Though he looks like a natural crafting lattes and cappuccinos, the venture marks a new chapter for the 34-year-old graduate of Miami Killian Senior High School, who called it a career in 2017 after 11 seasons with three professional football teams, the Tennessee Titans, Detroit Lions and Philadelphia Eagles.
Renowned for his community involvement—his namesake foundation serves children and mothers in need, as well as families affected by cancer—Tulloch spent the year following his retirement traveling to Haiti and Jamaica to help build homes and schools. When he began thinking in earnest about a post-football profession, Tulloch's mind quickly turned to coffee.
"During my years in the NFL, I lived on coffee," he says. "Early mornings, long days, day after day; football is the grind of grinds. Having been a coffee drinker through all my years of playing, I understood it's a place where people come together. But what if I could also bring awareness to things going on in the world."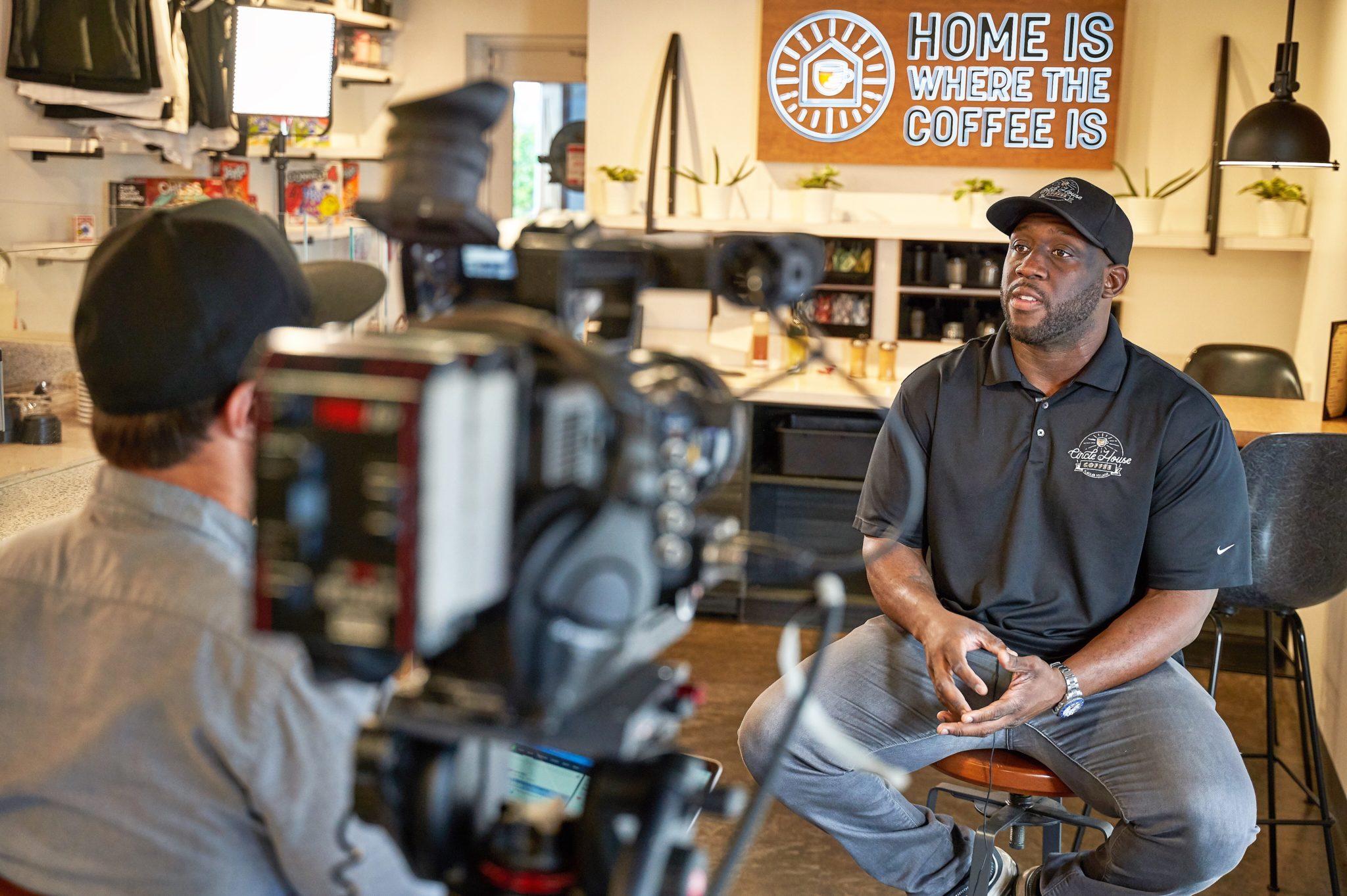 Tired of his house in Miami that was too big for just him and his dog, not to mention the high taxes and heavy traffic, Tulloch started looking for opportunities to the north. That's when he discovered Flagler Village.
"When I saw the neighborhood for the first time, I thought, 'This is the next Wynwood.' There's nothing like it in Broward. It's raw, it's changing, it's drawing a millennial crowd, and there's cranes," Tulloch says. "Whenever you see a lot of cranes, it means there's action. I saw all that and felt this was on its way to being an amazing area over the next few years."
Not only did Tulloch invest in the space that would become Circle House Coffee, he moved to Broward, only 10 minutes away from his fledgling business. It's a concept that brings together more of his passions than just one.
"I really come from nothing. Football was something for me to do as a kid to let my frustration and anger out because my dad wasn't around," he says. "My mom was working so hard to pay our bills. Later, [football became a chance for me] to take care of my mom.
"Football was what I did, but it was never who I was. When I left the field, I wanted to [help] my community and give other kids hope."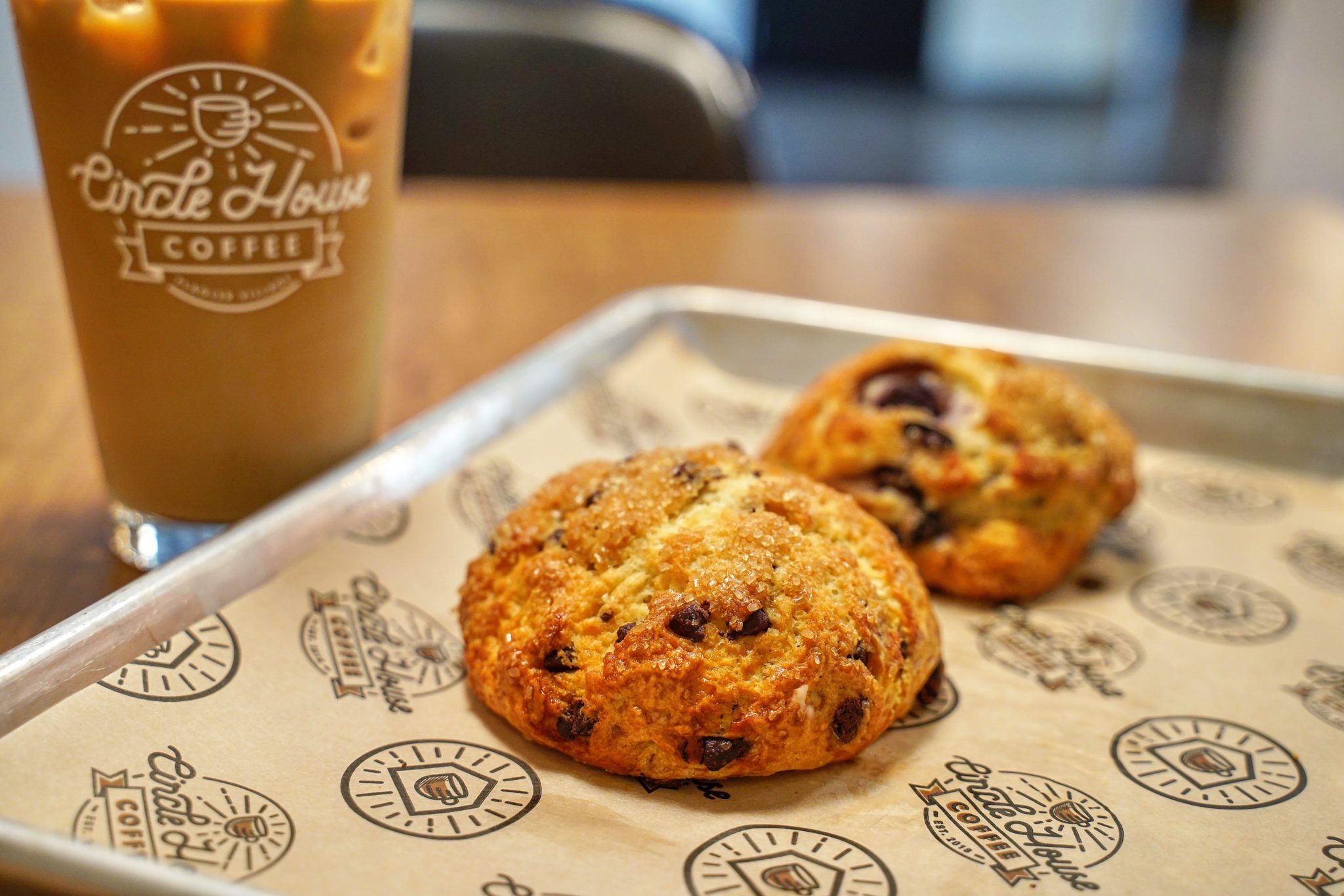 To that end, Tulloch started a Charity of the Month program that allocates a portion of the shop's proceeds. This spring, Circle House donated $500 to the Dolphins Cancer Challenge as part of the initiative; it also presented a check for $1,000 to North Fork Elementary School in Fort Lauderdale. His 16-ounce bags of Fifty-Five (Tulloch's jersey number in the NFL) Signature Roast, through a partnership with Panther Coffee, go for $20, with 10 percent of each bag sold going to charities and schools through Tulloch's foundation.
As for the coffee shop, Circle House is separated into three main areas. The lounge at the front of the building lends itself to productivity, with coworking nooks carved into the walls and a seating area that allows individuals or small groups to focus on their projects. The coffee shop and eatery are separated down the middle by the ordering station, so customers can watch their coffee being poured while they peruse a selection of delicious donuts. Tasty treats offered at Circle House, like cakes made by Fireman Derek's Pies and Mojo Donuts, are provided by local partners and delivered fresh every morning. The location also offers vegan and gluten-free options for those with dietary preferences.
In addition, there's an outdoor patio freckled with picnic tables and casual seating areas, and surrounded by concrete stadium seating. Two large TVs allow customers to enjoy televised games or live shows while playing outdoor games like Jenga and cornhole. Tulloch encourages patrons to sip on some coffee or enjoy wine or beer on tap while they mingle in the community space. For those on the run, there's a drive-through at the rear of the building.
Tulloch also commissioned several murals to decorate the outer walls of the Circle House building with images like koi fish, a symbol of togetherness, and men and women of all kinds sharing coffee and conversation.
He's open to the possibility of more locations, but in the meantime, Tulloch is building Circle House's charitable efforts as well as hosting events like Small Business Bootcamps to encourage others to pursue their passions.
"I'm genuine about what I do," he says. "There's no hidden agenda. I know that life is short; you can't take this stuff with us. But the impact that we leave on people's lives can carry on for a long time. That's how I live my life. And that's why Circle House Coffee exists."